Ant McPartlin seen with his new girlfriend Anne-Marie Corbett on a romantic walk after his split from his wife Lisa Armstrong!
English TV star Ant McPartlin does not care about anything now! After his breakup with his wife Lisa Armstrong, Ant was seen taking a romantic stroll with his new love Anne-Marie Corbett in London. They were least concerned of claims that it is likely that Anne-Marie might be named in the divorce papers which his separated wife Lisa is going to file based on adultery by her husband.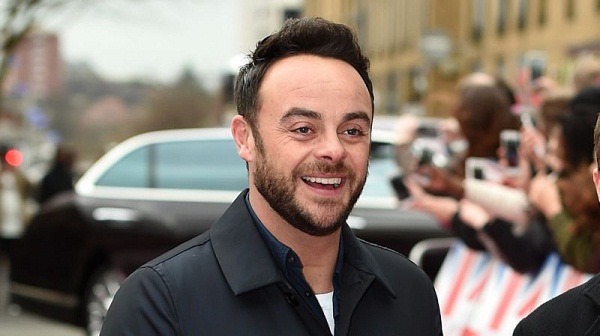 Ant McPartlin and Anne-Marie's romantic stroll with their dog Hurley
Ant was seen in the company of his new love, his former PA Anne-Marie Corbett in London and they shared an affectionate kiss while walking his dog Hurley. Ant, 42 was completely smitten by Anne-Marie and they were walking near his London home. They also walked across a playing field and this was the place where the couple shared a kiss while Anne tenderly held his wrist.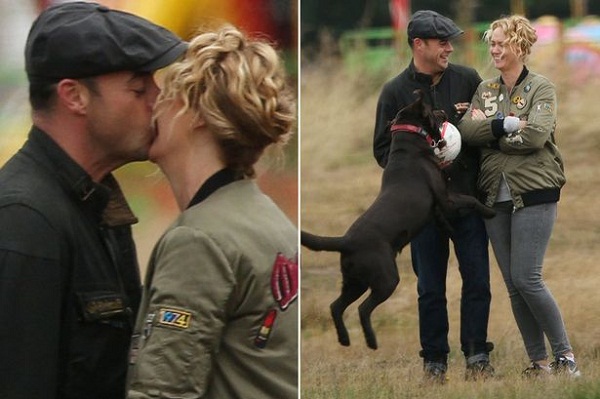 It is learned that Ant has also taken an extended and indefinite leave from his commitments on TV and is also trying to come out of his drug and alcohol addiction. Both of them were in a casual wear consisting of jeans and jackets with T-shirts. He was looking relaxed and was also wearing his trademark flat cap.
The couple was in high spirits and Ant was laughing and joking with his new lady. Ant threw a football which Hurley promptly retrieved and raced back to his owner.
The couple then proceeded to the local coffee shop and had some hot drinks and refreshments. There was not a wrinkle of concern on their face even after claims that Lisa might put the name of Anne in her divorce papers. Anne-Marie, 42 and Ant also took a trip to Florence.
Lisa Armstrong and her divorce papers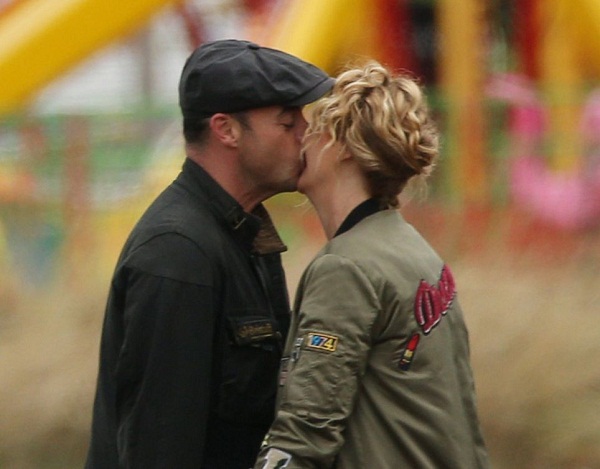 Click to know Lyrica Anderson and A1 Bentley expecting a baby together! Know about the family feud, cheating scandal and relationship!
It has been reported that Ant's ex-wife Lisa is going to file her divorce documents and she has put the reason as adultery on the part of Ant as the cause of divorce.
Ant was still married to Lisa when he started a new relationship with Anne and hence adultery remains to be answered by him. An insider told The Sun:
"Ant doesn't want to hurt Lisa — he just wants to bring it to an end as quickly and as painlessly as possible."

"He is on the verge of accepting his adultery but only very clearly on the technical basis that he has to — while making sure Lisa agrees that it only happened months after their separation."
The source added:
"These talks have been ongoing during recent days and they are bearing fruit, it was feared it would spark a battle royal between the two but they are working to put their differences to one side and an agreement is close."
Click to know Miranda Lambert and Evan Felker have split after four months of togetherness!
About Lisa and Ant's relationship
Makeup artist Lisa and Ant have known each other for 23 years and they got married in 2006. But earlier this year, they stated that they are separating. Ant's net worth is estimated at £62million.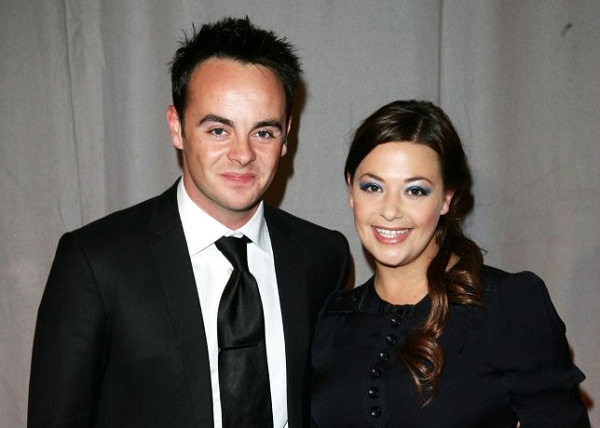 Lisa will be taking part in Strictly Come Dancing this season and has something to look forward to. She has lost weight and does not know the reason but believes that it is the exercise that might have caused it. She said:
"I don't know what the hell happened. I haven't had a personal trainer or anything like that."

"It's all about being healthy and doing some exercise. You have to look after yourself as much as you can."
Source: express.co.uk, dailymail.co.uk, thesun.co.uk