Anti-Trump! CNN anchor Don Lemon says Barack Obama was smarter, more handsome, with a more accomplished wife than Donald Trump!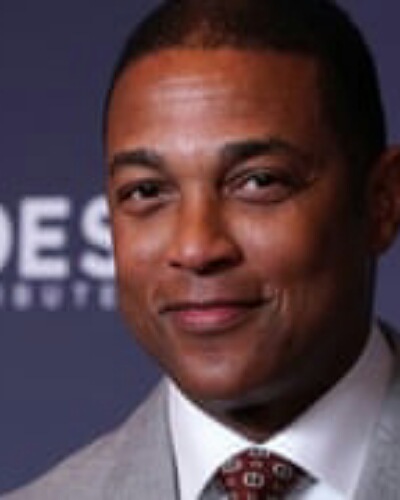 The famed CNN anchor Don Lemon on Sunday night went into an Anti-Trump monologue.
He praised the former USA president Barack Obama and stated that Barack was more intelligent, more handsome, with a more accomplished wife when compared to Donald Trump.
This video has now gone viral on the Internet!!!
---
Don Lemon and his Anti-Trump diatribe
Not many people like Donald Trump. Fortunately, people who do not like him have been vocal about the fact that they dislike him. CNN anchor Don Lemon is one such celebrity who does not like the current USA President.
Therefore, on his show on this Sunday night, he decided to do a comparison of the two Presidents; Donald Trump and former President Barack Obama. He said that in all respects, Barack was better than Donald. Hence Donald does not to like him.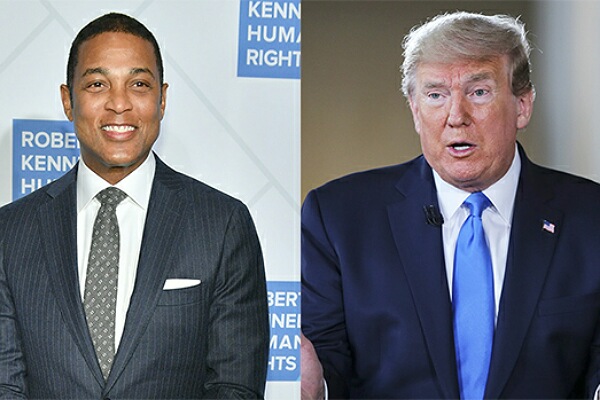 Don said:
"What is it about President Obama that really gets under your skin? Is it because he's smarter than you? Better educated? Made it on his own? Didn't need daddy's help? Wife is more accomplished? Better looking? I don't know, what is it? What is it about him? That he's a black man that's accomplished being president? That he punked you on the whole birth certificate thing? What is it about him? Just wondering,"
The rivalry of Don and Donald
The USA President had recently retweeted a blog post that accused Barack of running the Russian hoax. Don's diatribe came after this retweet.
There is a growing rivalry between Donald and Don. Don attacks him on his show on a regular basis. The President also has termed Don as the dumbest man on television.
On an earlier occasion, Don had compared Donald to Adolf Hitler. But later, Don said that he did not mean the comparison. The other names that Don has given to Donald are 'con man', 'fraud', and 'racist'.
Additionally, he had raised doubts about Donald's mental health. He had also claimed that he would never shake hands with President Donald.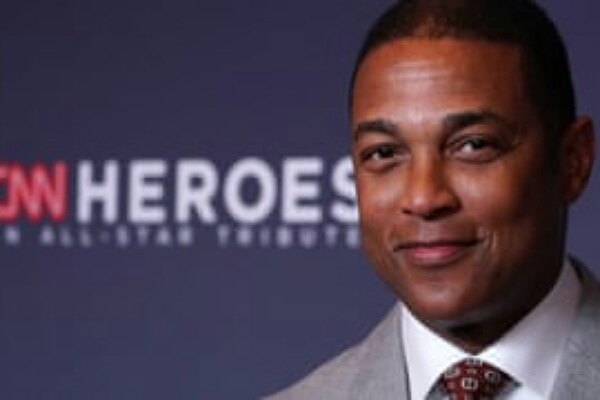 Don had also said that Donald does not do adequate work. He associated his name with a college admissions scam. He doubted that he dies not to tell him true weight.
Don also told Chris Cuomo that Donald is not a real billionaire and cannot afford a lavish space as Don's studio. He laughed when a guest mocked Donald's supporters.
Comments on Don's recent controversial remark
Liberals were happy with Don's recent Anti-Trump remark. But some of the viewers were upset.
Damn, Don. pic.twitter.com/7WJXuV8tn4

— Timothy Burke (@bubbaprog) May 4, 2020
They did not like that he spoke against the First Lady. One said:
"This is @CNN's Don Lemon. Watch this and try to tell me he's objective. He's not. He's also incredibly disrespectful to our First Lady in the clip. This is CNN. The fakest name in news."
This is @CNN's Don Lemon. Watch this and try to tell me he's objective. He's not. He's also incredibly disrespectful to our First Lady in the clip.

This is CNN. The fakest name in news. pic.twitter.com/5UlTEDRsfn

— Robby Starbuck (@robbystarbuck) May 4, 2020
Some more comments are below :
Also- Don Lemon here says maybe Trump hates Obama because Michelle is more accomplished than Melania. I can't even imagine the outcry if the same had been said about Laura Bush. Cries of racism galore! I guess it's cool to hate on immigrants when they're named Trump ??‍♀️ https://t.co/4qVv2FsWSg

— Allie Beth Stuckey (@conservmillen) May 4, 2020
Fake journalist Don Lemon what is it about President Trump that gets under your skin?

Is it that he won when you did not want him to? That he made a booming economy, that he is better looking, better educated, more accomplished? What is it?

— Carmine Sabia (@CarmineSabia) May 4, 2020
Short bio on Don Lemon
Don Lemon is an American news anchor and journalist. He is known for hosting the program 'CNN Tonight' and his work on NBC and MSNBC. More info…
Source: Fox News