How to deal with anxiety and depression during the current coronavirus pandemic?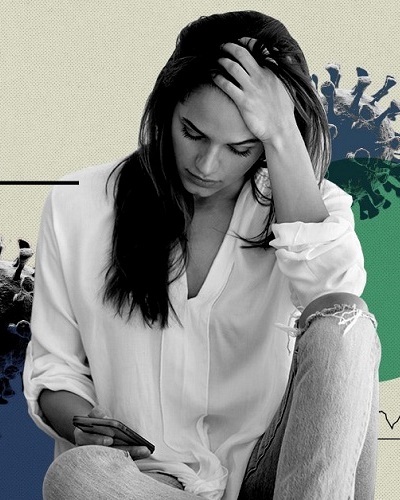 Coronavirus cases worldwide do not seem to halt.
They are increasing by the day and continue to kill people despite the lockdown.
The imposed lockdown seems to be partially working and to add on there are problems that are affecting the people who are in the lockdown.
---
Relations are getting sour and mental disorders are taking their toll on the people who are now restricted indoors due to the coronavirus pandemic.
Additionally, there is a growing fear in the minds of the people about themselves, their kids, and their future. How to tackle the anxiety and depression that accompanies this curtailed lives people?
Coronavirus and the accompanying mental illnesses
The coronavirus has drastically changed the lives of all the people on this Earth. It is such a deadly virus that people are now forced to remain within the confines of their homes.
From global, we have now become prisoners within the four walls of our homes. The times are stressful and individuals exhibit different coping mechanisms to deal with them.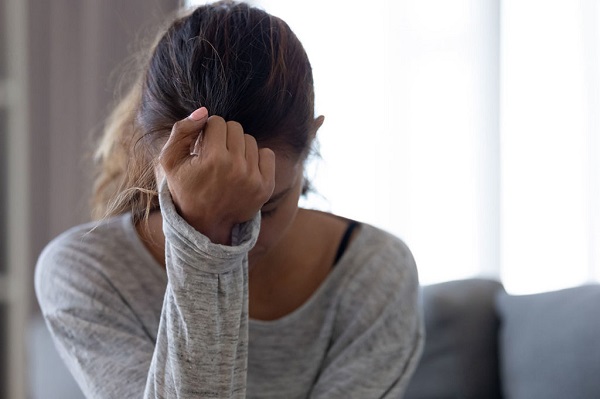 Fear and anxiety trigger strong emotions in adults as well as kids. But there are certain groups of people who are more prone to mental issues during this crisis.
These include elderly people, people with chronic diseases, small kids, teens, first-line workers such as doctors, nurses, the police force, and drug addicts, and those with previous mental issues.
How to combat anxiety?
The anxious person may manifest mental complaints or may have physical symptoms and signs along with it. But one should take steps to prevent such mental issues by remaining positive. And to combat anxiety, certain measures might prove useful.
John Sharp MD of Harvard Medical School advises:
"I myself feel that two things—day to day structure and exercise—go a long way. Planning your tomorrow, before you go to bed tonight, least the start of your day is very healthy to do and very important,"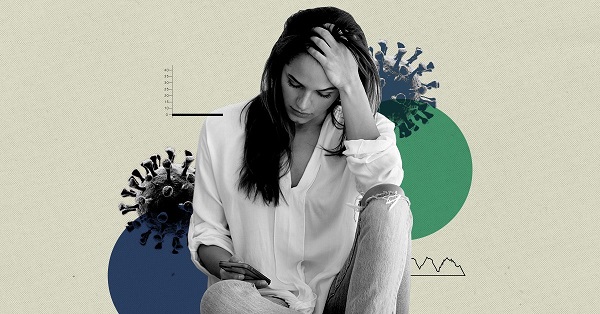 He added:
"It's extraordinarily helpful to have an idea of what time about you want to go to bed and what time you want to get up. Maybe you don't have to be quite as rigid about it, but it's not as if though we're all just having a day off, you know—we're struggling to keep up with our lives, and in many cases doing more in less space than we're used to.

"Next, it's important to move from activity to activity so that you have variety. Both indoor and outdoor exercise is good, once or twice a day. Weather permitting, being able to get outside is a really nice idea, while obviously practicing social distancing and staying within the guidelines of your community in terms of outings. Nature certainly helps."
What the CDC recommends?
CDC also has some suggestions to overcome the likely anxiety of this pandemic. It states:
Take breaks in between when watching TV, reading, or listening to news stories, including when using social media. Constant hearing about the pandemic repeatedly can upset a person.
Body care and mental care should never be neglected. They advise taking deep breaths or stretching. Eat healthily, have a well-balanced meal, do exercise regularly, take ample sleep, and best is to avoid alcohol and drugs

Steps to combat anxiety in this coronavirus pandemic [Source: Wilson College]

Have some time to unwind. Try to do some other activities and hobbies that you enjoy.
Stay connected with others, especially your loved ones. Talk with people whom you trust. You can discuss your concerns with them and also ask how you are feeling.
If the stress is overwhelming or persistent, reach out for medical help immediately before it is too late!
Click to read more on WHO cautions people that the presence of antibodies in blood to coronavirus does not imply protection from reinfection!
Source: Newsweek