Are Bradley Cooper and Huma Abedin Dating? Find the role of Anna Wintour in their love!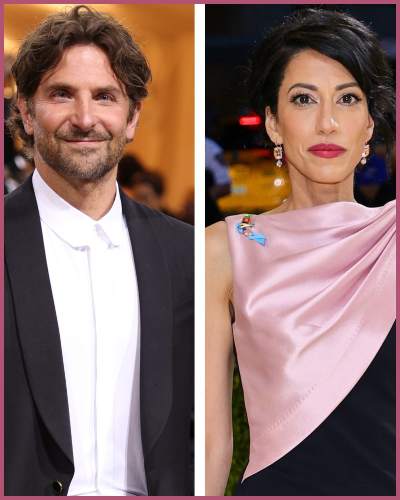 Bradley Cooper and Huma Abedin are secretly dating, but their romance could hide no longer.
Vogue editor-in-chief Anna Wintour who played the matchmaker is a good friend to Cooper.
What do you think of the sparkling chemistry between Bradley Cooper and Huma Abedin?
---
Bradley Cooper, 47, and Huma Abedin, 46 are in a relationship for a few months now!
Hilary Clinton 2016's political staff Huma Abedin is seeing Bradley Cooper
The A Star Is Born actor cum director, 47, Bradley Cooper is in love once again. According to an insider, he is seeing politics enthusiast Huma Abedin for a few months now.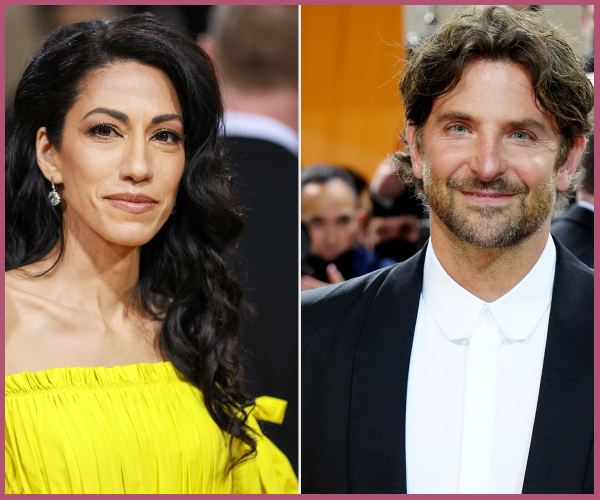 People could not make a guess in the 2022 Met Gala, as they attended the event separately. But what we missed is that they arrived together on May 2, 2022, red carpet event.
Who was the matchmaker then? The new couple in Hollywood met through Vogue editor-in-chief Anna Wintour who found similarities and a perfect match in the two. Insider says,
"Bradley has been quietly dating Huma for a few months now, [and] they've been keeping it really quiet."
Further, the secret sources add about the chemistry of Bradley Cooper and Hume Abedin saying,
"Bradley broke up with [actress] Dianna Agron and started dating Huma. They are perfect for each other. They're both into power and politics and human affairs."
A glance at Bradley Cooper's past relationship
Bradley Cooper has had several affairs and relationships in his life but is the new one special to others?
He was dating Dianna Agron earlier this year in 2022 which flash out just now only. But was he also seeing Lady Gaga at some point in his life?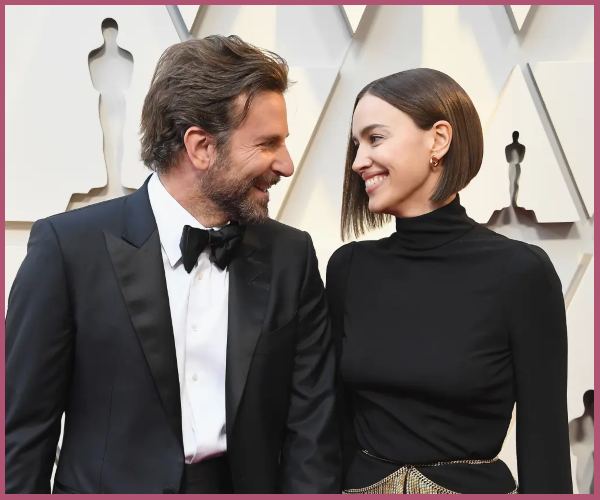 Grammy award-winning singer Cooper was romantically linked to Russian model Irina Shayk since 2015.
The two also started living together the same year while welcomed their baby daughter Lea De Seine Shayk Cooper, 5 on 21 March 2017 before breaking up in June 2019.
Prior to that, the American actor Bradley Cooper had romantic affairs with actresses Cameron Diaz, Renée Zellweger, and Olivia Wilde. He was also married to actress Jennifer Esposito in December 2006 after his February 2006 proposal but had an unfortunate split in May 2007.
Ahead of his flings and hanging out with these actresses, he found a long-term romance with his The Woods co-star Zoe Saldana from 2011 to 2013. Do not miss that he dated model Suki Waterhouse in March 2013.
Also, Read Beanie Feldstein and Girlfriend Bonnie Chance Roberts are Engaged After 4 Years of Dating!
What went wrong in Huma Abedin's marriage with Anthony Weiner?
Huma Abedin, the longtime aide to Hillary Clinton in her 2016's Presidential campaign divorced her ex-husband Anthony Weiner. Her former congressman husband could not treat her right and his sexting scandals were her cut-off point.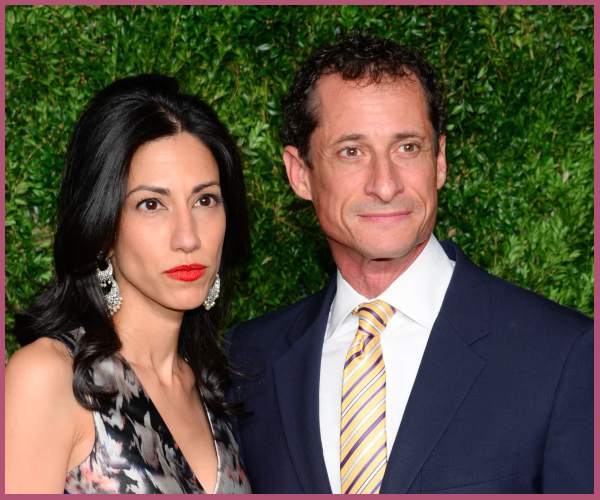 Abedin started dating her former spouse, then-U.S. Representative Anthony Weiner in 2007 and got engaged to him in 2009. The political couple walked down the aisle on July 10, 2010, while U.S. President Bill Clinton officiated the wedding ceremony.
Huma Abedin who became a mother to a baby boy in December 2011 announced her separation from Weiner on August 29, 2016.
She filed for divorce from Weiner and sole custody of Jordan Zain Weiner after he pled guilty to the sexting scandal. Their divorce went on its stages and even got withdrew for their son but are now divorced at the end of 2021.
Also, Read Split Alert! Bill Hader and Anna Kendrick Break up After Two Years of Dating