Ariana Grande Says She is 'Broken' After the Suspected Terrorist Attack at Her Manchester Concert and she's 'so so sorry,' reportedly suspends world tour!!
Devastating News! Singer Ariana Grande has expressed her shock and sadness at the suspected terrorist attack that killed at least 19 people at her concert Monday night in Manchester, U.K.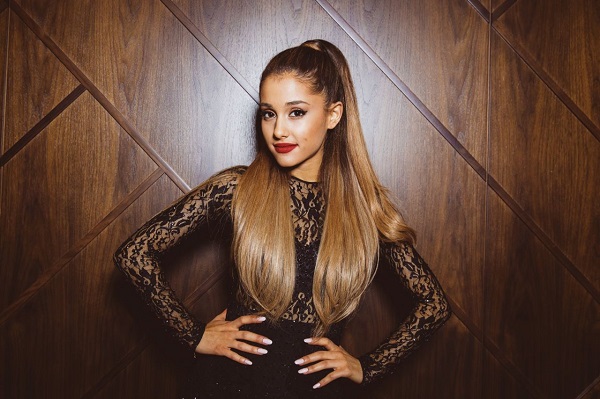 Attack During the Ariana's Concert
There was absolute panic, screaming, running, chaos and fear. The explosion itself and word of a bomb sent thousands of the 20,000 people attending the Ariana Grande concert in Manchester, rushing towards the exits and the ticket area where the suicide bomber detonated a shrapnel-filled weapon soon after Grande had finished her performance.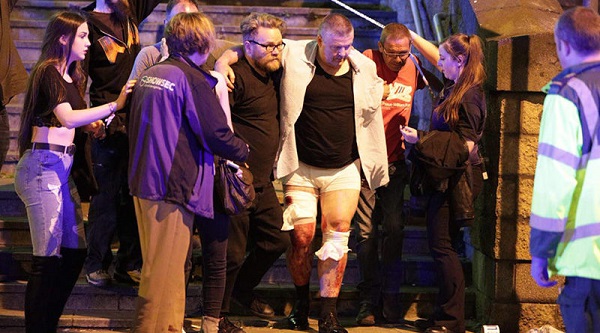 Pop star Ariana Grande said on Monday she was "broken" five hours after a bombing killed 19 people and wounded dozens of others at her concert in Manchester, England.
Making her first comment since an explosion detonated just outside Manchester Arena at the end of her performance there.
Grande said on Twitter: "broken. from the bottom of my heart, I am so so sorry. I don't have words."
broken.
from the bottom of my heart, i am so so sorry. i don't have words.

— Ariana Grande (@ArianaGrande) May 23, 2017
Her manager, Scooter Braun, also tweeted expressing his thoughts following the attack.
"Tonight, our hearts are broken. Words cannot express our sorrow for the victims and families harmed in this senseless attack," Braun wrote. "We mourn the lives of children and loved ones taken by this cowardly act. We are thankful for the selfless service tonight of Manchester's first responders who rushed towards danger to help save lives. We ask all of you to hold the victims, their families, and all those affected in your hearts and prayers."
— Scooter Braun (@scooterbraun) May 23, 2017
Grande's reps confirmed the star was "OK" after the attack. The rep added, "we are further investigating what happened."
Grande has a concert scheduled on Thursday at the O2 Arena, but according to TMZ, she has indefinitely suspended her world tour.
Representatives for Grande have said that the 23-year-old pop star was physically "okay" following the blast, which British authorities say was being treated as a terrorist attack.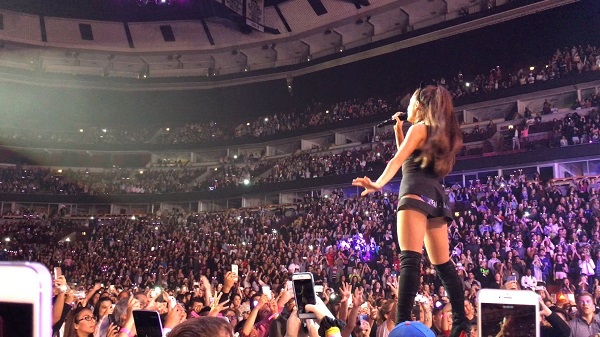 Two U.S. officials have told Reuters on condition of anonymity that initial signs pointed to a suicide bomber as being responsible for the bombing. Grande was performing in Manchester during the European leg of a concert tour to support her latest album, "Dangerous Woman."
British Transport Police said an explosion occurred in the foyer of Manchester Arena at 10:30 p.m., around the time the concert finished. Arena management tweeted its own statement, which said the incident took place "outside the venue in a public space."
Celebrities react to the Attack
Universal Music, the group to which Grande's record label belongs, paid tribute to those affected by the attack in a Facebook post earlier, saying that it is
"deeply saddened to learn of tonight's devastating event in Manchester."
Politicians and other musicians have also expressed their grief and solidarity on social media.
My thoughts, prayers and tears for all those affected by the Manchester tragedy tonight. I'm sending all my love.

— Taylor Swift (@taylorswift13) May 23, 2017
My thoughts and prayers go out to everyone affected in Manchester.

— Selena Gomez (@selenagomez) May 23, 2017
This story is so sad and so scary. Sending all my love to Manchester.

— Ellen DeGeneres (@TheEllenShow) May 23, 2017
No words can describe how I feel about what happened in Manchester. I don't wanna believe that the world we live in could be so cruel.

— Bruno Mars (@BrunoMars) May 23, 2017
Our prayers and strengh to the victims and their families involved in this tragedy in Manchester. Stay strong. @ArianaGrande 🙏🏾

— Dwayne Johnson (@TheRock) May 22, 2017
Prayers Up for Manchester. 🙏🏼🙏🏼🙏🏼 Regardless of what you believe in, please take a moment for everyone affected.

— Mojo Rawley (@MojoRawleyWWE) May 23, 2017
Tearing up imagining innocent concert goers losing their lives.. praying for everyone and all #arianators. 🙏🏼🙏🏼🙏🏼

— Demi Lovato (@ddlovato) May 22, 2017
My heart hurts for my sister, Ariana & every family affected by this tragic event in the U.K. Innocent lives lost. I'm so sorry to hear this

— NICKI MINAJ (@NICKIMINAJ) May 23, 2017
MY PRAYERS GO OUT TO PPL OF MANCHESTER…HAD SPECIAL TIMES THERE FROM YOUTH & BEYOND

— Cher (@cher) May 22, 2017
My thoughts and prayers are with all those affected by this horrific act in Manchester. We need to do better. We need to LOVE ONE ANOTHER.

— Justin Timberlake (@jtimberlake) May 23, 2017
Broken hearted for the families tonight. Broken hearted for Ari. Broken hearted for the state of this world. 😔

— KATY PERRY (@katyperry) May 23, 2017
R.I.P to all those innocent people who had their lives taken from them last night in Manchester. Thoughts with those affected. #StayStrong pic.twitter.com/RiaejyFzoZ

— Manchester United (@ManUnitedWorld) May 23, 2017
every musician feels sick & responsible tonight—shows should be safe for you. truly a worst nightmare. sending love to manchester & ari

— Lorde (@lorde) May 23, 2017
Sending love to those affected in Manchester.

— Ellie Goulding (@elliegoulding) May 22, 2017
Short Bio on Ariana Grande:
Ariana Grande is an American singer and actress. She began her career in the Broadway musical 13, before landing the role of Cat Valentine on the Nickelodeon television series Victorious in 2009. The show ended after four seasons, and Grande starred on the spin-off, Sam & Cat, which ended in 2014. She has also appeared in other theater, television and film roles, and has lent her voice to animated television and films.