Ariana Grande sues Forever 21! Forever 21 uses a lookalike model
The current pop sensation, Ariana Grande, has sued international fashion brand forever 21 allegedly over a look-alike model. I guess it's not a new thing to hear about forever 21 getting into a controversy but this time the brand has gotten on the bad side of the Billboard chart-topper.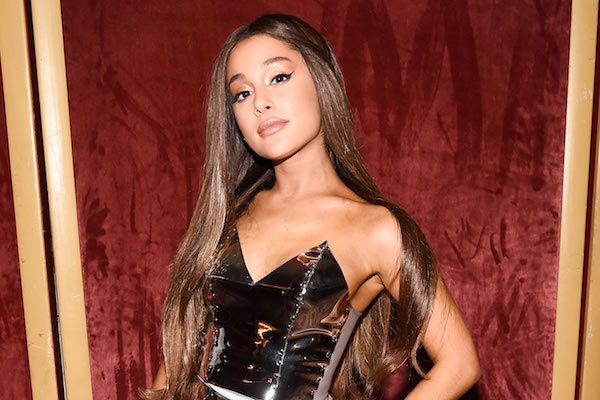 Forever 21 hiring an Ariana Grande look alike?
According to sources, Grande is suing Forever 21  to a tune of $10 million. According to the court documents that Ariana filed in California yesterday: Ariana and Forever 21 were discussing an endorsement deal.
However, the deal seemed to fell through because the singer,
"Explicitly declined due to Forever 21's unwillingness to pay the fair market value for a celebrity of Ms. Grande's stature."
Guess the pop sensation Grande was not satisfied with the brand's offer and eventually called off the deal.
The documents addressed by the court stated that forever 21 used photos of her for an "unauthorized marketing campaign". The brand also hired a model that looked strikingly similar to the singer that no one could call it a coincident.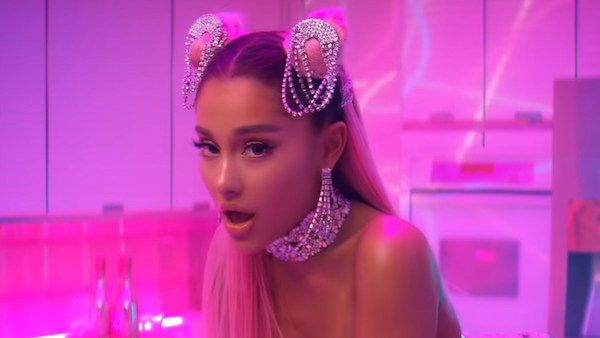 In one of the photos, the model is wearing a pink pom-pom headpiece which is also strikingly similar to the look of Ari in her hit song "7 rings" music video. One can clearly see the similarities between Ariana and the model in the photos.
This wasn't the only thing which aroused doubt, it was also when the retailer captioned in the photo, "Gee thanks, just brought it," a famous line from her song 7 rings again.
Also, read about: Singer Ariana Grande and her collection of pet dogs and one pig!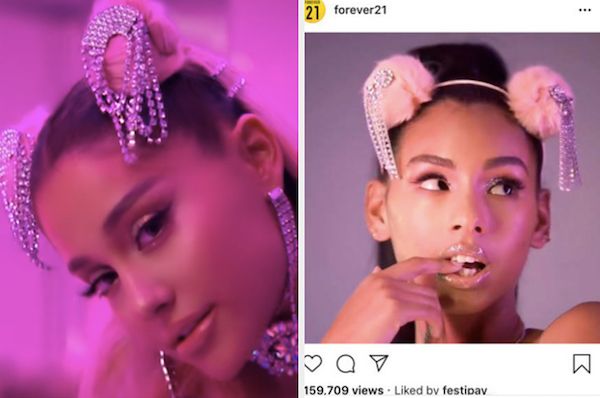 Forever 21 speaks out about "unauthorized marketing"
In the midst of the accusation, Forever 21 hasn't answered the lawsuit yet in court. However, it did make a public response to it. The company stated in its official statement "Forever 21 does not comment on pending litigation as per company policy.
That said, while we dispute the allegations, we are huge supporters of Ariana Grande and have worked with her licensing company over the past two years. We are hopeful that we will find a mutually agreeable resolution and can continue to work together in the future."
Ari herself was once in a similar circumstance. She didn't ask for permission before interpolating  "My Favorite Things" from The Sound of Music  in her hit "7 rings."
However, she did pay her price for it. Grande's team took the finished song to Concord, just weeks before it's January release and forever 21 is in a similar predicament now.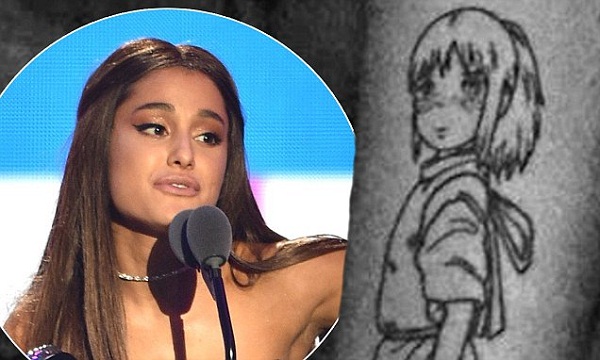 Also, read about: It was an amazing distraction"-singer Ariana Grande talks about her whirlwind engagement to comedian Pete Davidson!
Grande is obviously in the position to potentially benefit from $10 million. Ari claimed that the brand posted about 30 images and videos on its website and social media platforms like Instagram and Facebook using her name, likeness, and music without her authority. Looks like Ari won't back off without a fight and Forever 21 isn't getting away just that easily.
Furthermore, it seems that Forever 21 already deleted the pictures from their social media accounts. Fortunately, we have still had screenshots of it (#screenshotsliveforever). Here are the screenshot images everyone is talking about on the internet.
Also, read about: Singer Ariana Grande reveals her great fascination for actor Jim Carrey and his inspiring quotes on mental health!
Is this coincident or is Forever 21 really using Grande's fame to marketize its brand?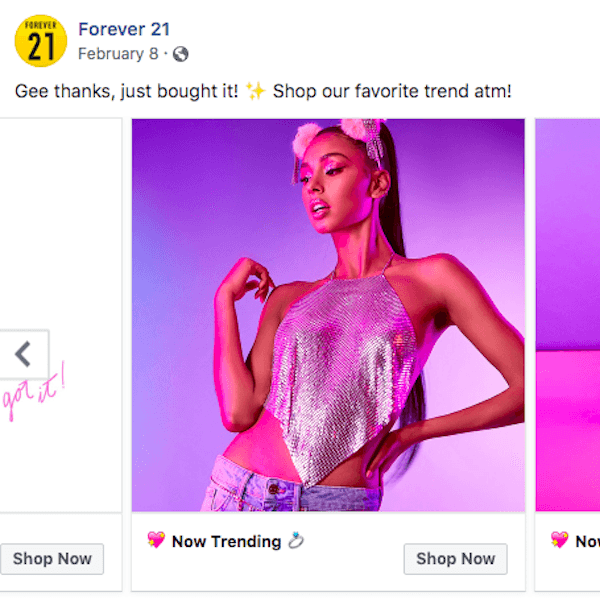 Also, read about: Singer Ariana Grande is not fond of performing and feels that touring is not healthy for her!
Shot bio on Ariana Grande:
Ariana Grande is an American singer and actress. She is best known for portraying the character Cat Valentine on the Nickelodeon sitcom "Victorious" before getting a big break in the music. Her hit songs include One Last Time, Problem, Bang Bang, etc. More bio…