Arkan the notorious criminal and commander of a paramilitary of the Serb Volunteer Guard! His life story, relationships, and assassination!
Arkan is the popular name of Zeljko Raznatovic. He was a Serbian criminal and commander of a paramilitary force of the Yugoslav Wars, which were called Serb Volunteer Guard. He was on Interpol's list of most wanted criminals and was assassinated in January 2000.
Arkan and his birth, early life, and childhood
Arkan was born as Zeljko Raznatovic in Brezice in Slovenian Styria, former FDR Yugoslavia on17 April 1952. His father was Veljo Raznatovic who was an officer in the SFR Yugoslav Air Force. He was in high rank and also involved in World War II operations. He has three elder sisters.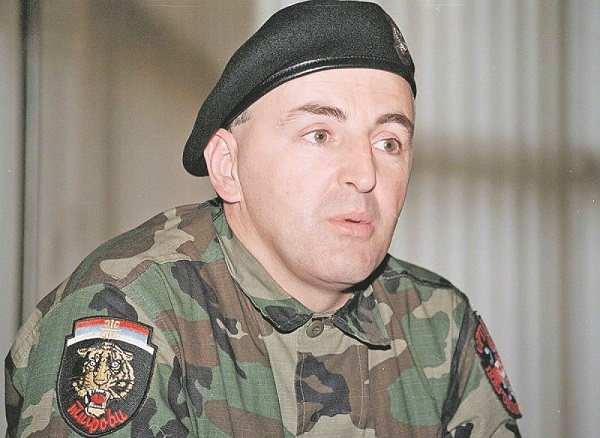 Arkan spent his childhood in Zagreb (SR Croatia) and Pancevo (SR Serbia) and later in Belgrade (SR Serbia). He grew up in Belgrade in a strict military household. Arkan recalls his father beating him on many occasions during his childhood. He said:
"He didn't really hit me in a classical sense, he'd basically grab me and slam me against the floor."
His parents divorced when he was a teenager. His dream was to become a pilot when he was small.
Arkan and his first arrest
Arkan fell into bad company and was arrested in 1966 for the first time when he was caught snatching purses of women around Tasmajdan. He was put in a juvenile detention center on the outskirts of Belgrade. His father dispatched him to Kotor (Montenegro) to join the Navy of former Yugoslavia. But Arkan escaped to Paris and he was only 15. He was arrested by French police and deported to Yugoslavia. Arkan was again sent to the detention center for three years. He slowly formed his own gang of loyal followers in the jail.
His legal guardian was a politician and Federal Minister of Interior Stane Dolanc. Stane was also the head of the secret police and close to President Tito. He inducted Arkan in the secret police and helped him out of his many troubles. He even helped him escape from the Lugano Prison in 1981.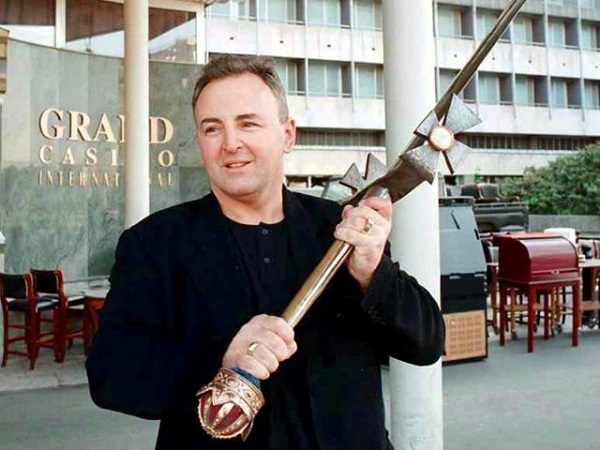 According to Stane:
"One Arkan is worth more than the whole UDBA [Yugoslav Secret State Police."
Arkan and his criminal world
Arkan was deep in the criminal world. He migrated in the year 1972 to Western Europe and met many other criminals there. It is at this time he adopted the name Arkan. On 28 December 1973, he was arrested in Belgium for bank robbery and was given 10 years of prison term. In 1979, he escaped from the jail. He did more bank robberies in Sweden and the Netherlands and was again apprehended. He was given 70 years imprisonment but again escaped in 1981. Another robbery followed in Germany and he was rearrested. Since he was wounded, he was in the hospital and managed to escape again from there.
An arrest came again in 1983 and followed by an escape. He was now on the Interpol list of the most wanted criminals. But he continued to work and get help from UDBA. He returned in 1983 to Yugoslav and founded a number of illegal businesses here. He had state protection and opened a disco club called Amadeus and also a football club. He used to gamble and ride his pink Cadillac.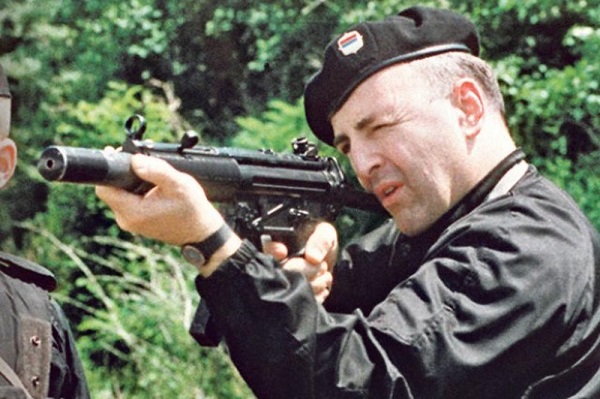 During the Yugoslav War, he formed Arkan's Tigers [Serb Volunteer Guard] to help the army. He became more powerful and was an untouchable criminal post-war. During the Kosovo war, he had several cases of human rights violation against him.
Arkan and his assassination
Arkan was assassinated at InterContinental Hotel of Belgrade on 15 January 2000. The killer's name was Dobrosav Gavric, 23 who was a junior member of mobile police brigade with ties to the underworld. He was 47 years old when he died.
Also, read YouTuber Deshae Frost may face criminal charges for the stampede in Southcenter Mall after his meet and greet there!
Arkan and his personal life
He has nine children out of 5 women. The criminal boss was involved with folk singer Ceca since 1993 and she was 21 years younger to him. He was married twice and divorced once.
Source: Wikipedia, Slobodan Radisic