Arryn Zech accued her ex-bf Bob Morley of abuse! Who is Bob married to at present?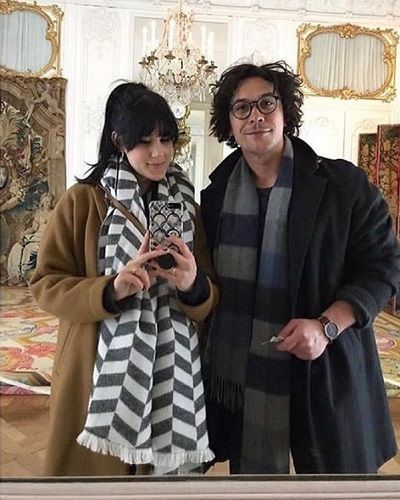 Actress Arryn Zech and Bob Morley were dating each other back in 2019. But their relationship broke up in 2019. Recently, Arryn opened about the relationship where she shared the truth. She accused him of emotional and verbal abuse.
On 3rd July 2020, Zech shared their relationship on Twitter and wrote,
"Last Monday, during my Twitch stream, I started to come forward about some of the abuse I endured from my ex-boyfriend, Bob Morley. Because everything I stated was in my stream, a small platform with an audience of mostly fans of RWBY, a game of telephone has erupted within The 100 fandom, creating a lot of false or distorted information."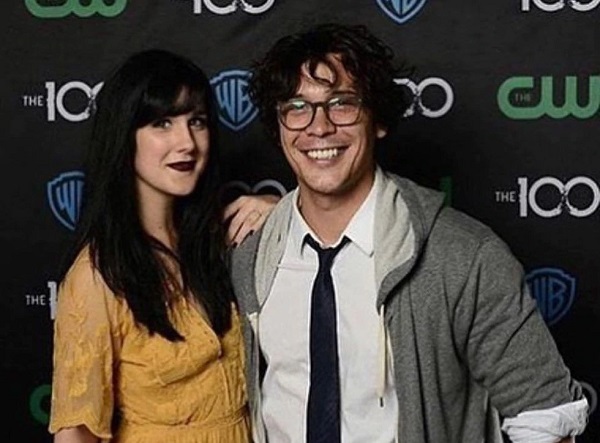 She claimed that he abused her emotionally and verbally. Zech was scolded for things often and lost count of how many times he yelled at her. She added,
"When he found out that I am bisexual, he was furious. Saying things like I would obviously never be enough for him, that I wanted to be with women, or that I'd cheat on him. After that day, I brought up my sexuality again. I was silenced and afraid it would just set him off."
He even isolated her from her friends and family, claiming things like his best friend wasn't supportive enough of him or that his dad was jealous of him. She also claimed that his now-wife also treated her cruelly.
Also read Pansexual Bella Thorne – her complicated relationship with her mother, her child abuse, her sexuality, and problems of childhood stardom!
Arryn Zech and Bob Morley relationship
Arryn Zech and Bob Morley met each other at Supanova in 2015. They started dating after that. They were together until Valentine's Day 2019 when Morley reportedly ended the relationship. Arryn wrote,
"In December 2018, I had secured a rental house in the hills for us, […]. On Valentine's day 2019 he broke up with me and said he wanted the house because he 'deserved it.'"
She added,
"Now I know he had me get that house and move all our things for their future. He had no intention of living there with me."
She revealed that she had been in therapy for a year and a half, and she reconnected with the important people in her life.
Who is Bob Morley married to at present?
After the breakup with Arryn Zech, Bob Morley walked down the aisle with his co-star Eliza Taylor on 5th May 2019. They did not announce their wedding until 7th June 2019. They have starred together in the series The 100.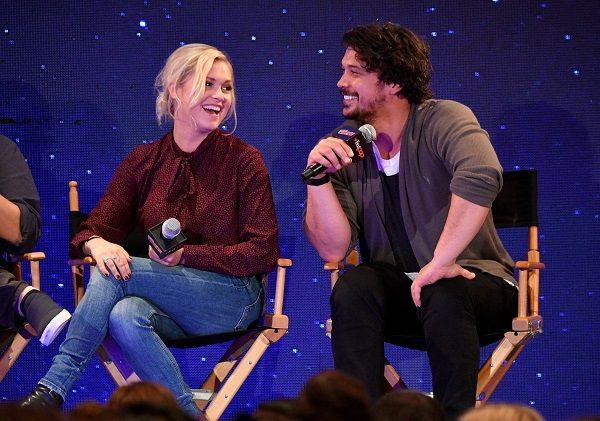 Their wedding was a secret and they even did not reveal their relationship. On 5th May 2020, they celebrated their first wedding anniversary. Eliza tweeted,
"I can't believe it's been a whole year since we stood on a mountain top and said I do. Happy 1 year wedding anniversary to my best friend, my soul mate and my partner in life @WildpipM I love you."
Bob also said a few words for his wife and wrote,
"If nothing else in my life, I did one thing right, and that was a year ago today. Best decision I ever made! You are my soulmate and goddess, always and forever @MisElizaJane."
Also read Inside The Life Of Wife Of Facebook Co-Founder Eduardo Saverin, Elaine Andriejanssen; Start Of Their Relationship To Their Married Life!
How much is their net worth?
Arryn Zech has an estimated net worth of $1 million. Her roles include in The Men Who Stare at Ghosts, RWBY: Volume 1, Smite, iBlade, RWBY: Volume 2, Rooster Teeth Shorts, Lazer Team, Charades, The Big Spoon, Lethal Weapon, BlazBlue: Cross Tag Battle, RWBY Chibi, Red vs. Blue, RWBY, Showverse, RomComPods, Loren and Rose and The Flying Carsons: Part 1 – Hunter.
Her boyfriend Bob Morley has an estimated net worth of $3 million. His film work includes in Road Train, Blinder, and Lost in the White City. Similarly, his TV series work includes in Home and Away, It Takes Two, Scorched, The Strip, Sea Patrol, Neighbours, The 100 and Winners & Losers.