Arsene Wenger is all set to leave the Premier League club Arsenal at the end of the season after guiding the club for incredible 22 years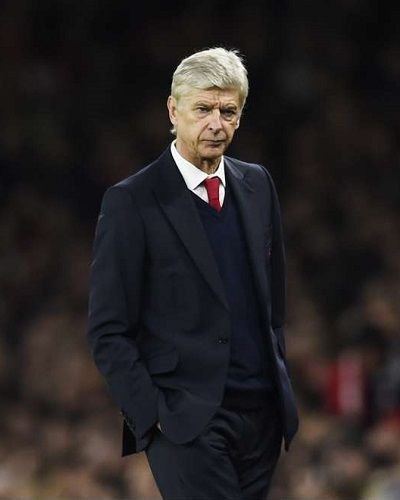 This season at Arsenal will be the last season for the Frenchman. Arsene Wenger has managed the Premier League side for almost 22 years. On Friday, he said that he will leave the position of manager of the club at the end of the season. During his career at Arsenal, he won three Premier League titles and seven FA Cups since his joining.
One of his greatest rivalry former Manchester United manager Sir Alex Ferguson said,
"I am really happy for Arsene Wenger. I have great respect for him and for the job he has done at Arsenal. It is a great testament to his talent, professionalism and determination that he has been able to dedicate 22 years of his life to a job that he loves. In an era where football managers sometimes only last one or two seasons, it shows what an achievement it is to serve that length of time at a club the size of Arsenal."
Sir Alex added,
"I am pleased that he has announced he is leaving at this stage of the season, as he can now have the send-off that he truly deserves. He is, without doubt, one of the greatest Premier League managers and I am proud to have been a rival, a colleague and a friend to such a great man."
You may like to read Manchester United's boss Sir Alex Ferguson admitted to a brain hemorrhage! Get the latest update on his health!
Arsenal legend Jack Wilshere tweeted,
To the man who gave me my chance as a 16 year old, and showed unbeliveable faith and commitment towards me. Always a gentleman, like a father through tough times in my career. He always believed in me when most people didn't. Thank you for everything boss! It's down to us no… pic.twitter.com/wTmjTSYwNx

— Jack Wilshere (@JackWilshere) April 20, 2018
Just after two seasons after his joining, he bagged his two titles in the 1997-1998 season. During his third season, Wenger won FA Cup as well as the English Premier League title. In addition, many players came and became legends under Arsene Wenger including Thierry Henry, Patrick Vieira, and a few more.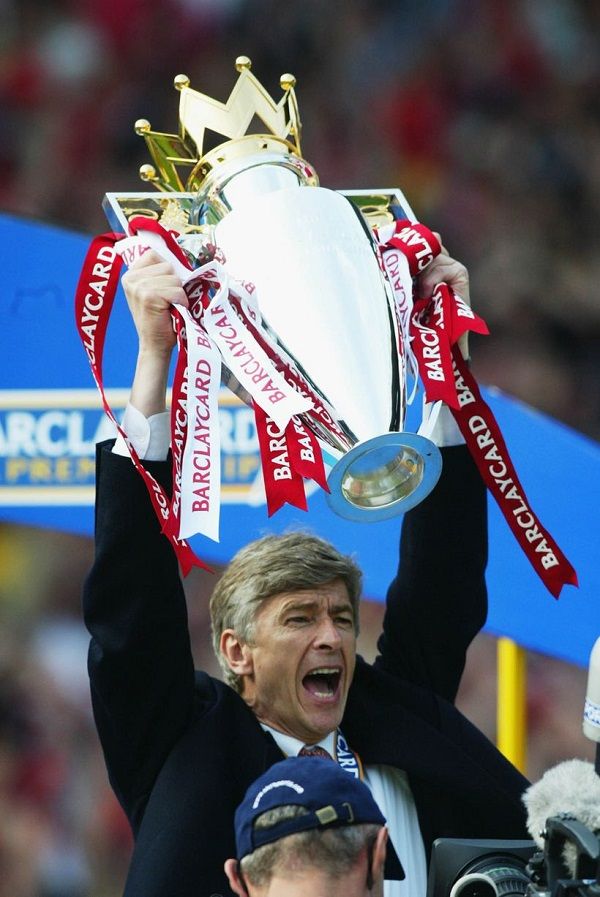 As he has not been delivering the best for Arsenal this season, there was a huge chance that he would be sacked at the end of the season. Furthermore, Arsenal couldn't manage to secure their position in even the top four. Whereas, they have recently lost back-to-back five matches. Moreover, Arsenal's fans have decided to stay away from home matches in recent weeks.
After struggling to get many victories, the 68-year-old Frenchman also made two signings on the January transfer. One of them came as a swap transfer signing of Henrikh Mkhitaryan from Manchester United on which Alexis Sanchez had signed for Manchester United.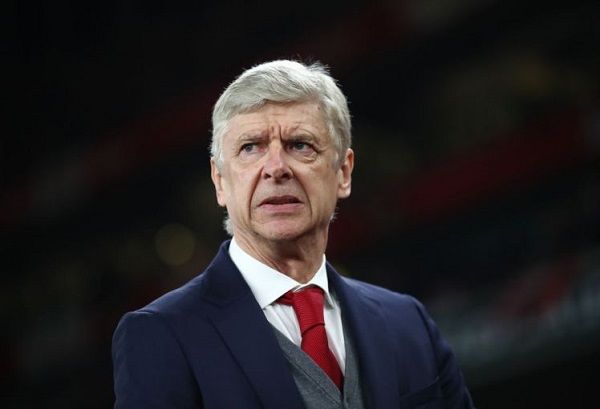 Additionally, he told the media,
"I am grateful for having had the privilege to serve the club for so many memorable years. I managed the club with full commitment and integrity. To all the Arsenal lovers, take care of the values of the club."
He further added,
"I want to thank the staff, the players, the Directors and the fans who make this club so special. I urge our fans to stand behind the team to finish on a high. To all the Arsenal lovers take care of the values of the club. My love and support for ever."
Many players and managers praised his career. Robin van Persie tweeted,
I will always see you as my footballing father where under your guidance I had the chance to grow as a man and a player, i'm forever thankful for that and wish you all the very best for the next chapter in your life! #ThanksArsene #TheBoss 2/2 pic.twitter.com/ekhFNfExvN

— Robin van Persie (@Persie_Official) April 20, 2018
Besides this, Arsenal majority shareholder Stan Kroenke describes his farewell,
"It's one of the most difficult days we have ever had in all our years in the sport. One of the main reasons we got involved with Arsenal was because of what Arsene has brought to the club on and off the pitch."
He added,
"His longevity and consistency over such a sustained period at the highest level of the game will never be matched. He transformed the identity of our club and of English football with his vision for how the game can be played."
Also read Manchester United are front to sign the Arsenal striker Alexis Sanchez for £35 million after Manchester City pulled out their interest
Arsene Wenger's managerial career at Arsenal
During his spell at Arsenal, he grabbed his two titles in the 1997-1998 season. During his third season, Wenger won FA Cup as well as the English Premier League title.
His three English Premier League titles came in 1997–98, 2001–02, 2003–04 seasons. Furthermore, Wenger also won seven FA Cups. His double came in the season 1997-98 when he captured the FA Cup and English Premier League title.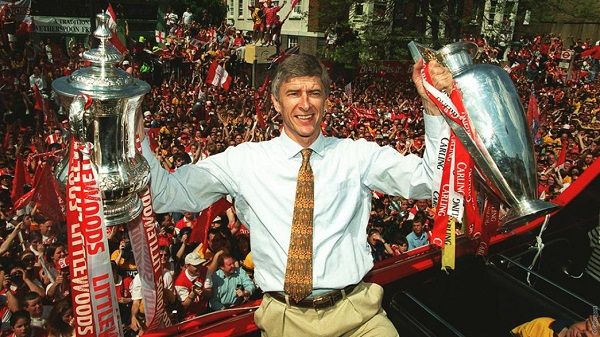 Apart from that, the Frenchman also added FA Community Shield to his trophy cabinet. Back in 2002, Arsene was appointed as BBC Sports Personality of the Year Coach 2002 followed by 2004. Some of his notable achievements include World Manager of the Year, English Football Hall of Fame, Premier League Manager of the Season and a few more.