Artem Chigvintsev and Nikki Bella unsure of their wedding date, but will be changing venue to out of LA!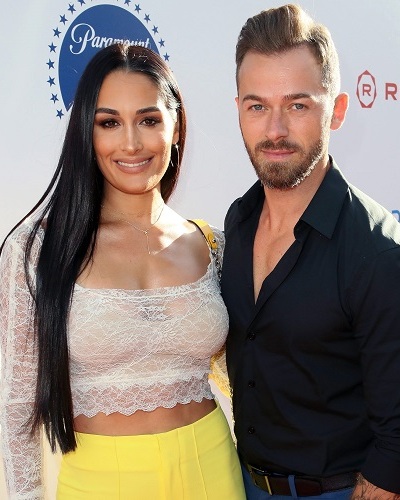 Like many couples who are keen to get married, the coronavirus pandemic has derailed the wedding plans of Artem Chigvintsev and Nikki Bella as well.
Both are unsure when they will walk down the aisle together.
---
They want to do so at the earliest but at the same time they seek a good environment for it. Now the news is that they might shift the wedding venue out of LA. Where will their wedding be?
Update: Artem Chigvintsev and Nikki Bella married in August 2022. Also, the couple welcomed their son Matteo Artemovich Chigvintsev on July 31, 2020.
Artem Chigvintsev and Nikki Bella-the wedding
The professional dancer, Artem Chigvintsev, and his fiancee, former wrestler Nikki Bella, 36 plan to wed. But the coronavirus pandemic has upset their wedding plans. Nikki had said earlier that she wants the world to be in a clear space before they decide to wed.
She had said:
"The uncertainty just kills me. It's so hard not to try to feel depressed over it at times cause you're, like, how long are we stuck inside for? I want to make sure the world is in such a clear space. The day I get married, I just want a massive party. I want a bash. I want everything I've dreamed of."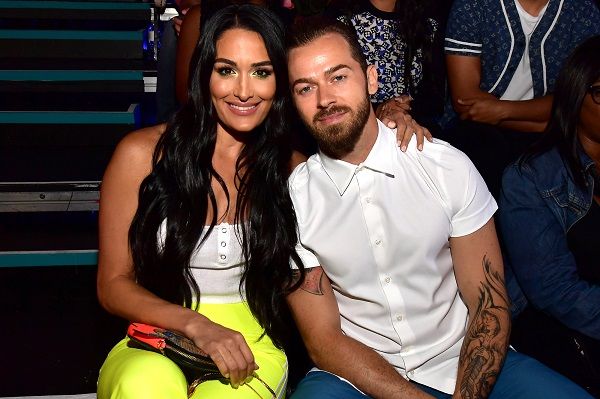 Change of location of the wedding
The former wrestler, Nikki does not want to have a micro wedding. She wants the whole affair to be a pompous one. But the coronavirus restrictions will not allow that to happen now.
Hence she and Artem are planning to have a shift of wedding location so that she can fulfill her dreams for the big day without any hassles.
Besides, she does not want her guests to wear face masks during the occasion. Artem also echoed her feelings. He said:
"We're actually moving the wedding from L.A. to somewhere else. Not sure if I am allowed to say where yet, but there's definitely plans. The only thing we know that we want to make sure is that we don't have to be wearing masks during the wedding."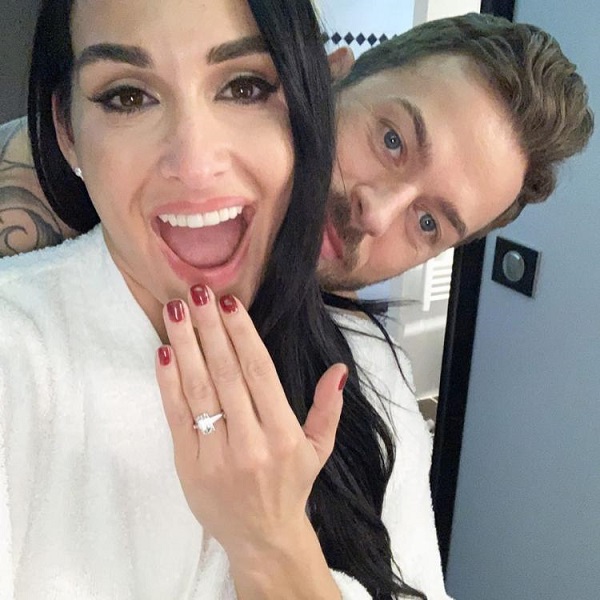 The couple is working out a new destination but the plans are not yet final.
2021 wedding date
Though the wedding date is yet not fixed, it will most probably be in 2021. But Nikki had revealed that she would even wait longer if she and Artem, 37 can get the right kind of atmosphere for it.
She had said:
"I honestly think our wedding will probably be far, far out. Maybe not, maybe within a year? But, like, I don't even know. I have a feeling it might be longer."
The former wrestler is also unsure about whether she would be able to take up Artem's surname after the wedding. She had joked about it previously. Artem's surname is difficult to pronounce.
Her sister Brie Bella had said:
"We're still trying to work on her being able to say the last name properly."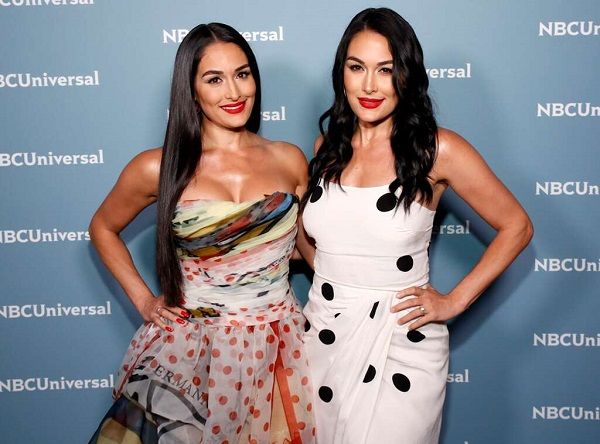 And Nikki had added:
"I can't even say my soon-to-be last name!"
Surname or no surname, the wedding still seems to be a far-dated event!