Brazilian Male Model Arthur O Urso Who married 9 Women is Left with Only 4 of Them!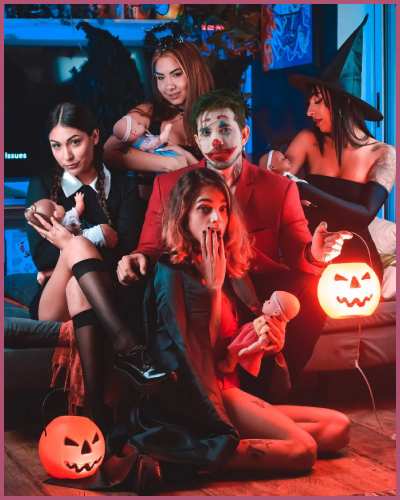 A Brazilian male model Arthur O Urso, the husband of 9 ladies is divorcing 4 of his wives.
The viral contentious marriage to nine women is again revived after he made the decision to divorce four of his ladies.
Urso who protested against monogamy and was planning kids with 9 of his wives is getting separated from 4 of them.
---
Is it correct that Arthur O Urso is left with only 4 wives?
Arther O Urso and his first wife, Luana Kazaki, with their concession had married eight other women at a Catholic church in São Paulo though polygamy was illegal in Brazil.
Urso's one of the wives had left earlier shortly after the marriage. He is ending his marriage with 4 of them, so now is left with only 4 of his wife.
Expressing what they felt after his wives were leaving, Arthur told,
"We were all worried, of course. Afraid at first. But we sat down and talked to understand the problem. We lived well, with some minor disagreements, but nothing unusual in the life of couples until then."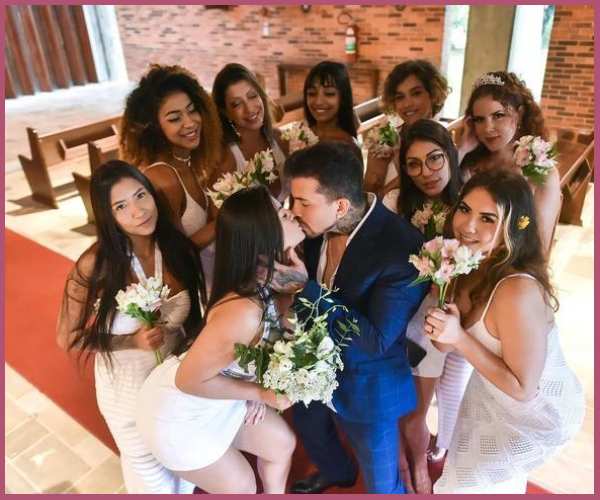 He had previously candidly confessed his feelings when one of his wives left him told,
"I felt sad and confused, she commented that she missed a monogamous relationship. I felt cheated, but sooner rather than later. Now I have eight wives. I will not be hasty again."
Arthur O Urso's polygamy has public pressure on his relationships. And as it was getting difficult to handle all the strain, four of them are choosing the path of separation.
They had reached a common agreement to separate while Urso is seeking compatible matches to marry again. He also justifies his will for potential marriages in the future adding, he has a house with a giant bed that needs to be occupied.
Also, Read All We Know About Nick Cannon and His Dozens of Babies! Polyamorous Relationship
What does Arther Urso do for a living?
The Brazilian male model is an OnlyFans star who earns more than $50,000 a month in the per-pay view subscription side.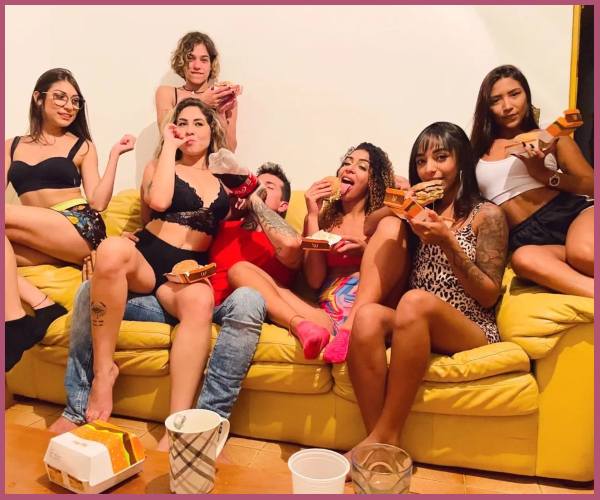 His contents usually roam around his polyamorous relations, photos and videos of his wife, sexy videos, and tips. He is also an Instagram influencer and model who has over 183k followers on the social media platform.
Talking about romance, he recently said,
I'm one of the last romantics I know. I believe in marriage, I believe that love is free and that we can love without limitations, the way our heart wants.
His previous content in which he was told he was planning babies with 8 of his wives. Urso then had become an overnight viral.
He also hilariously mentioned the scheme, First Come First Served but seems like only 4 of the ladies are interested while the offer ends soon.
Also, Read 'First Come, First Served' Brazilian Model Arthur O Urso Plans Kids with 9 Wives