Ashanti on Watch What Happens Live show! She talks about Nelly and her current date!
Actress cum singer Ashanti was on the show Watch What Happens Live. Andy Cohen asked her several questions including about her past boyfriend, Nelly. More details of the interview here!
Ashanti and her interview
The actress was on Andy Cohen's talk show Watch What Happens Live. She answered a number of questions posed by host Andy. Andy asked her some direct questions related to her ex-boyfriends including Nelly. Andy asked her whether Nelly returned to her the $500,000 he owed her when they had split. To this, Ashanti clarified:
"He didn't owe me any money!"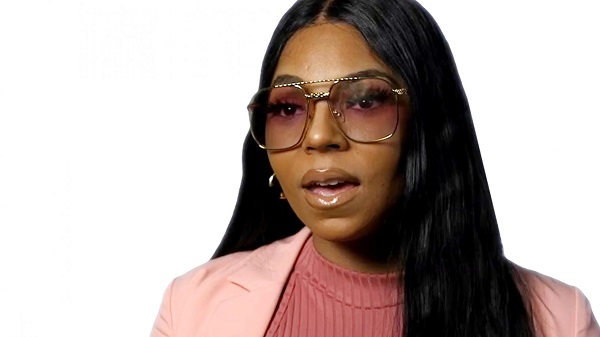 Andy then asked her whether she and Nelly were friends post their breakup. Ashanti replied:
"Um, you know what, I honestly haven't seen him since we broke up, which is crazy."
Ashanti's relationship history with Nelly
Actress Ashanti, 39 dated Nelly for nearly 10 years. But they split in the year 2013. But they kept their relationship low-key and under wraps. Ashanti had told in 2013 that she was sure that their breakup was permanent and they would never reunite. She had said:
"Nelly and I are kind of in the space where I'm kinda like focusing on my career, he's focusing on what he's doing. There's a lot of things that happened this year, you know a lot of things kinda went public more than other things have gone public before. I kinda just…I have to do me. We're in that space right now and there are things that were said and things that were done that probably shouldn't have been said or done, but they have been."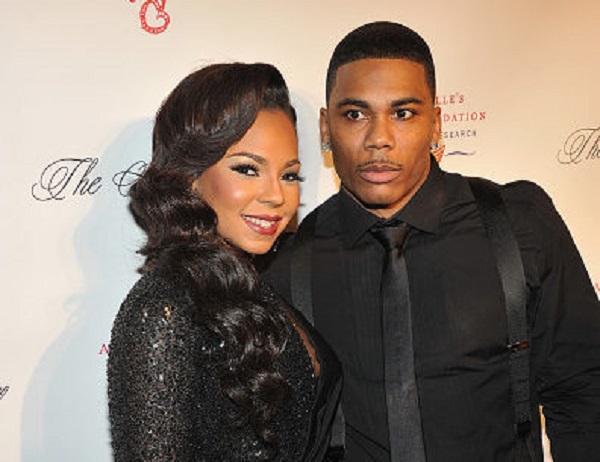 Ashanti's alleged affair with Irv Gotti?
The American record producer and DJ, Irv Gotti had recently appeared on the show The Wendy Williams Show. He had talked about the alleged affair of him with Ashanti. Irv had said:
"Let me tell what's really going on, and it's a lot of misconceptions. Can I talk about this with women, and I'm gonna circle back to you, Wendy. Why is it, if a man and a woman are married and they get separated, and they're totally separated… When I and Deb separated, she caught me cheating."
He had added:
"Ashanti is not a homewrecker, guys. Ashanti had nothing to do with me, and Deb. Deb caught me when I was directing 'I Cry' in Baltimore. Deb, being the vicious person she is, she came down unannounced, 'I'm Mrs. Lorenzo, give me the room key.' The door was latched, but she knows I'm in there. That's what broke Deb and me up."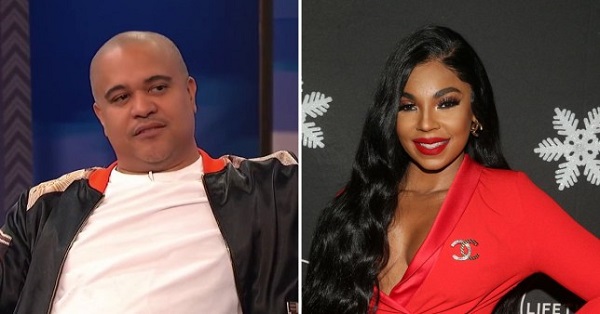 On Andy's show, one of the fans asked Ashanti about Irv Gotti's statement on the show. Ashanti gave an indirect reply. She said:
"I feel like I have a single out called "Pretty Little Thing" featuring Afro B. It's so hot. I'm on two tours this year — one in the U.S., one in the U.K. Movie coming out this Saturday, and I'm very excited."
But how could her fans leave her without a proper answer? Therefore, another fan asked her whether she would be part of the Murder Inc. world tour with Irv. She replied:
"I have two tours coming up. One of them overseas in the U.K. and another one back in the States, so it's kind of gonna be a packed year so far."
Ashanti's current boyfriend?
The singer is in a relationship presently. She said:
"It's complicated. It's a situation. But you know, I'm not that lonely, though. I'll say that. Make one phone call and get it poppin'!"
Ashanti does have the tact of handling a difficult situation in an interview. She slips out without letting people know more about it.
Short Bio on Ashanti
Ashanti Bromfield is a Canadian citizen. The beautiful Ashanti is an actress. Similarly, she is also a singer and a writer. Multi-talented Ashanti is famous for starring in the NBC series, "Full Out".
Presently, she has become a popular face in the industry for starring in the teenage drama series, "Riverdale". She portrays the character of Melody Jones in it. More Bio…
Source: Celebrity Insider