Ashlee Holmes Malleo ending her marriage with husband Pete Malleo! Know about her pregnancy with son Cameron, early life, social media, biography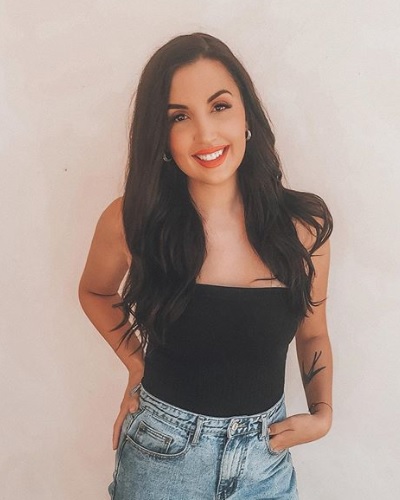 Ashlee Holmes Malleo and Pete Malleo are done with their married life. On 22nd July 2020, she revealed on her Instagram story that she is separating with her husband Pete.
Ashlee said,
"I've been trying to find the right words to share this news. It's something that has been weighing pretty heavy on my heart, and I feel that it's best for my healing process to just put it out there. A lot of you have sent me so many messages over the last few months. Some of you have even left comments on certain posts of mine with speculation,"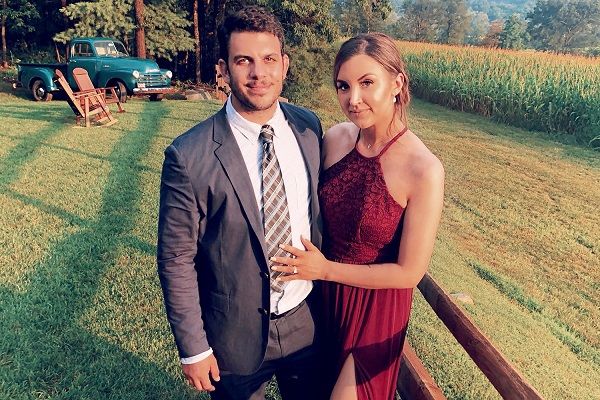 She added,
"I've always been an incredibly open and honest person. Although no one is entitled to the details of my private life, I have always chosen to share them with you. I acknowledge and understand the fact that such a significant part of my life has been documented on television,"
She and her husband Pete have been through so much in their ten years of togetherness. They were not only best friends to each other but also partners in navigating parenthood.
The decision of their split has been difficult for them. They wish to support each other and help each other grow even they are separating. As parents, they are going to do good things for their son.
Ashlee's pregnancy with Cameron
Ashlee has a baby boy Cameron Hendrix Malleo. He is her best friend. During her pregnancy, she had done extensive research about everything. She had an appointment with the doctor on 27th August 2016 and she was told her baby was 10lbs. She was a bit nervous.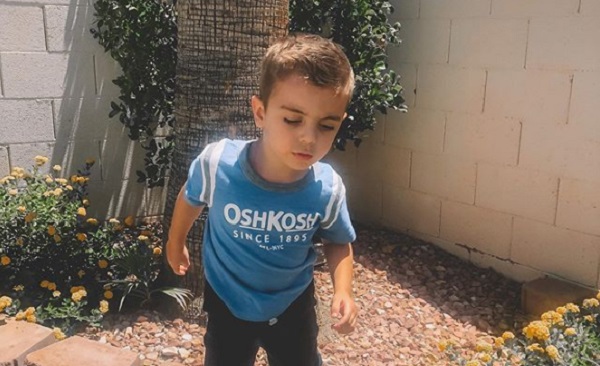 On 28th August, she had extra spicy Thai food, a pressure point foot massage, and bounced on my yoga ball. Her son was born on the 29th of August.
Also read Married rapper Nicki Minaj hinting major pregnancy clues! Find about her husband Kenneth Petty's criminal records
Early life of Ashlee Holmes
Ashlee Holmes was born on 1st December 1990 in Las Vegas, Nevada. She is the daughter of Real Housewives of New Jersey star Jacqueline Laurita.
Holmes is the elder sister of six younger brothers. She currently lives in Franklin Lakes, New Jersey. Ashlee is a Podcast host, makeup artist, and lifestyle blogger.
She has spent most of her time on Bravo TV's show The Real Housewives of New Jersey. She considers herself an entrepreneur as she constantly works on new projects and collaborating with brands.
Holmes shared,
"I wanted to start blogging again in order to connect with my followers on a more personal level. I want this blog to feel like a public diary of sorts. My goal is to make my followers feel like they are my best friends. I'm a VERY open person, so there are basically no limitations on my blog. I want you to step into my everyday life. Let's be friends."
She started her own bridal business and also launched her blog The Pretty Mamas in December 2016.
Ashlee Holmes Malleo on social media
Ashlee Holmes Malleo has more than 262k followers on her Instagram account. On Instagram, she is following personalities like Susan Miller, Darren Waller, Jamie Lynn Spears, Jesse Metcalfe, Zac Efron, Stevin W John, Scott Myrick, and Stassi Schroeder. She has made more than 4.6k posts on her Instagram. She posts about her son Cameron.
On 11th July 2020, she posted picture of Nana and Grandfather and wrote,
"I love this photo of my Nana + Grampa. So classic. I'm so blessed to still have both of them in my life. They mean the world to me."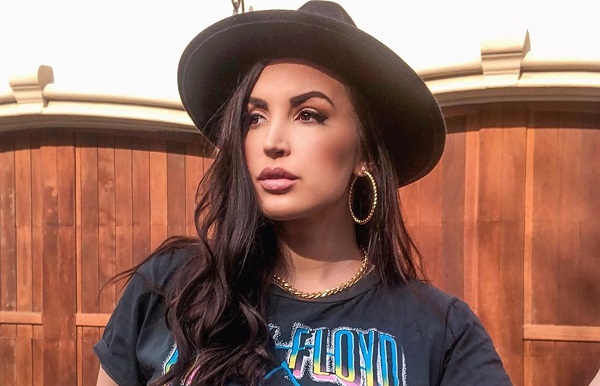 Talking about her Twitter account, she has more than 184.6k followers. She joined Twitter in August 2009. She is pretty active on Twitter.
Also read Who is Brittney Noell? Know about his married life with Logic, baby boy, social media, net worth, biography…
Short bio on Jacqueline Laurita
Jacqueline Laurita is an American reality television cast member. She is famous for starring in The Real Housewives of New Jersey. Read more bio…