Ashlee Simpson solves the 2005 mystery! Reveals song "Boyfriend" is about Lindsay Lohan and Wilmer Valderrama!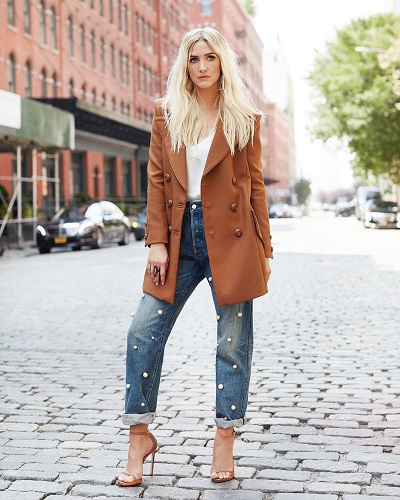 18 years ago, Ashlee Simpson released her iconic single "Boyfriend" which hit the charts
And in the song, she was the one being accused of stealing their boyfriend
---
But who was accusing Ashlee Simpson?
In a recent appearance on Watch What Happens Live, she revealed the truth about the song! The song is about Lindsay Lohan and Wilmer Valderrama! But that is not the entire truth, Ashlee never stole Lohan's boyfriend.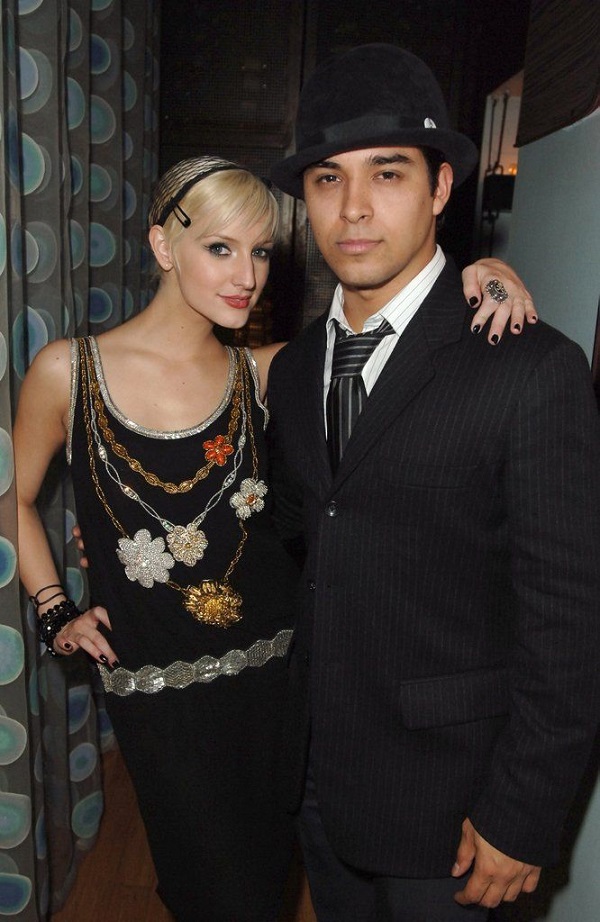 The interview
The interviewer had asked,
"There were rumors that the lyrics 'I didn't steal your boyfriend' were about you not stealing [Valderrama] from Lindsay Lohan".
Ashlee then replied:
"Yeah, I mean, I hung out with him first and I wasn't interested him at that point."
Also read: Cute Parenthood of Ashlee Simpson and Evan Ross; Couple revealed their most embarrassing parenting moment
And talking about her and Lohan's relationship, she stated:
"And we're great! All is well. By the way, they're the best.'
She further confessed:
"I didn't [steal him]! I was done. But all love here."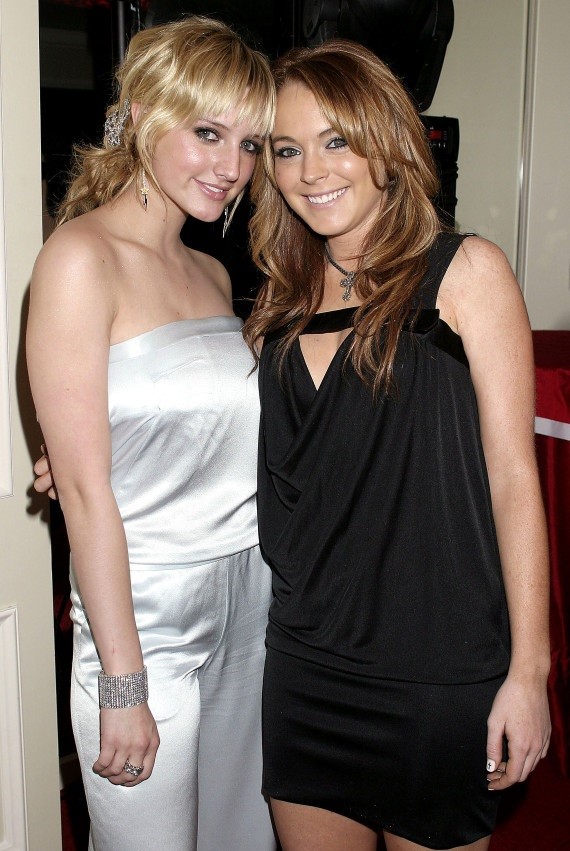 The 2005 interview
In a 2005 interview, she had said:
"It's not about one person in particular, It's just something every girl can relate to. It's a song about [how] every girl out there sometimes thinks you stole her boyfriend, It's just making fun of that."
In another interview in 2005, she had said that she did date Wilmer. She had further added:
"me kind of making fun of something I went through. As far as saying who the song I wrote it about, or whatever, I'm not doing that with this record."
Also read: Lindsay Lohan opens two beach resorts and bags a reality show on MTV!
Lindsay Lohan and Wilmer Valderrama
Lindsay Lohan and Wilmer Valderrama dated back in 2004. But they did not go public with their relationship until Lohan's 18th birthday. But their relationship only lasted a few months.
There were rumors surrounding the three celebs at that time. The rumors were that Wilmer had dumped Lindsay to date, Ashlee. When confronted about the rumors and the whole deal in a 2006 interview, Wilmer had denied that Ashlee was the reason he and Lindsay had broken up.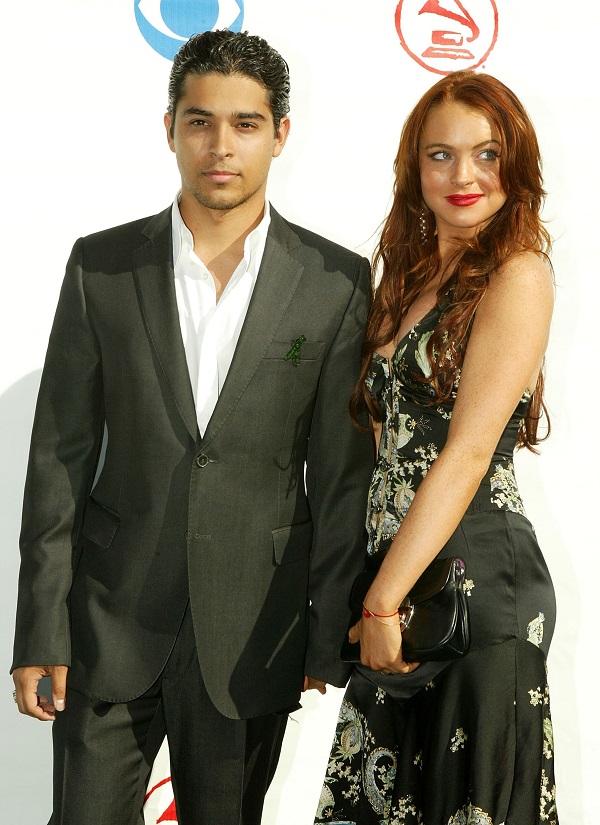 He had told in a 2005 interview with PEOPLE:
"We've been friends for about 5 and a half years. All of a sudden we couldn't be in the same room before people were saying we were making out."
He further added:
"A lot of people are out to make me look like this womanizer. The press has created this bachelor persona, but it's not really me. Hey, I take it as a compliment. It must be the first time in history where a sidekick on a show has this kind of persona offscreen."
Also read: Demi Lovato was admitted to the hospital with a heroin overdose! Ex-lover Wilmer Valderrama's visit!
Short bio on Ashlee Simpson, Lindsay Lohan, Wilmer Valderrama
Ashlee Simpson was born Ashley Nicolle Simpson on October 3, 1984, in Waco, Texas, the U.S. Her mother is Tina Ann and her father is Joseph Truett Simpson, a former psychologist, and Baptist youth minister. She also has an older sister, Jessica Simpson. The singer, songwriter, and actress' career began at the age of 15. She had starred in Television commercials and later decided to pursue her career in acting. More Bio…
Lindsay Lohan was born on July 2, 1986, in New York City, the U.S. Her father is Michael Lohan, a former Wall Street trader, and her mother, Dina Lohan, is a former singer, and dancer. Lindsay also has 3 younger siblings- Michael Jr., Aliana, and Dakota Lohan. Her career started when she was just 3 years old, in TV commercials.
Lindsay's acting skills can be seen as a child actor in the movie, The Parent Trap while her breakthrough movie is Mean Girls, scripted by Tina Fey. More Bio…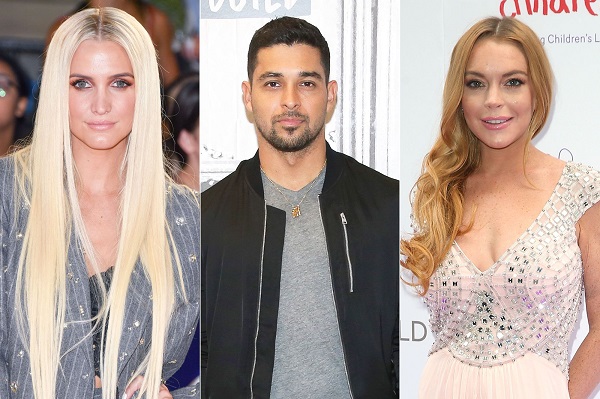 Wilmer Valderrama was born on January 30, 1980, in Miami, Florida, the U.S. as Wilmer Eduardo Valderrama. His parents are Sobeida and Balbino A. Valderrama.
The family owned a farm equipment rental company. The actor, producer, singer, and television personality is best known for his role in the sitcom That '70s Show and From Dusk till Dawn: The Series.
He has been in high-profile relationships. He dated Lindsay Lohan in 2004. And from 2010 to 2016, he dated Demi Lovato. Full bio…
Also read: Demi Lovato Reunites with Ex-Boyfriend Wilmer Valderrama almost 1year after Break-up of 6 years Relationship!
Reference: (bustle, etonline, metro.co.uk)