Ashley Cain Says His Baby Girl Has 'Days To Live'; Dwyane Johnson Send His Support To The Family!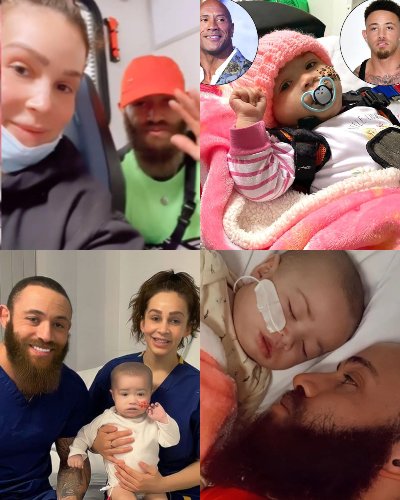 Ashley Cain, an American footballer recently shared a heartbreaking update about her baby girl's health. His daughter is fighting leukemia. Little Azaylia has been fighting the disease since her birth. After the recent discovery of her health, the footballer shared the devastating news. Doctors have found big tumors on her stomach and brain. He also revealed his baby girl may have only 'days to live.
Dwayne Johnson's message to Ashley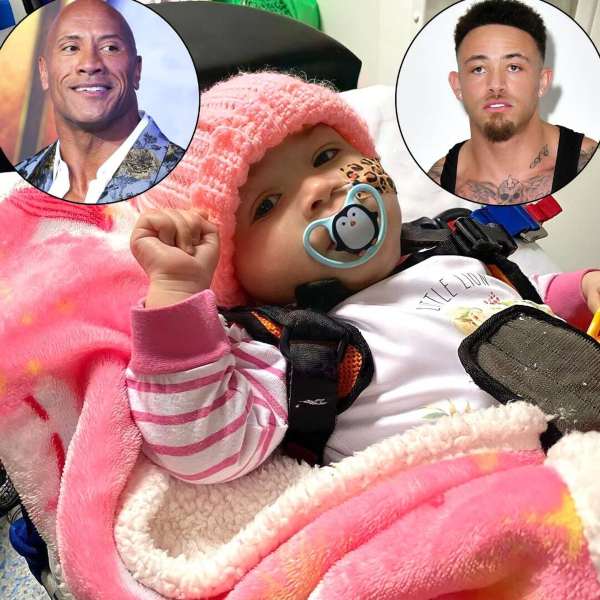 After a few days of the heartbreaking news, Dwayne Johnson sent his support to Ashley. He shared a special message to Ashley saying him to stay strong. On the clip, he made for Ashley, he said:
"Ashley, DJ here. First of all, the universe and God works in powerful, amazing, beautiful, mysterious ways. I rarely check my DMs and a friend of yours DMd me and I just happened to pick up her message and it sent me to your page. I want to tell you, first of all, I'm so sorry to hear about your beautiful daughter Azaylia,"
He also sent his love to the little one calling her a 'little lion'. Furthermore, he also mentioned how much impact has the little one already made on the people. Sharing the video with his well-wishers, Ashley said he is very proud of his baby girl. He also added that the message is from a hero's sic to another (his daughter).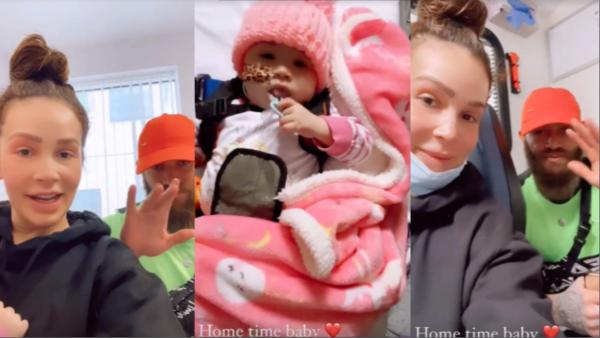 Ashley Cain says his baby girl has 'Days To Live'
The American footballer revealed that his baby girl, Azaylia may have only 'days to live. The devastating news came after doctors found a big tumor on her brain in a CT scan. He shared a 10-minutes long video on his Instagram mentioning there is a lot going behind which is too long to mention in the caption. As per her new CT scan report, she has two big tumors on her brain. He further said:
"They also said that the chemotherapy that is usually given to treat leukaemia in the spine or the brain will not be available because she has too much pressure with these tumours. If they tried to go through the spinal tap it would kill her. At that point, our world came down. Consultants said that they think she's only got one, two days to live, it could even be that night."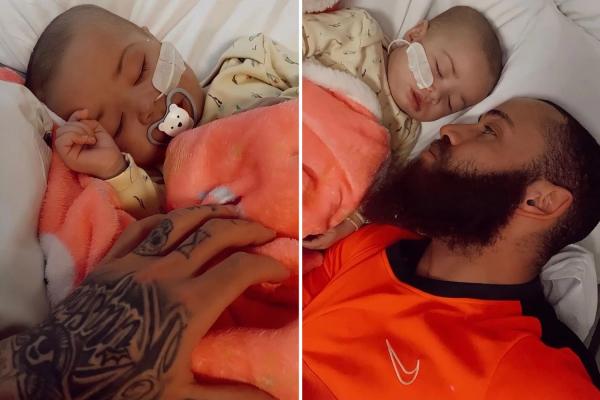 Moreover, he also added he and his girlfriend Safiyya Vorajee took the baby home and she made it through for two nights. This gave Sofia hope that they will be able to travel to Singapore for her further treatment.
But they got the bad news as they were unable to get treatment in Singapore as the disease was too rare. Their baby girl had a tough time for a long time with chemotherapy and medications.
Therefore, they took her home to be able to spend more time with her. He also stated that he is keeping a brave smiling face as he wants his daughter to see her daddy smiling. The couple is doing their best to give her the best life possible currently.
Short bio on Ashley Cain
Ashley Cain is a former British football player. He is most popular for his playing style as a winger and he last played for the Coventry Sphinx team.
In addition, he is also a TV personality and was seen in Ex on the Beach and The Challenge. More bio…