Ashley Graham Celebrates 12-Year Wedding Anniversary with Justin Ervin!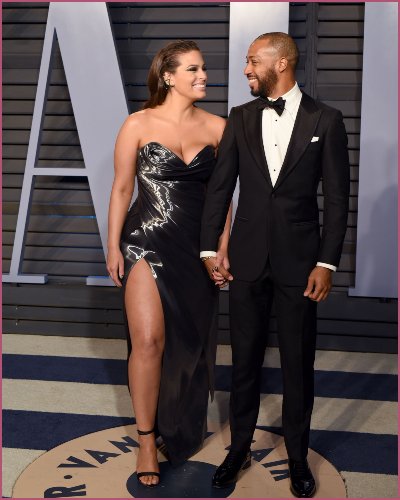 Ashley Graham and Justin Ervin celebrate 12 years of wedding.
The couple first met at a church in 2009.
The model and filmmaker both shared love for each other on social media.
---
Ashley Graham and Justin Ervin wish each other love on their 12th wedding anniversary
Congratulations are in order for Ashley Graham and Justin Ervin who are celebrating their 12th wedding anniversary.
Even after more than a decade of marriage, the couple is stronger than ever.
The supermodel and her filmmaker husband both marked their anniversary by posting cute snaps on social media on August 14.
Graham posted a cute picture of the couple and captioned it:
'Happy anniversary baby. 12 years later and we are still the hottest couple around,'
She shared a post that showed them sharing a passionate kiss and added:
" I love you forever, Justin".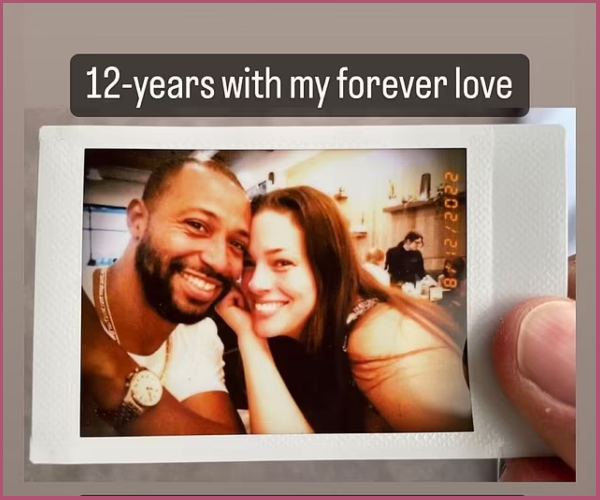 Justin also showed his filmography skills and posted a picture of the couple together and wrote:
'12 years with my forever love. Happy anniversary, @ashleygraham.'
The pair shared some images of how much their lives have changed in these 12 years. Ervin shared a video of his beloved wife laying on her back with their three little ones playing with the caption:
"12 years later…"
Graham ended up sharing all her husband's posts and anniversary messages on her IG stories.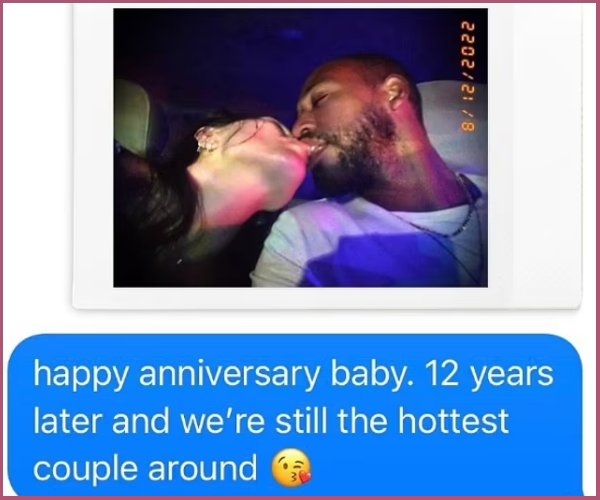 The pair initially met at the church in 2009 and quickly fell in love. That very next year they tied the knot in an intimate ceremony.
The couple, however, took 10 years to start a family, and their first son, Issac, is now two-and-a-half years old.
Also, Read Ashley Graham embracing her pregnant body amid her second pregnancy!
Graham had a difficult time giving birth to her twins
In January, Graham gave birth to her their twin boys Roman and Malachi.
It was not easy for the couple to welcome the twins as the model lost liters of blood and could not walk for weeks after their birth.
Graham publicly opened up about her traumatic experience with childbirth.
In a personal essay for a magazine, she revealed:
When I finally came to, I looked around and I saw everybody. They just kept saying to me, 'You're fine. You're fine. You're fine.' They didn't want to tell me, right then, that I'd lost liters of blood."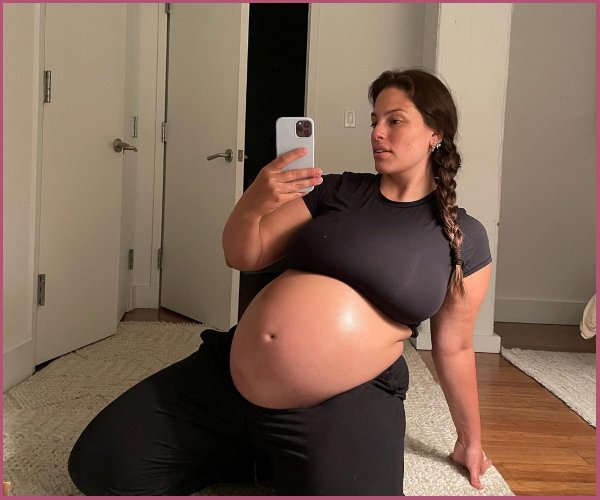 They didn't want to tell me that one of the midwives had to flip me over, press her finger down right above my vagina bone to try and stop the bleeding," she continues. "And they didn't want to tell me that the vein in my arm kept collapsing and they couldn't get the needle in for the Pitocin, so they'd had to put it in my hand."
The supermodel who suffered postpartum hair loss after the birth of her twins informed her 18.9 million Instagram fans that her hairline is growing back.
The 34-year-old showed various images of her coif from different angles and captioned:
"Swipe to see my hairline coming in"
Graham who is famous as Sports Illustrated's first-ever plus-size cover girl is enjoying the phase of motherhood.
Also, Read Ashley Graham Embrace Her Curves On A Nude Mirror Selfie Showing Her Scorpio Tattoo!