Ashley Graham Shares The 1st Picture Of Twin Boys Since Their Birth And Reveals Their Names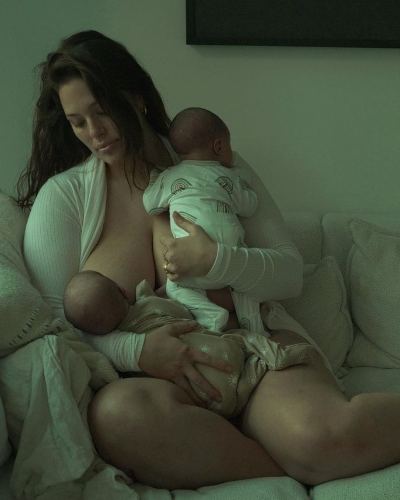 Ashley Graham is a model, YouTuber, activist, and television presenter
She recently had given birth to twin boys at home on Friday, January 7
Graham is the mother of 3
---
The plus-size model, Ashley Graham became the mother of 3!
Ashley, 34, and her husband Justin Ervin, 33, had already made the gender and number of children public via their Instagram accounts in December of last year. In the same way, they announced their pregnancy in the summer.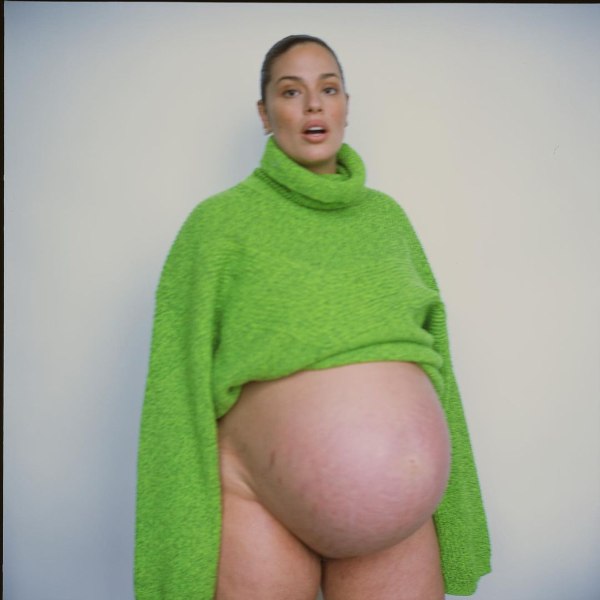 Graham shared a stunning breathtaking photo of herself  showing off  her baby bump and captioned the posts,
"The past year has been full of tiny surprises, big griefs, familiar beginnings and new stories," Graham wrote on Instagram at the time. "I'm just beginning to process and celebrate what this next chapter means for us."
They filmed and shared the entire ultrasound process while disclosing the twins' sex. The new parent is already a mum and dad to a 2-years-old son Isaac Menelik Giovanni Ervin. Within two years, Graham has expanded her family to five.
Also read "Ashley Graham expecting twin children with husband Justin Ervin? Who is Justin Ervin?"
What are Ashley's twins' names?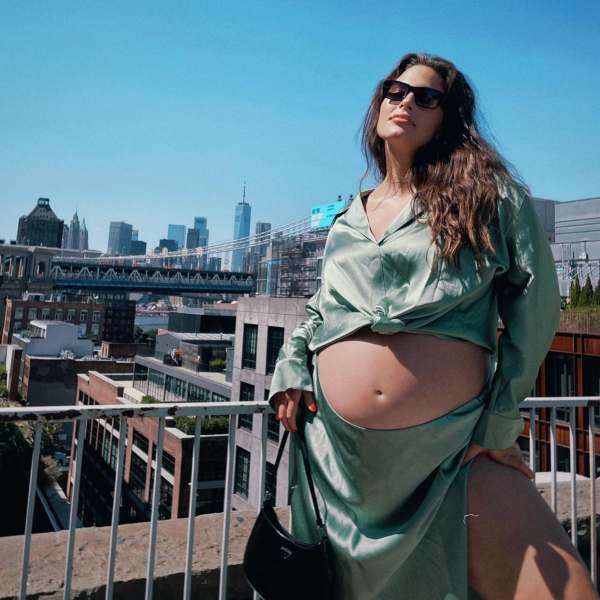 Graham has given birth to her twin boys at home on Friday morning 7 January 2022. Just hours earlier before she became pregnant Ashley had been candid with her fans on social media about how enthusiastic she was about expanding her family.
On social media, the model announced the birth of her twins and stated that she would be taking a break from the spotlight to heal and be with her family. She didn't say much about her twins at the time, except happy and healthy birth.
Almost after one month, Graham shared the name of the twins Roman Ervin and Malachi Ervin.
Also read "Ashley Graham embracing her pregnant body amid second pregnancy!"
Twin's first picture
While revealing the twins' names, Graham also shared the first photo of them. She shared a breastfeeding snap featuring both babies. In the photo, Graham is seen curled up on the couch delicately balancing one son breastfeeding and placing the other on her shoulder.
She also captioned the post,
"My boys have been the greatest teachers and biggest reminders that I can do hard things this has not been easy, but it's so worth it. still can't believe I have 3 children can't wait to share my birth & postpartum journey with you all soon."
Similarly, her husband Justin shared the same photo on his Instagram account, introducing his newborn sons. He identified the child on the left as Roman, and the one on the right as Malachi, who was resting against his mother's chest.
He also wrote,
"I can't express how to describe what I witness day-to-day as @ashleygraham takes every moment of every second to take care of our new little boys. "Impressive" is too small. "Amazing" is closer. "Mother" is perfect. I love you."
Furthermore, Graham's postpartum stories are still to come. She has noted on her IG to share the journey. She has shared the experience during the birth of her first child.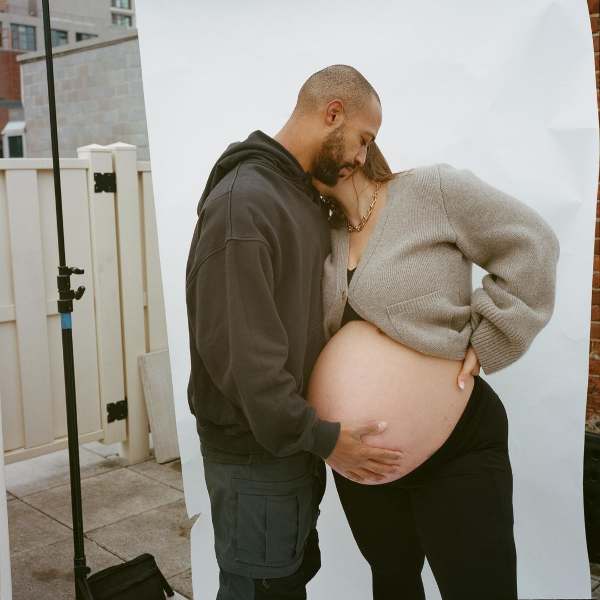 Her first Postpartum experience
Ashley is also the one mom who shares her postpartum experience in Joanna Griffiths and Domino Kirke-Badgley's book Life After Birth alongside Rebecca Minkoff. She explained the birth of her son Isaac Menelik Giovanni that her water broke during an at-home yoga practice.
She then wrote,
"And with that, our labor journey began,"
According to Life After Birth, Graham went to Brooklyn's apartment to deliver the child. Her husband, Justin Ervin, as well as her midwives and doula, were all on her side. She explained,
"I was on my back. My knees were pressed into my husband's stomach. I was pushing. I yelled, 'Progress!' A moment later, my son was on my chest. He was looking his dad in the eyes. It was like we recognized him, and he recognized us."
Also read "Ashley Graham And Her Husband Justin Ervin Welcomed Their First Child Together"
Short bio on Ashley Graham
Ashley Graham is an American Model. She has appeared in Levi's campaign. Graham is a Plus-size model. She has been covered in the fashion magazines like Vogue, Glamour, Ellie, and Harper's Bazaar.
NPR interviews her about plus-size modeling. See more…