Unseen Photos from the Baby Shower of Pregnant Ashley Greene!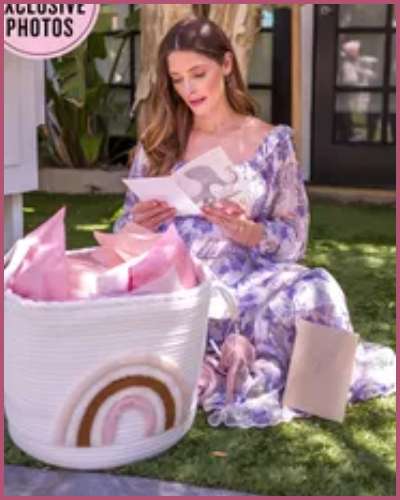 The Twilight star Ashley Greene is celebrating the pregnancy with a pink-themed baby shower in an untraditional way.
Greene who is expecting a baby girl due anytime soon with husband Paul Khoury has a baby shower at her Los Angeles home on August 6, 2022.
Learn about the first baby of a married couple Ashley and Paul Khoury.
---
Ashley Greene cannot wait to express how she feels as she is preparing for her motherhood!
A glance at the baby shower of Ashley Greene
Ashley Greene who announced that she was expecting a baby in March 2022 is all pink in her baby shower.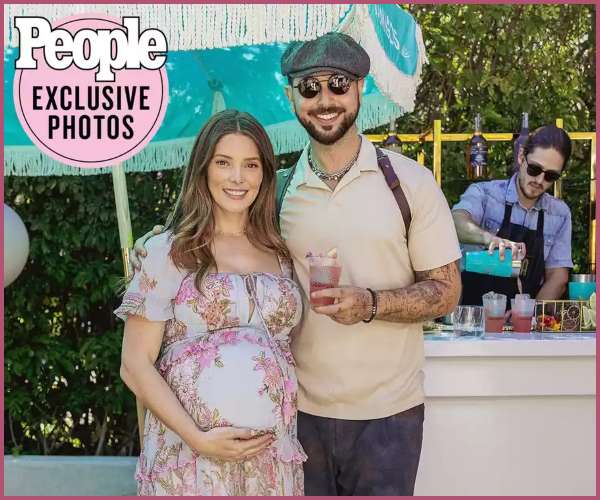 The Twilight star had penned an emotional statement saying,
"I love you more than I've ever loved anything and somehow my heart just keeps expanding to love you EVEN more. I cannot wait to watch you share your light, love, and passion with our baby."
They had an amazing baby shower dated August 6, 2022, where all the guests did a baby-sized tattoo from tattoo artist Justin Villalobos. The tattoo idea gets fancier as baby mother Ashley tattooed him a crown.
Ashley who is in her third trimester is excited to welcome her baby girl with husband Paul Khoury as she says,
"There was a moment where I just sat back and observed all of the people I love the most enjoying each other's company. I thought about how excited I am for our baby to know them all. We've created such a beautiful L.A. family."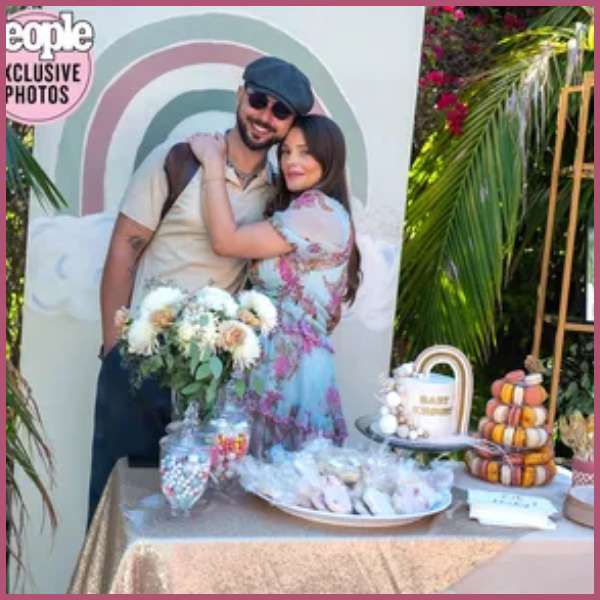 Baby Shower photos of the first Baby girl of Ashley Greene
The Twilight Effect podcast host Ashley was all dressed in a pink color floral dress showcasing her baby bump as it was the day of the baby shower. In explaining how being around family helped them enjoy their baby shower moment saying,
"We are lucky enough to have both sides of the family in town for an extended period of time and that brings me a lot of joy and a lot of calm."
A Warrior's Heart star Greene is excited to see how her firstborn baby girl will groom in the best version of her daddy and mummy when she said,
"I am most looking forward to watching this combination of Paul and I blossom into their own unique and beautiful human."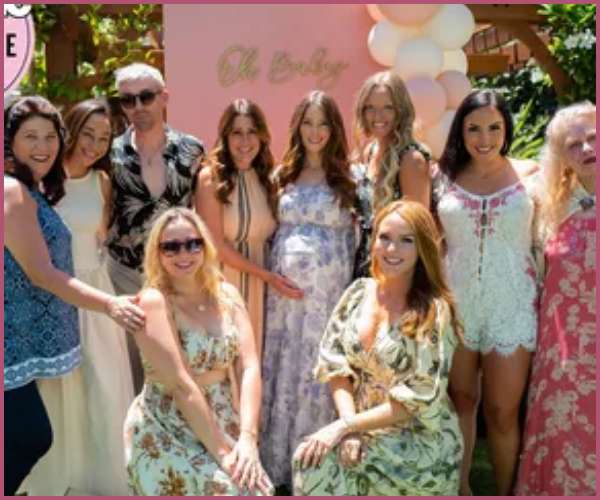 When is Ashley welcoming her baby daughter with Paul Khoury?
Ashley Greene is welcoming a baby daughter with her husband, married on July 6, 2018, in San Jose, California. Likewise, on being overwhelmed on her parenthood journey with Paul Khoury she commented,
"It's so exciting to think about the ways this person is going to impact our world. There are so many things I want to teach her, but I know there are so many things she's going to teach us as well."
Update 2022: The Couple welcomed daughter Kingsley Rainnn Khoury on September 16, 2022.
Also, Read American actress Ashley Greene marries her fiance Paul Khoury in an intimate and unique ceremony in San Jose, California