Vanessa Grimaldi breaks down and points fingers at ex Nick Viall for not being invited to the the wedding of BIP alums Ashley and Jared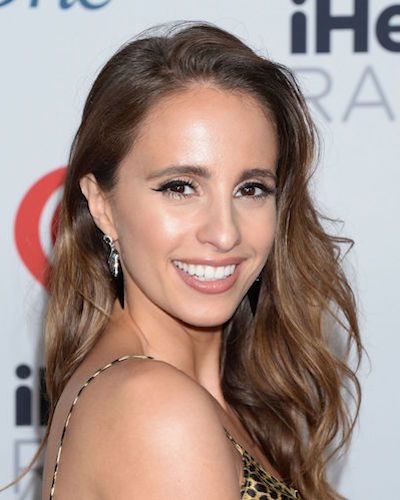 The "Bachelor in Paradise" alums Ashley Iaconetti and Jared Haibon finally tied their knots on the 11th of August, 2019. They held their wedding ceremony in Newport, Rhode Island where the couple walked down the aisle together accompanied by their closest family and friends.
The BIP alum recited their vows in front of other 'Bachelor' alums such as Amanda Stanton, Ben Higgins, Carly Waddell, Evan Bass, Becca Tilley, and Nick Viall, Kaitlyn Bristowe, Dean Unglert, and other alums who didn't receive a final rose.
However, it looked like Ashley and Jared seemed to have forgotten to invite one particular alum to their big ceremony day, Vanessa Grimaldi. Was it on purpose?
Vanessa Grimaldi points fingers at ex, Nick Viall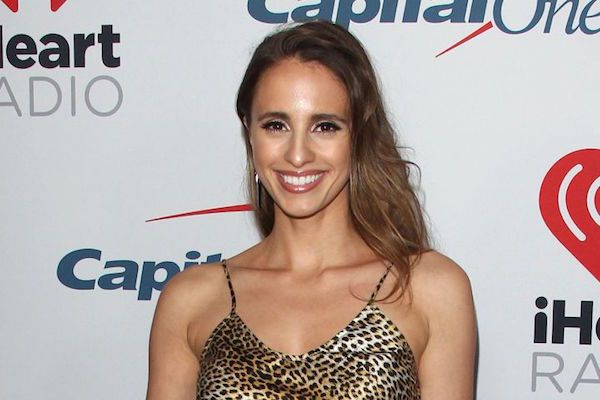 Nick Viall found himself in a very sticky situation when his ex Vanessa Grimaldi broke down about not being invited to the grand wedding of Jared Haibon and Ashley Iaconetti.
The 'Bachelor' alum Grimali dragged Nick Viall into a very awkward situation. She seemingly pointed at her ex Nick Viall as a reason for not being invited. She broke down on an episode of their "Help! I suck at Dating with Dean, Vanessa and Jared" podcast and stated,
"I'm just sad," she said. "I totally get it … I mean I assume, I mean, I understand and I guess, I don't want to make an ass of myself by making an assumption, but I assume it's because of a particular person and I get that, and like I said, I'm not mad, I'm not anything, I'm mostly just sad," 
Also, read about Amanda Stanton calls " sick people out there" as she defends her five and half year old daughter's bikini selfie
Vanessa surely knows how to put her ex in a gawky situation. She furthermore added,
"It's like I vouched for you guys, and I know he has too, and I just, I don't want this to become about me," Vanessa said, still crying. "I want an absolutely amazing wedding day for you guys, and if that means me watching from afar, then, like, that's what it is. But I don't want this to be about me. I'm just saying, like, of course I would have loved to have witnessed the love that you guys have for each other and be there to see it official, but I guess I don't need to be a part of the wedding day to see the love you guys do have for each other."
Also, reading about Demi Moore's new memoir ' Inside Out' reveals she was mentally crumbled after her ex-husband Ashton Kutcher's famous infidelity!!
Does Nick shade ex-Vanessa despite her allegations?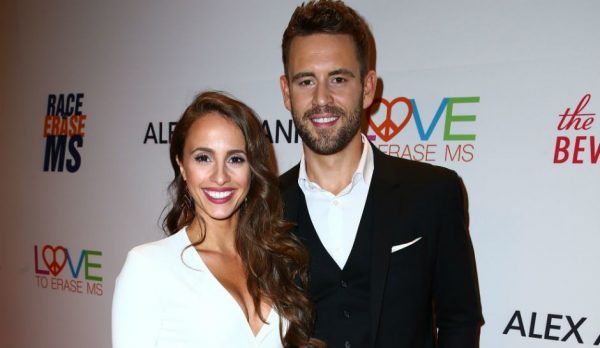 Nick Viall later took the time to reply to Vanessa's comments on a post from E! News article that contained her claims. The 'Bachelor' took to his Twitter on April 23 and tweeted,
"Huh?? That person isn't me. Ashley and Jared's wedding is Ashley and Jared days. Looking forward to enjoying the day with them and everyone they want to celebrate it with."
Hollywood life interviewed Nick Viall and asked for his thought about his ex not receiving an invitation. The bachelorette straight out stated,
"I have no thoughts at all,"
The interviewer further pressured him. They asked if had any problem being in the same room with his ex to which he responded,
"I have no problem with anyone that Ashley and Jared want to be at their wedding." 
That being said Nick, is fine with Vanessa not receiving an invitation. Fans on Reddit took the time to pour their thoughts on the situation after viewing the comments of both parties. One fan wrote,
"I think people are reading too much into Nick's words,I just took at it as "They can invite whoever they want and I'll happily celebrate with them because it's Ashley and Jared's day and not about me". I didn't like how Vanessa immediately jumped to the conclusion that Nick was the issue as if that's the only reason they wouldn't invite her. It's not like she's a family member or a BFF being left out, so blaming it on a third party is just bizarre," 
Also, read about The Pussycat Dolls' Jessica Sutta ties her knot with Mikey Marquart In Malibu. Get an inside of her Malibu wedding!!
A short bio on Nick Viall
Nick Viall is an American Software Sales Executive, Model, and Reality Star. He gained more recognition as the star of season 21 of ABC's The Bachelor. He was also a contestant on the Bachelorette and Bachelor in Paradise. More bio…
A short bio on Vanessa Grimaldi
Vanessa Grimaldi is a Canadian Special education teacher and reality star. She competed and won the final rose on Season 21 of ABC's "The Bachelor". She also has some experience as an Actress. More bio…
source: Hollywood life