Ashley Moore Nanny happily married to Sean Bean! Know about their children plan, net worth, biography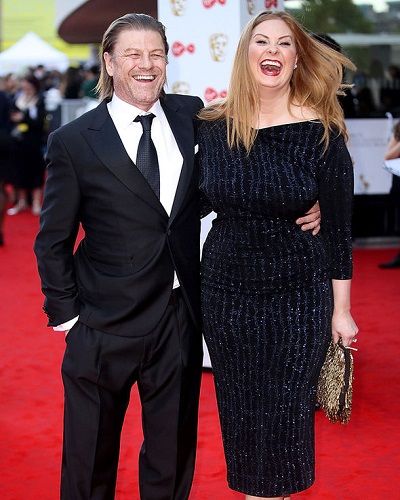 Ashley Moore Nanny is the fifth wife of English actor Sean Bean.
She is a former actress.
---
Ashley Moore Nanny and Sean Bean's wedding
Sean Bean walked down the aisle for the fifth time on 30th June 2017 with Ashley Moore Nanny. He confirmed the happy news by sharing an official image taken at the wedding ceremony.
The picture contained Sean proudly standing with his arm around his new wife, who is laughing while looking at the camera and dressed in a traditional white lace wedding dress.
Her dress was designed by British designer Temperley. It was a V-neck dress flattering on Ashley's ample upper half. It had romantic half-length lace sleeves with a fluted finish.
The lace details floated in layers over the plain underlay, cascading down each side of the dress and the sparkling belt really set the piece off perfectly.
As per sources,
"Anna's daughter Gracie was a bridesmaid and sung them a song, which was Can't Help Falling In Love by Elvis, and she played that on the guitar as Ashley walked down the aisle. There probably weren't more than forty people there."
More on their wedding
Likewise, they got engaged back in December 20134. But they have kept the relationship private and away from the spotlight.
After four failed marriages, Sean decided to not marry again. But everything changed when he met Ashley. She is 26 years younger than him.
Sean said,
"I wasn't planning on getting married again. But then I wasn't planning on meeting someone as amazing as Ashley. I can't wait to spend the rest of our lives together."
Their honeymoon was postponed due to Sean's busy work schedule.
Also read Savannah Chrisley Called Off Her Engagement? Her And Fiance Nic Kerdiles's Relationship After Postponing Their Wedding!
Ashely and Sean plan for children
The 61 years old actor Sean Bean admitted that he is open to the prospect of having more children with his wife Ashley. He already has three children from his previous marriage and he is looking forward to the fourth one. It will be his first child with Ashley.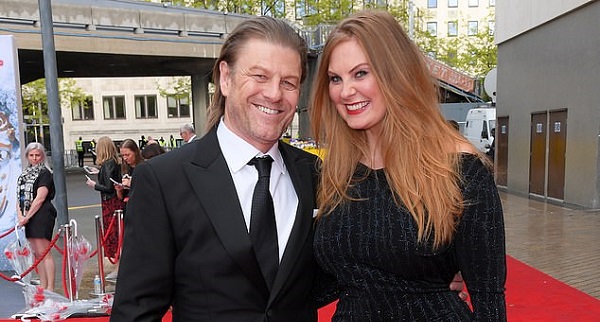 He and Ashley made an immediate connection after meeting in Belize Park bar The Cobden Arms, a stones' throw from his former home in the affluent London suburb. He said,
"She was there with friends and I came in with my friend and it was just a chance meeting. I used to go in there now and again, but it was the first time she'd ever been in. We kind of hit it off."
It seems like Ashley and Sean will be new parents soon.
How much is Ashley Moore Nanny's net worth?
Ashley Moore Nanny has an estimated net worth of $500 thousand. Her husband Sean Bean has an estimated net worth of $20 million.
His film roles include Winter Fight, Caravaggio, Stormy Monday, How to Get Ahead in Advertising, The Field, Shopping, Black Beauty, GoldenEye, When Saturday Comes, Anna Karenina, Essex Boys, Don't Say a Word, and others.
His other film roles are Death Race 2, Age of Heroes, Mirror Mirror, Wicked Blood, The Snow Queen 2: The Snow King, Jupiter Ascending, The Martian, Drone, Dark River, Taniel and Prossessor.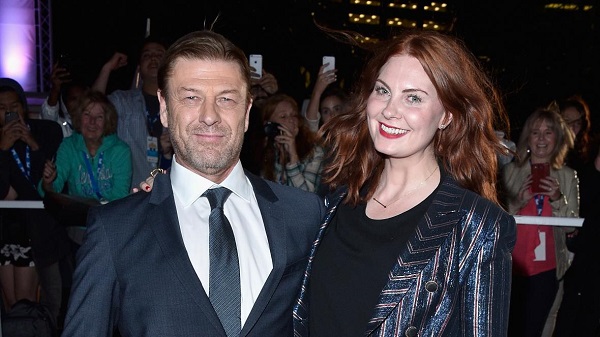 Likewise, his TV series roles include Crusoe, Red Riding, Missing, Accused, Family Guy, Legends, The Frankenstein Chronicles, Wasted, Roman Empire: Reign of Blood, Broken, Medici: Masters of Florence, The Oath, Sally4Ever, Curfew and World on Fire.
Two decades ago, he bought a home in Totteridge for £1.8 million which he kept in the market for AUD$10.6 million (GBP£6 million).
Also read Who is Lisa Marie Kubikoff? Know about her family, married life with Cary Elwes, children, net worth, home, biography
Short bio on Sean Bean
Sean is an English actor best known for his portrayal of Major Richard Sharpe in the TV series Sharpe. Likely, he has featured in many films as well and has become very popular for his negative roles in films like Patriot Games, National Treasure, and GoldenEye. Read more bio…