Ashley Spivey expecting rainbow baby! Who is she married to?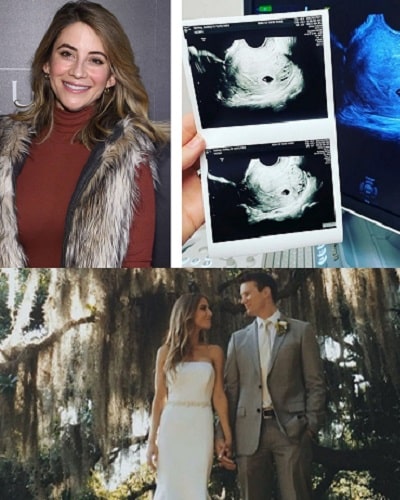 Ashley Spivey is expecting a rainbow baby with husband Steve Hunsberger
She has a miscarriage last year in November 2020
Ashley and Steve married in 2016
---
Ashley Spivey known for appearing in The Bachelor is going to have a rainbow baby! She and her husband Steve Hunsberger took to Instagram to announce the baby news. She shared the ultrasound and announced that she is six weeks and six days pregnant.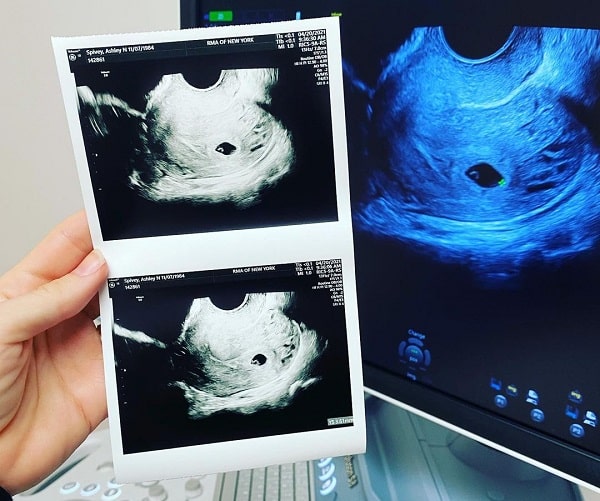 Ashley captioned it,
"Plot twist. As y'all all know, I just went through the IVF process and we had decided to freeze the embryos to give my body a little more time to rest. We planned on transferring in May but I should have known, as with many parts of my life – if you want to make God laugh, tell him your plans."
She shared that her due date is on 9th December 2021 but her MFMA wants her to deliver the baby at 37 weeks. The baby would arrive sometimes between the death of her Dad and CJ. She feels that her father and CJ (miscarriage son) wanted her to have something for the tragic November.
Also read Pregnant Nilsa Prowant Is Engaged To Her Boyfriend Gus; The Couple Is Expecting Their First Child Together!
Previous miscarriage
Ashley Spivey had a tragic miscarriage in November 2020. She revealed that she suffered a pregnancy loss a little over four months. She was expecting a baby boy. They had decided to name the child CJ. She had an opportunity to hear the heartbeat of her son. Ashley revealed,
"The doctor asked if CJ was moving around a lot but I said he had kinda slowed down in the past week and wasn't kicking the hell out of me at night. I loved it. It was our night bonding. Once I got here, they were having trouble finding the heartbeat so they did two ultrasounds with two different doctors."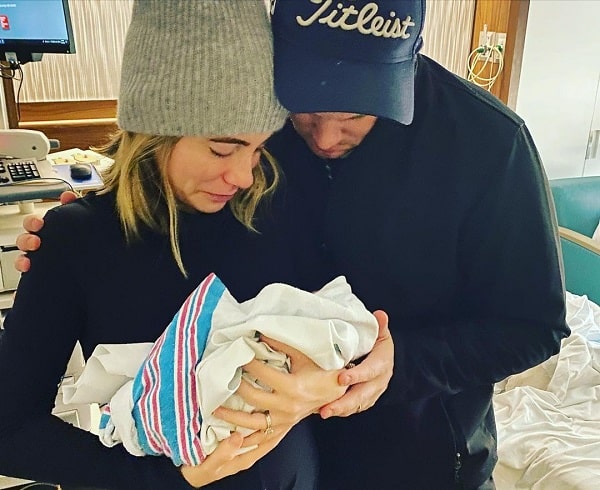 Both the reports came the same and her son had died between her doctor visit and a hospital visit. After the miscarriage, she was given an epidural and Pitocin in the hope that she would be able to deliver him quickly. Ashley was heartbroken after the miscarriage of her son.
Wedding of Ashley Spivey and Steven Hunsberger
Ashley Spivey married her fiance Steven Hunsberger on 14th May 2016 in Wilmington at the Airlie Gardens. They first met each other at a bar in NYC. When she was in The Bachelor, Steve watched her on television and adored her the most. They eventually ended up together.
She wore a white mermaid wedding gown and her locks in loose waves. The bridal party had boutonnieres of bay lead and clean white buttercup plants. They served signature cocktails named after bride and groom.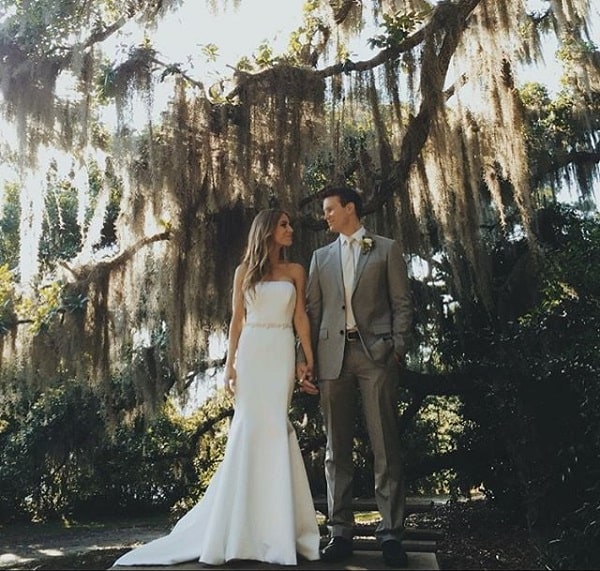 Also read When is the wedding of engaged couple Jenna Marbles and Julien Solomita?