Lesbian Soccer Stars Ashlyn Harris and Ali Krieger Welcome Second Baby, Son Ocean!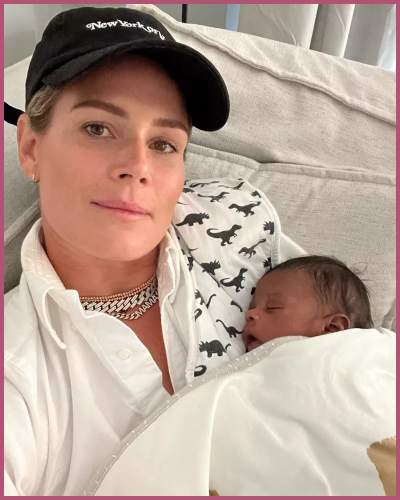 Lesbian soccer stars Ashlyn Harris and Ali Krieger are mothers of the newborn son Ocean.
The couple welcomed their second child via adoption as announced on their Instagram post.
Learn how the Gotham FC teammate's journey of love and their newfound family.
---
Lesbian soccer stars Ashlyn Harris, 36, and Ali Krieger, 38 are officially moms of two!
It's a second child for soccer couple Ashlyn Harris and Ali Krieger
The Gotham FC teammates, soccer players Ashlyn Harris and Ali Krieger have recently marked the arrival of their son Ocean Maeve Krieger-Harris. The couple announced the news of being parents to a baby boy through Instagram.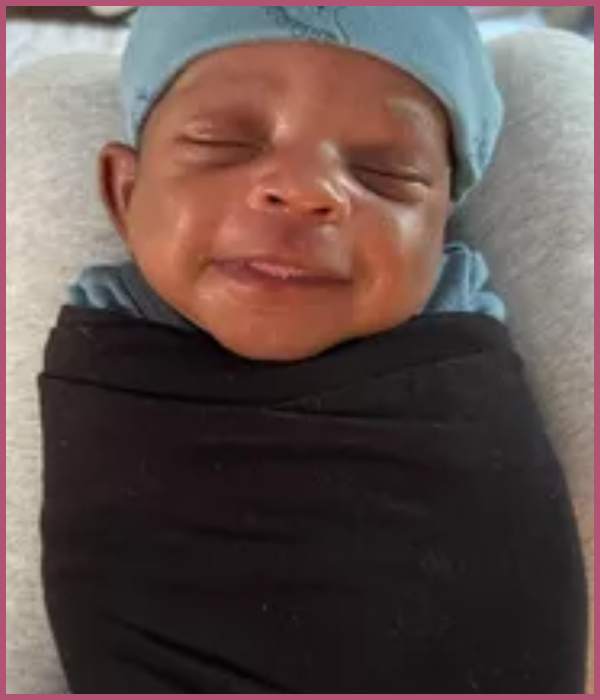 Ashlyn Harris, the mother of two pinned the happy news of welcoming her son via adoption saying,
"My wife and I are excited to share that we have adopted a baby boy. Our hearts are full during this time and we are so grateful for the love and support our family, friends and club have shown."
The soccer player added a carousel of photos to which she penned a sweet tribute to her son, continuing,
"We are incredibly thankful and excited for this new chapter as we parent 2 under 2. Let the sleepless nights rage on @alikrieger … I wouldn't want it any other way. Ocean Maeve Krieger-Harris, welcome to the family baby boy. Your Moms and big sister love you very much.????????????"
Also, Read Chloe Madeley is Mother to a Baby Girl with husband James Haskell!
Mother of baby son Ali Krigger announced the baby's arrival news in a unique way
The Wife of Harris, who is also a footballer, Ali Krieger took over her Instagram feed to reveal her new son with his photos and a sweet caption.
"Welcome to the world, Ocean Maeve! ?We are so thrilled for our growing family and couldn't be more excited to have two beautiful babies to share life with! Baby Boy, you are so loved and adored already and I'm so proud to be your Mommy?"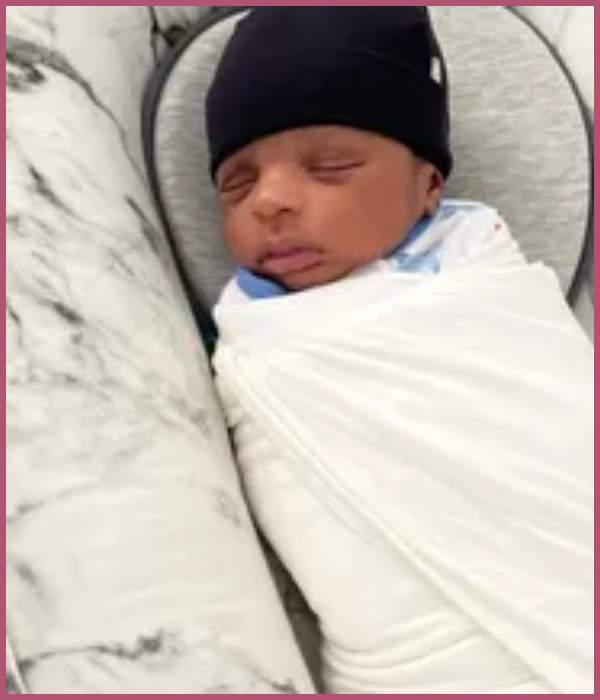 She is co-parenting baby daughter Sloane Phillips, 18 months with Harris. She could not be more excited when she talked about her mother's duties saying,
"I feel like I've had a lot of job titles and cool job titles — professional athlete, world champion — but being a mom for sure surpasses it all. This has been one of the most rewarding, incredible experiences I've ever done in my life."
Furthermore, she continued her tribute to her son Ocean and her marital union with Ashlyn as she mentioned,
"And being able to do it with Ali has just been the coolest moment of my life, truthfully. We're just really, really happy and we're just glowing."
Also, Read Lesbian Chrishell Stause Enjoyed Australian Vacation with Beau G Flip!
A glance at the blissful marital life of LGBTQ couple Ashlyn Harris and Ali Krieger
LGBTQ couple Ashlyn Harris and Ali Krieger are The World Cup champions couple who married on 28 December 2019. The US women's national soccer team players Ashlyn and Ali Krieger tied the knot at the Vizcaya Museum and Gardens in Miami.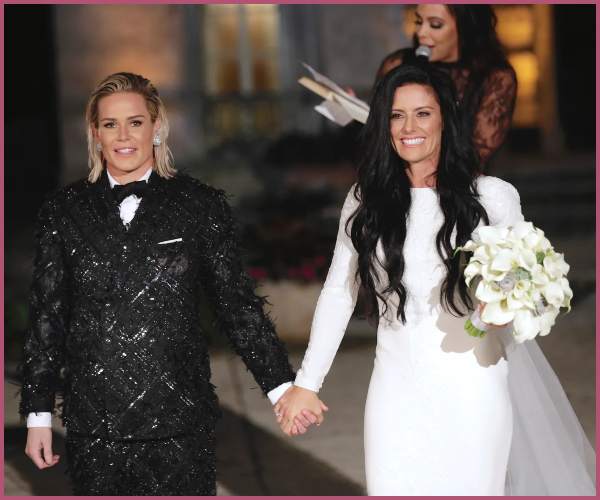 Ashlyn Harris and Ali Krieger who met in 2010 via US soccer sparked dating rumors only in 2015. The homosexual couple committed to each other via September 2018 engagement at Secretx which was only announced in March 2019.
In their 3 years of marriage, they welcomed a daughter born on February 12, 2021, via adoption. The elder sister got her junior sibling Ocean in August 2022.
Also, Read Lesbian Braunwyn Windham-Burke is Heartbroken After her Split from Victoria Brito!