"If things are going bad and life is tough, hang in there. Ride it out. Come out on top."-Ashton Irwin a drummer and singer for 5 Seconds of summer!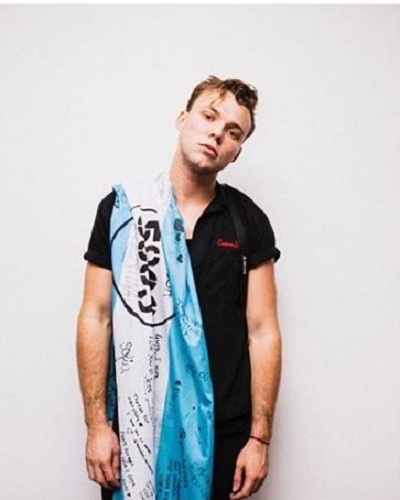 Favorite childhood memory: Playing drums
Ashton Irwin is renowned for being a drummer and singer for 5 Seconds of summer. 5 Seconds of summer is an Australian pop-rock band from Sydney, New South Wales, formed in 2011. They are known for their hit single "She Looks So Perfect".
This is their debut single, which topped the charts in Australia, New Zealand, Ireland, and the United Kingdom.
Ashton Fletcher Irwin popular as Ashton Irwin was born on July 7, 1994, which makes him 24 years old at present. Ashton is known as an Australian singer and a drummer born in Hornsby, Australia.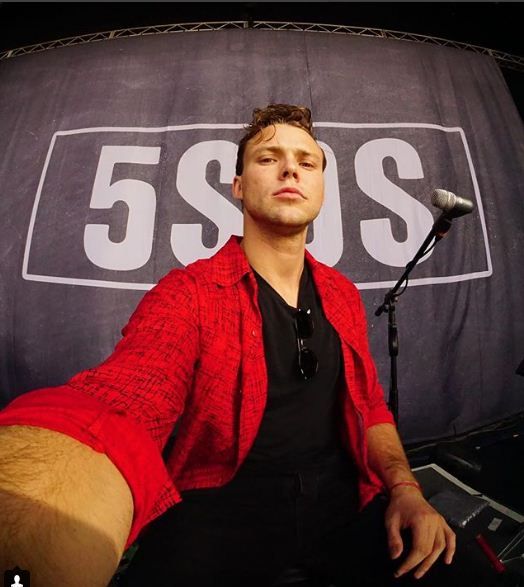 His birth sign is Cancer. His mother Anne Marie and his father (his name is unknown) got separated. Fortunately, we know about his siblings. He was raised with a sister named Lauren and a brother named Harry.
Along with playing drums, he also played guitar, piano, and saxophone. Ashton was eight years old when he first received his drum set. Playing drums back in childhood has always been his favorite childhood memories.
Start of the musical journey
Ashton Irwin attended Richmond High School before starting his music career in 2011. He also went for auditioned of X-factor in 2010. Before, joining 5SOS, he worked in KFC and was a formal member of a band named Swallow The Goldfish.
Finally, on 3rd December 2011, Ashton became a part of 5 Seconds of summer. There are other members in this band Luke Hemmings, Calum Hood, and Michael Clifford.
He originally received an invitation to join 5SOS from Calum Hood. Furthermore, he was the last member to join the band. The group was originally YouTube celebrities, posting videos of themselves covering songs from various artists during 2011 and early 2012.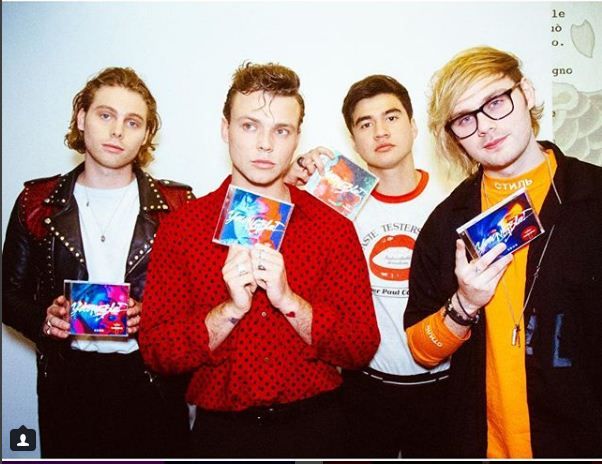 'Don't Stop', 'Amnesia', 'Good Girls', and 'What I like about you'. fall under their popular songs. 5SOS's self-titled debut studio album was released in 2014. Their 2014 EP 'She Looks So Perfect' reached in Canada and later in the US.
Ashton Irwin got connected with Harry Styles band One Direction. They built to international fame while touring with One Direction on their Take Me Home Tour.
This drummer, Ashton has won many awards. This includes iHeartRadio Music Awards, Kids Choice Awards, People's Choice Awards, Teen Choice Awards, and MTV Video Music Awards.
Also read A self-taught drummer- Alex Tanas, a Canadian musician, singer, and songwriter amazing world with jazz-fusion and R&B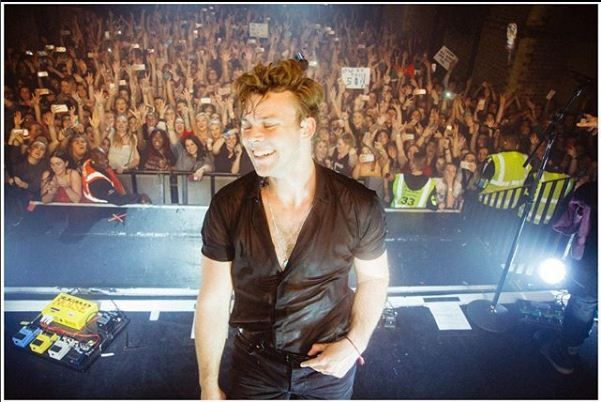 Ashton Irwin's personal life and social media
A drummer and vocalist of '5 Seconds of Summer'- Ashton Irwin earn a net worth of Ashton Irwin has a net worth of $10 million. Ashton Irwin was in a relationship with Alexa Dellanos and Nicole Kazan. He was also in a relationship with Biannca Rose.
In 2015, Later he was in a relationship with model Bryana Holly. He also had feelings for Kendall Jenner. But currently, we do not have information about his current girlfriend. We hope he finds someone in days to come!
Ashton fans might have tried searching him in social media. It seems he is active on Instagram as @ashtonirwin. Hopefully, he is also active on Twitter, you can follow him there @Ashton5SOS. You can also go through 5SOS's website www.5sos.com. 
Also read Echosmith drummer Graham Sierota apologizes to Alabama, 13, daughter of Blink 182 drummer Travis Barker for messaging and complimenting her on her Instagram!
Short bio on Ashton Irwin
Ashton Irwin is the drummer and vocalist of 5 Seconds of Summer, alongside band individuals Luke Hemmings, Calum Hood, and Michael Clifford. See more…
Reference: (Wikia, the fact site, gossip bio)