Ashton Kutcher's snarky reactions on Demi Moore's accusations!!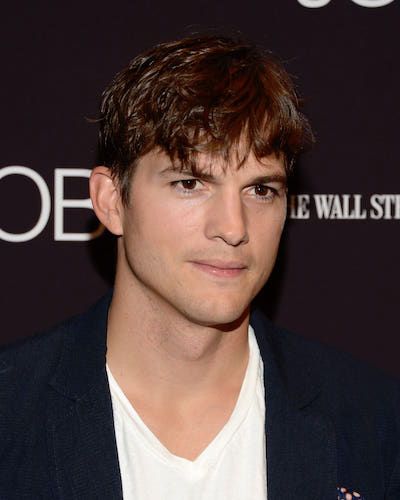 Demi Moore hit us all with her new memoir " Inside Out" where she revealed some of her disturbing past experiences. She recently revealed her past history with her ex-husband Ashton Kutcher, where she accused Kutcher of pressuring for a threesome and how emotionally crumbled she became after their split. The news blew all over the internet and Kutcher finally has something to say on it.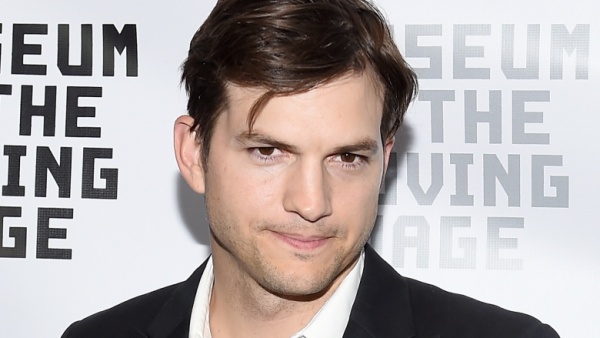 Also, read about the Saga Relationship affair and marriage of Ashton Kutcher, Mila Kunis, and their baby. He looks back on BOTH his first kisses
Ashton Kutcher Responds to Demi Moore's allegations
Kutcher hasn't made any direct response to Moore's allegations, however, the 41-year-old actor tweeted what appeared to be a reaction to Moore's allegations of cheating and threesomes. The American actor and producer took it to his twitter and tweeted,
"I was about to push the button on a really snarky tweet. Then I saw my son, daughter, and wife and I deleted it."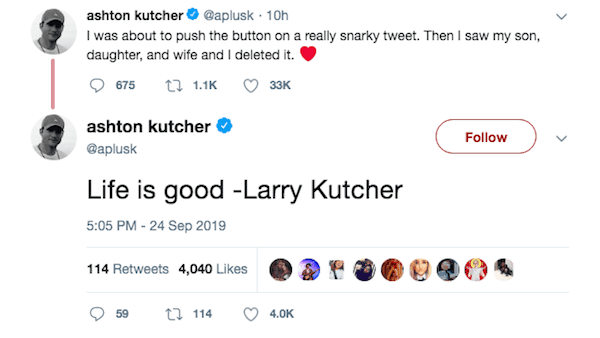 Moreover, Kutcher even tweeted his own number stating to call him for 'truth'. We don't know how true he was with his number but Kutcher sure is putting efforts to defend against the allegations. Kutcher is currently married to his co-star beauty from "That 70's show", Mila Kunis. The couple shared a daughter Wyatt, 4 and son Dimitri,2. The two supposedly began dating since their meet at the set of that 70's show in 1998.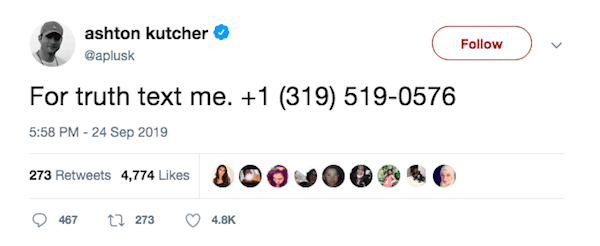 Also, read about Demi Moore's new memoir reveals her disturbing past: raped at 15 and a miscarriage of a baby with Ashton Kutcher!
Ashton Kutcher and Demi Moore History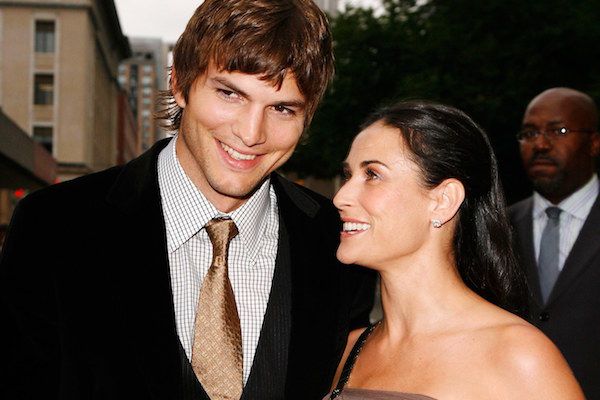 Kutcher and Moore shared a marriage of nine years together. The couple was married from 2005 to 2013 before Kutcher's famous infidelity rumors. The tweets of Ashton Kutcher come after Moore's new memoir "Inside out" revealed to us about his infidelity and pressuring Moore into threesome.  Moore revealed in her memoir,
"I put him first, So when he expressed his fantasy of bringing a third person into our bed, I didn't say no. I wanted to show him how great and fun I could be."
Demi, however, termed her decision as a 'mistake' and that her experience with threesomes had left her with the feeling of 'shame'.
"They were good people, but it was still a mistake," Moore writes of the people she says she and Kutcher had sexual relations with. "I was strangely flooded with shame, I couldn't shake the feeling that this whole thing was somehow my fault."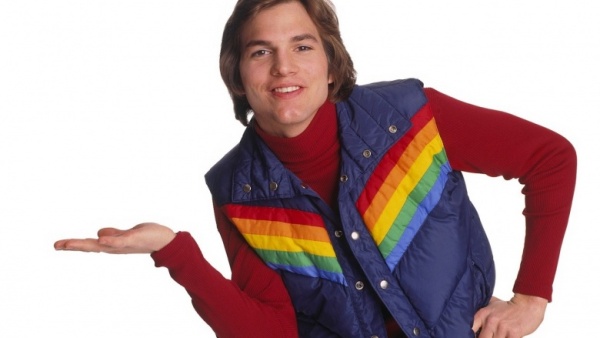 Furthermore, Demi also revealed their threesomes were the cause of the downfall of their long marriage after all.
"Because we had brought in a third party into our relationship, Ashton said, that blurred the lines and, to some extent, justified what he's done," Moore writes of her former husband's alleged cheating.
Also, read about Demi Moore's new memoir ' Inside Out' reveals she was mentally crumbled after ex-husband Ashton Kutcher's famous infidelity!!
A short bio on Ashton Kutcher
Iowa-born Ashton Kutcher is a producer and an actor. Furthermore, he is also an entrepreneur and an investor. Previously, he also modeled in the initial stage of his career.
Presently, he is a prominent figure in the media for starring in the psychological thriller film, "The Butterfly Effect". He played the character of Evan Treborn in the film. Additionally, he is famous for starring in series, "Two and a Half Men", "The 70's Show", and others. More bio…
A short bio on Demi Moore
Demi Moore is an American actress, former songwriter, as well as a model. She had dropped out of high school to join the acting career in 1981. She had gained popularity for her work in Blame It on Rio 1984 and St. Elmo's Fire in 1985. When she had played her first film, she was established as a Hollywood star. More bio…
source: people