Ashton Kutcher revealed his Daughter Affection for Son Dimitri-'Sometimes she just hugs him so hard'!
Superman Dad!
Ashton Kutcher is doing his job taking care of both of his children. Although both parents, Austin and Mila Kunis have been private about their children Wyatt and Dimitri recently opened about them while appearing on On Air with Ryan Seacrest.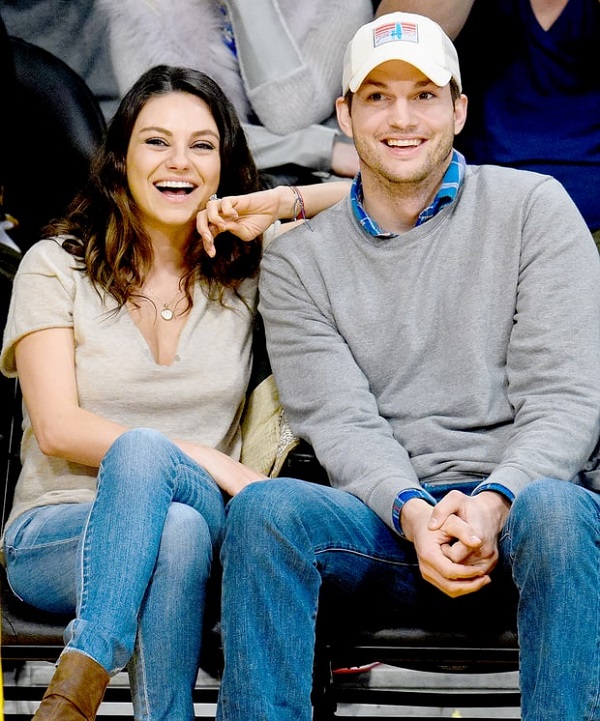 Ashton on Daughter and Son
Ashton being the notoriously private father, there has been some information about his children and it's cute and adorable, Kutcher shared his fatherly advice with the talk show host,
"Get one out of diapers before you have the second, because having two in diapers is a whole scenario, right? As soon as the first one gets out of diapers, go ahead and have the second one, that way they'll actually play with each other at one point. But to spread it out a little bit is good."
The Ranch star also revealed that his little girl's affection for her younger brother goes a tad overboard.
"Wyatt occasionally tries to murder the young one. Not on purpose, but she just hugs him so hard that she almost suffocates him sometimes, and doesn't even realize that that's happening."
Meanwhile, the former 'That 70s Show' star revealed he and his 33-year-old spouse initially planned to name their son Walt but had a sudden change of heart.
He recalled:
"We were set on Walt, like Walt Disney. No Walter–just Walt. But then it changed last minute.
Kutcher, who recently appeared as a celebrity guest on The Bachelorette with wife Mila Kunis, also took a moment to reflect on the couple's experience hosting the dating show's first group date of the season.
"We went on our own one-on-one, and just decided to have our one-on-one be on The Bachelorette."
Loyal fans of the series, the No Strings Attached actor shared that he and Kunis, 32, watched Nick Viall's season of The Bachelor and thought Rachel Lindsay was "so dope."
The former That 70's Show star gushed of the current Bachelorette star, "She's amazing, and we want to support Rachel's quest for love. Sounds really awful, but my wife was like, 'I want to go on the show!' I was like, 'Let's go as a one-on-one! Let's go, it's a date. Done.'" To no one's surprise, Kutcher said that Lindsay, 31, is "really, really nice" and "super cool."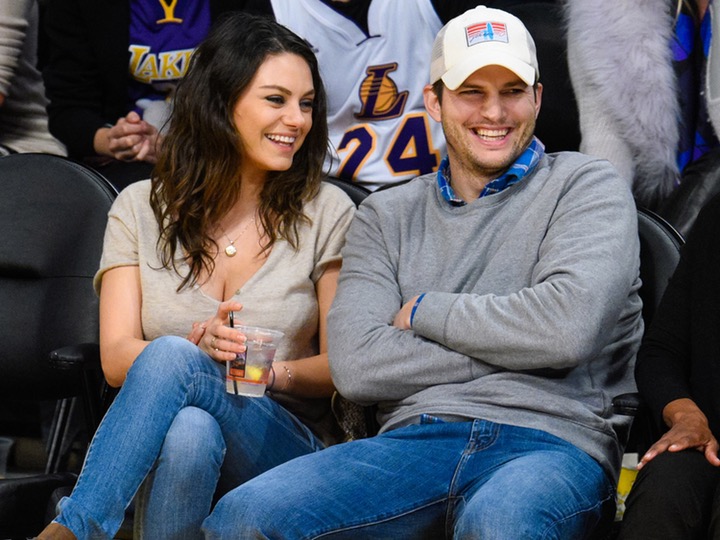 While it was only recently revealed that the Dallas-based attorney previously was in a relationship with Golden State Warriors player Kevin Durant, Kutcher confessed that he had the inside scoop before appearing on the show. He said,
"A buddy of mine, his roommate — his ex-roommate — used to date her in high school, so I got all the dirt on her before we went on there. So I knew all the dirt that came out later about her and K.D., like I had it all upfront, and she was like, 'Don't say anything, don't say anything.' I was like, 'I'm not saying nothing.'"
Check out- Ashton Kutcher and Mila Kunis Announce Their Divorce, Reason: Jealousy in their married life, career… 
Short Bio on Ashton Kutcher and Mila Kunis:
Iowa-born Ashton Kutcher was born as Christopher Ashton Kutcher on February 7, 1978. He possesses American nationality. The talented Ashton is a producer and an actor. Furthermore, he is also an entrepreneur and an investor. Previously, he also modeled in the initial stage of his career.
Presently, he is a prominent figure among the media for starring in the psychological thriller film, "The Butterfly Effect". He played the character of Evan Treborn in the film. Additionally, he is famous for starring in series, "Two and a Half Men", "The 70's Show", and others.- See more at…
Ukraine-born Mila Kunis was born as Milena Markovna "Mila" Kunis on August 14, 1983. She possesses American nationality. The beautiful and talented Mila is a popular actress and a voice artist. Gorgeous Mila is also a media personality. She is active in this field since 1994.
Presently, she is a prominent figure among the media for starring in the TV-series, "The '70s Show". She portrayed the role of Jackie Burkhart on that show. Additionally, she is also famous for starring in the romantic comedy film, "Friends with Benefits".- See more at…