Atlanta Hawks star John Collins wants Zion Williamson to join his team during the June 2019 NBA Draft!
Zion Williamson is a college basketball superstar from Duke University. He is expected to be the first overall draft pick this June and there are many teams which are eyeing to have Zion play for them.
ATLANTA HAWKS star John Collins talks about Zion Williamson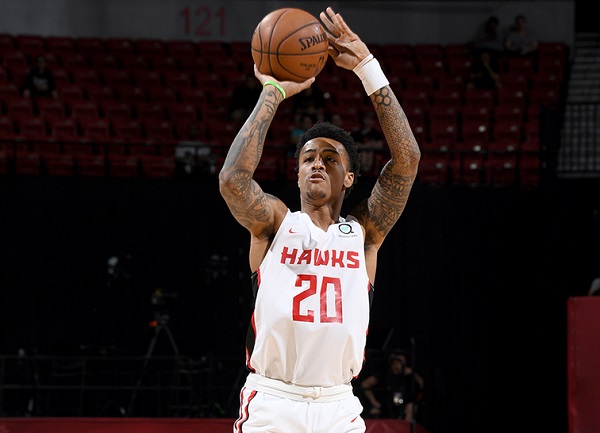 John Collins from the Atlanta Hawks team is also eagerly waiting for Zion to be chosen and be picked up by his team. His team has a 10% chance of getting the top pick and ate attempting to better their roster. John said:
"Yeah, we're in a good chance, I don't know the exact percentage but around 10 per-cent [at first pick]"

"Then we've got two first-rounders, two top-10s. We can maybe package it up and move it around to get a higher pick."

"We can do a lot of stuff, we can get some more young guys, more young talent. If we get the number one pick or the two pick, it could be a big summer for us."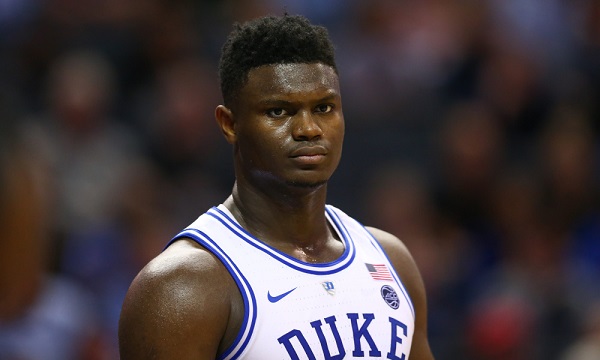 John feels that Zion fits his team. He said:
"I like Zion, I feel like we could use him a lot,"

"I feel like with the way Trae [Young] and I play, he fits right in being the super athlete that he is, he's unselfish he'll push the ball, pass, and then his athletic ability is incredible."

"It'll be a crazy matchup if we're on the same team, especially with Trae throwing him up all those passes.

"It'll be cool, I feel like he's number one for a reason."
Zion Williamson – birth and childhood
Zion, 18 was born on 6 July 2000 in Salisbury, North Carolina. His father was a football player while his mother was a sprinter. The family moved to Florence, South Carolina when Zion was 2. By his age 5, his parents had divorced and his mother remarried a former basketball player for Clemson. He has a younger brother called Noah who is 13 years younger to him.
Zion studied at Spartanburg High School and was ranked in the top 5 players in basketball. He got his school team three championships. Additionally, he was honored with the title South Carolina Mr. Basketball in his senior season. He was, McDonald's All-American and a runner-up for Mr. Basketball USA.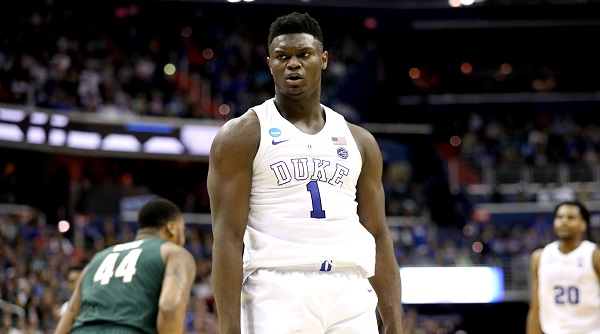 Zion Williamson and his college play and statistics in basketball
He was ACC player of the year in his freshman year with Duke University. Also, he was, named ACC rookie of the year. He has innumerable more honors and titles in basketball play. In February this year, he had a grade I knee sprain after a slip following a shoe problem. It was a Nike shoe and their share value fell drastically the day after this incident.
At the 2019 NCAA Tournament, the filming crew dedicated one camera called Zion-Cam only for filming Zion in play. He brought great scores for self and his team. His stats are so marvelous that he is now fit for the upcoming NBA Draft.
Also, read Who is Elaine Boeheim? Facts related to this ex-wife of University of Syracuse head coach of basketball Jim Boeheim!
Source: Wikipedia, daily express