Atlanta rapper 21 Savage arrested by the Immigration and Customs Enforcement for illegal stay in the USA!
Rapper 21 Savage is arrested by the Immigration and Customs Enforcement Department of the USA (ICE). The agency stated that he is in the USA illegally.
ICE arrests rapper 21 Savage
The Grammy award-winning rapper 21 Savage faced arrest on Sunday in Atlanta. The American department of Immigration and Customs Enforcement said that he has illegally overstayed his visa. ICE spokesperson Bryan Cox said that 21 Savage holds British citizenship and stated that the rapper whose real name is Shayaabin Abraham Joseph came to the USA in his teens. He entered the USA by legal means way back in the year 2005 in July when he was a minor. But after his one year US non-immigrant visa expired in July 2006, he never went back to his home country. He is thus an unlawful resident in the USA and ICE would plan to deport him after he is produced before the authorities concerned.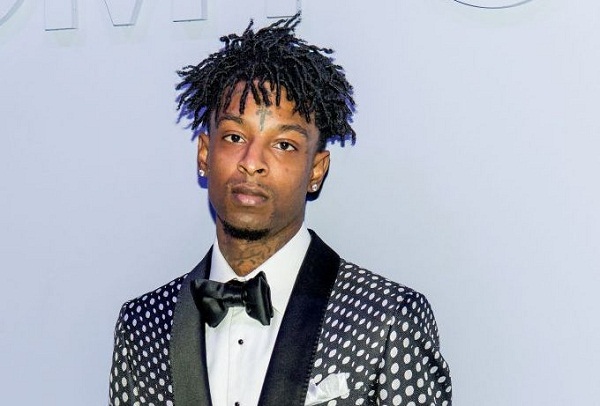 Reporter Mike Winne said:
"ICE spokesman Bryan Cox: "U.S. Immigration and Customs Enforcement (ICE) arrested unlawfully present United Kingdom national Sha Yaa Bin Abraham-Joseph AKA '21 Savage' during a targeted operation with federal and local law enforcement partners early Sunday in metro Atlanta."
The official statement of ICE
ICE released the following statement:
"Mr. Abraham-Joseph is presently in ICE custody in Georgia and has been placed into removal proceedings before the federal immigration courts,"
It continued:
"ICE will now await the outcome of his case before a federal immigration judge to determine future actions."
The police had also arrested the rapper in October 2014 on charges of a felony in Fulton County.
21 Savage and his attorney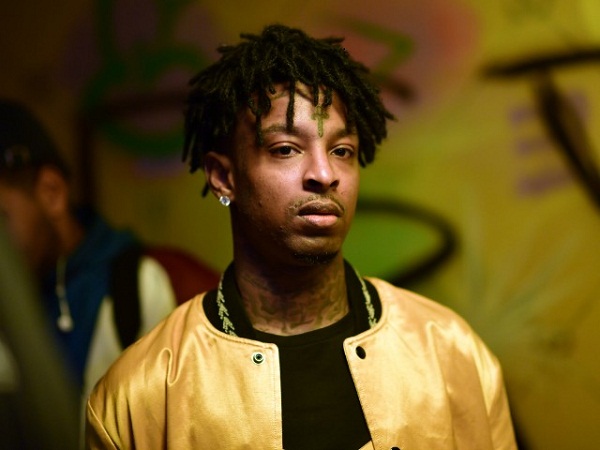 An attorney is looking into the rapper's case and trying to bail him out. The attorney said that his representatives are looking into their client's release. Dina LaPolt said:
"We are working diligently to get Mr. Abraham-Joseph out of detention while we work with the authorities to clear up any misunderstandings,"
The lawyer added:
"Mr. Abraham-Joseph is a role model to the young people in this country, especially in Atlanta, Georgia, and is actively working in the community leading programs to help underprivileged youths in financial literacy."
The shock of 21 Savage 's fans
He is a well-known name in the US in the music scene of Atlanta. Hence, 21 Savage' s arrest has utterly shocked his fans.  The talented musician had said that 21 in his name is the street gang number in Decatur with which he associates himself. His past was in East Atlanta's zone 6 which he mentions in his songs.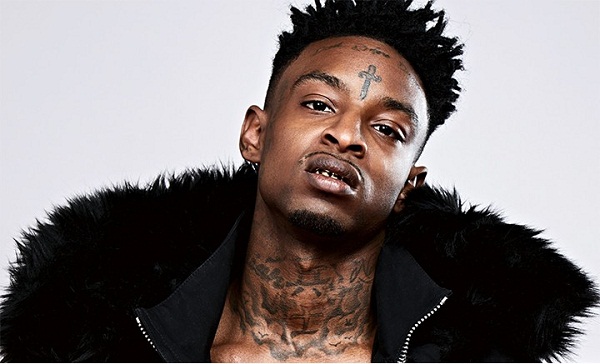 They took to Twitter and other social media platforms to express their solidarity for him.
Killer Mike tweeted:
"My sincere hope is to see this young man who has made a way for himself allowed to stay and continue to prosper and grow his legacy. Sincere prayers for him and his family and team. @21savage Should be allowed to remain in this country."
Also read RHOC's Gina Kirschenheiter switches off the comments on her Instagram after her arrest for DUI!
However, Nick Valencia from CNN tweeted:
"BREAKING- @ICEgov spokesman tells me @21savage was taken into custody by ICE. "His whole public persona is false. He actually came to the U.S. from the U.K. as a teen and overstayed his visa." MORE COMING."
There are some reports which state that he attended the middle and high school in Atlanta. Hence, it needs a deeper probe to see whether all these conflicts with the UK theory.
Source: CNN