Audiences has been running crazy for the lovable couple of Stine Gyldenbrand and her husband, Kasper Schmeichel! Learn more about the happy couple with their happy family!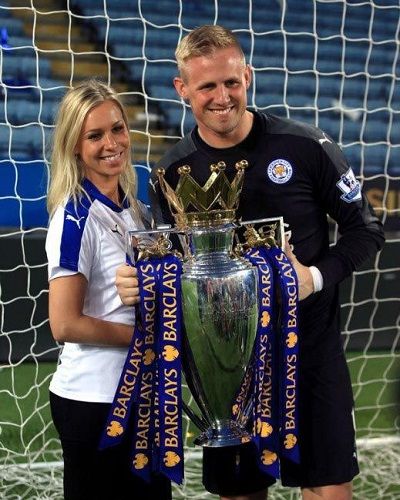 Stine Gyldenbrand seems to be very lucky as she has got the love of her life who is almost perfect for her. The coupling of Stine Gyldenbrand with the famous football player, Kasper Schmeichel.
Stine's husband is one of the fine football stars that the European country, Denmark has produced. Let us have some information about one of the most adorable couple and their family.
The adorable love story
Almost everyone finds the love story of the couple so adorable that they have been the center of attention and love regarding the couple goals. The couple had dated each other for a very long time supporting each other. Stine Gyldenbrand met the love her life when Kasper was about 17 years old in the year 2004.
They say it was love at first sight. Though both of them started their relationship from friendship, it didn't take long for them to turn themselves into lovers.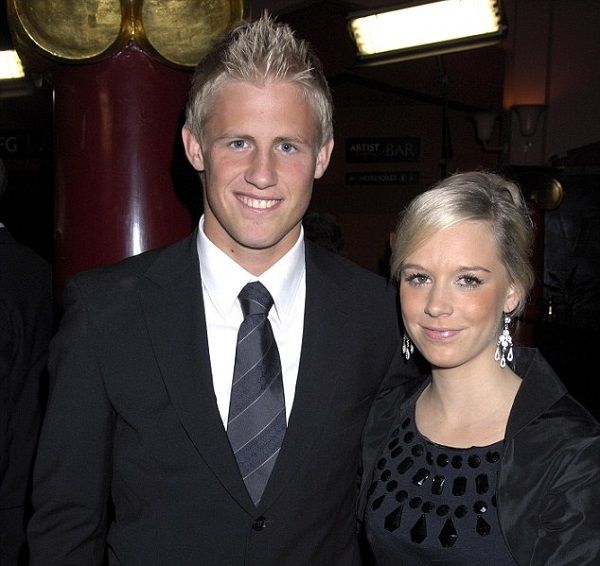 Also read: Anna Chlumsky nominated for Emmy's Outstanding Supporting Actress for the fifth time. She is one brave girl to have a military boyfriend. Know about their love story and marriage
The happy family with two children
The relationship of Stine Gyldenbrand with Kasper Schmeichel is a bit different. This is because the couple was blessed with their first child in the year 2010 without getting married. They were brave enough to face the criticism of the people of not getting married and having a child. Their first child was a son and the couple named him as Max Schmeichel.
Moreover, the couple again welcomed a new baby in the year 2012. Even this time, the couple had their second child without tying the knot. They welcomed their second baby girl named Isabella Schmeichel to their lives. Until now, They are blessed with two children and living a very happy married life.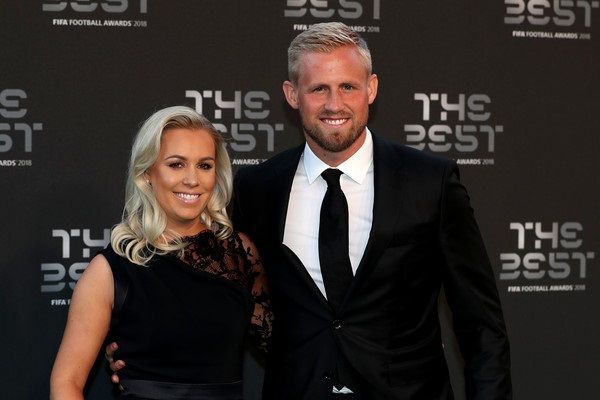 Their first child, Max Schmeichel loves to play football as well. He can be seen playing football in school as well as sometimes he is seen taking classes with his father and grandfather.
The married couple, Stine Gyldenbrand and Kasper Schmeichel
After the birth of their second child, the couple decided to get married.
The couple, Stine Gyldenbrand and Kasper Schmeichel married in the year 2015. They became legal partners for the life after tying a holy bond. They got engaged when Kasper Schmeichel was in his late twenties.
Stine Gyldenbrand has been one of those celebrities who is famous because of her relationship with the famously known footballer. Stine Gyldenbrand's husband has represented his country in the year 2018 World Cup. Stine was his longtime girlfriend who turned into wife in the month of June 2015. They tied the knot with each other at June 2015.
According to some source, Stine was reportedly almost twenty minutes late at their marriage event which was held at Egebaeksvang Church. On a special day, there was a creative espalier formed by their bridesmaids and groomsmen.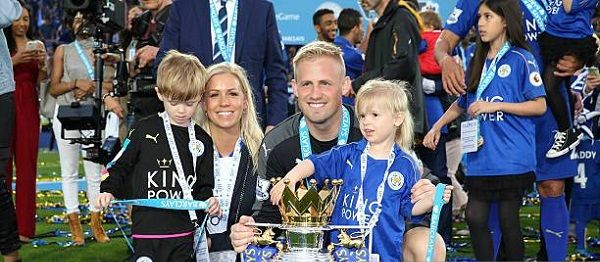 The ladies held up wooden stethoscopes while the couple walked under after exchanging vows at the altar to show the medical profession. On the other hand, guys held up footballs to show Kasper's profession.
To the surprise, the celebrity couple had 11 years of relationship with each other. During those eleven years, they seem to have shared a lot of memories. They even have visited many places together and traveling as well.
Also read: Justin Bieber confirms his wedding to Hailey Baldwin and says that he is a married man!
Gyldenbrand Schmeichel Foundation
The couple, Kasper and his wife run a charity organization named Gyldenbrand Schmeichel Foundation. This foundation has the objective of helping to curb maternal mortality in Africa. Moreover, Stine Gyldenbrand has also teamed up with fellow Danish footballer. The Danish footballer is William Kvist's wife Christine Vitved Kvist to found the Football Association Foundation.
The adorable couple has their hope that their efforts and dedication to charitable causes would encourage their children to do same when they are of age.
Short Bio on Kasper Schmeichel
Kasper Schmeichel is a Danish professional footballer. He plays as a goalkeeper for Premier League club Leicester City and the Denmark national team. He has played 17 games for the Denmark national under-21 team. More Bio…