Audrey McGraw makes her acting debut on dad Tim McGraw's song!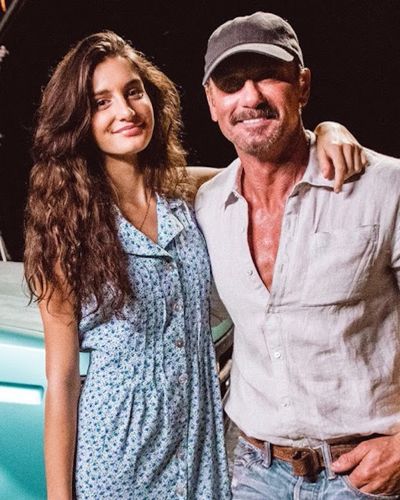 Audrey Caroline McGraw is the daughter of Country superstars Tim McGraw and Faith Hill
She made her acting debut at the age of 19
She appeared in her father Tim's new music video 7500 OBO
---
Audrey Caroline McGraw the daughter of Country superstars Tim McGraw and Faith Hill is the next superstar! Audrey made her acting debut in her father's latest music video on 13th August 2021.
The song she worked in is titled 7500 OBO and tells the story of a man who wants to sell his truck because he can't be around it without thinking of an ex-love.
The music video is from a perspective of a teenage girl who is played by Audrey.
This song happens to be from the 16th studio album by her father. The music video was directed by Alexa and Stephen Kinigopoulos. Her parents can't be more proud of her as she made her acting debut. In an interview, Tim said,
"This is sort of the first time that we've stuck Audrey out there in the middle of a video and you guys suggested it! But then when I kept reading the treatment … she was the only person I could think of."
He added,
"Typically, for the kids, we haven't really put them out there in these sort of situations. But the more Faith and I talked about it … and really started digging into it, [we realized] how much it made sense to us and our family and our beliefs, and how we want our daughters to be represented,"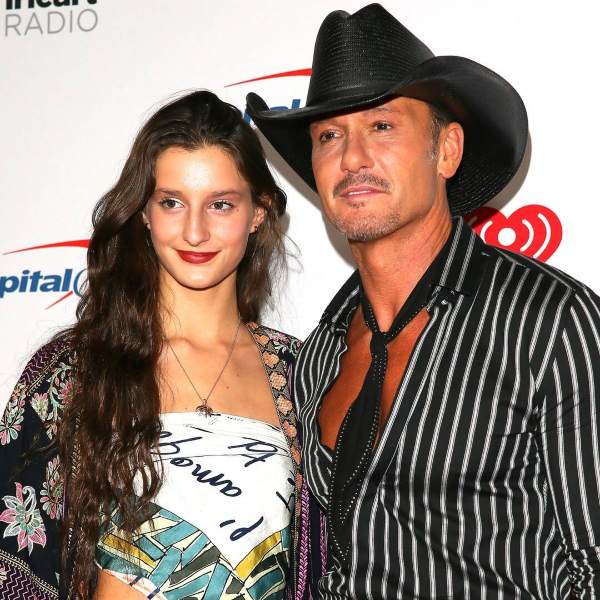 Also read Is Tim McGraw divorcing his wife of 17 years, Faith Hill?
What is the age of Audrey Caroline McGraw?
Audrey Caroline McGraw was born on 6th December 2001. She is the 19 years old daughter of Tim McGraw and Faith Hill. She has two siblings Gracie McGraw and Maggie Elizabeth McGraw. Also, she is the great-granddaughter of Frank Edwin McGraw, Sr., and Mable McKenna. Her aunt is Cari Velardo.
Audrey attended the Ensworth Red Gables Campus for her Lower and Middle school education. Her mother Faith is an American singer and record producer. Her albums are Take Me As I Am, It Matters to Me, Faith, Breathe, Cry, Fireflies, Joy to the World, and The Rest of Our Life. 
Likewise, her father is a country singer who has released 16 studio albums. Some of his albums are Tim McGraw, Not a Moment Too Soon, All I Want, Everywhere, A Place in the Sun, Set This Circus Down, Let It Go, and many more.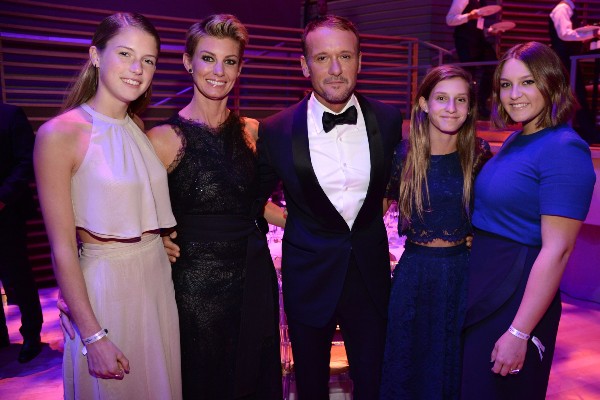 Also read What to know about Chris Tyrrell? 5 interesting facts of Chris Tyrrell!
Short bio on Tim McGraw
Tim McGraw is an American singer, songwriter, and actor. He is regarded as one of the super talented singers, who are a three-time Grammy Award winner. He is one of the producers who has produced an album for Jo Dee Messina. Read more bio…