Audrina Patridge goes on a beach getaway with daughter Kirra, 3 after getting a restraining order against Australian ex-husband Corey Bohan
Audrina Patridge, 34 has successfully obtained a temporary restraining order against ex-husband BMX rider Corey Bohan. After this personal victory, she and her daughter Kirra, 3 went for a vacation together. Corey's visitation rights have been withdrawn.
Audrina Patridge and daughter Kirra on a vacation
American TV personality Audrina Patridge was successful in getting a temporary restraining order against abusive ex-husband Australian BMX rider Corey Bohan. After this ordeal and some respite from it, she and her daughter with Corey, Kirra, 3 went for a much-needed vacation. The mother-daughter duo took off to a beach getaway and Audrina posted on her Instagram some wonderful pictures and videos of the trip on Saturday 20 July 2019.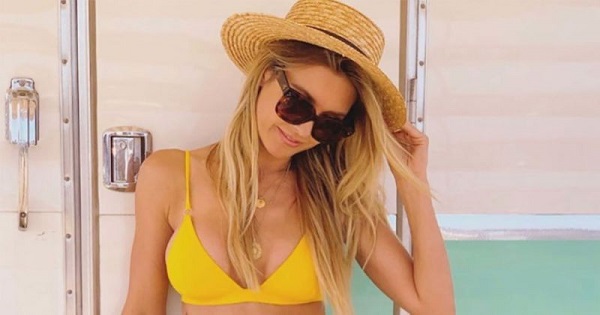 In one photo, Audrina is in a yellow bikini with a straw hat covering her head. There was also a picture of Kirra playing in the sand. Besides, Audrina also uploaded a video of Kirra dancing and saying hello to the camera. Audrina captioned this set of uploads:
"A little staycation getaway is always a nice reset,"

"We had the best time!"
Audrina Patridge and the restraining order against Corey Bohan
On Friday, 19 July 2019 Audrina accused Corey, 37 of domestic violence. She filed for an emergency motion on behalf of herself and her daughter Kirra. She requested a temporary restraining order against her ex-husband Corey.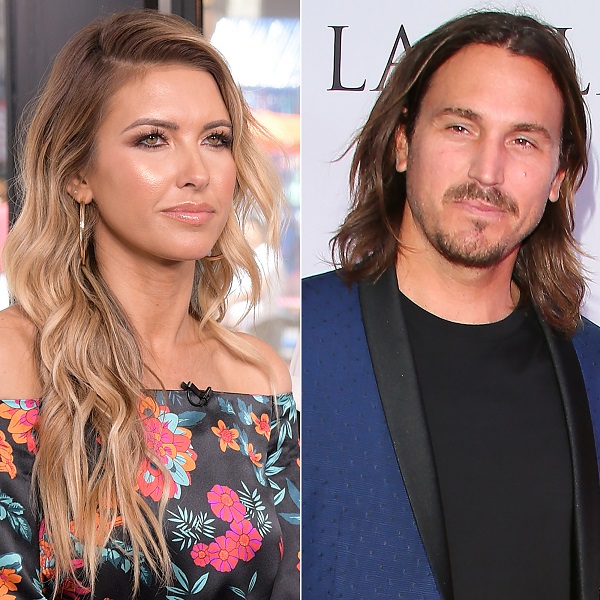 The Blast reported that the Court has granted her the restraining order on a temporary basis. The Court has ordered Corey to stay 100 yards away from Audrina and their daughter Kirra. He has been told to avoid specific locations such as his ex-wife's home and Kirra's school. Audrina had said in the documents that Corey has been abusing them since May 2019 to the present. She has now requested for full custody rights of their daughter. An investigator will look into all the allegations and report to the court on the next hearing scheduled for the end of this month.
Audrina Patridge and her relationship history
The reality TV star and actress was dating Justin Bobby Brescia from 2006. But it was a rocky relationship and they eventually split. In April 2011, she was briefly with polo player Nic Roldan. They together went for a vacation to Cozumel, Mexico. But in May the same year, they had called it quits.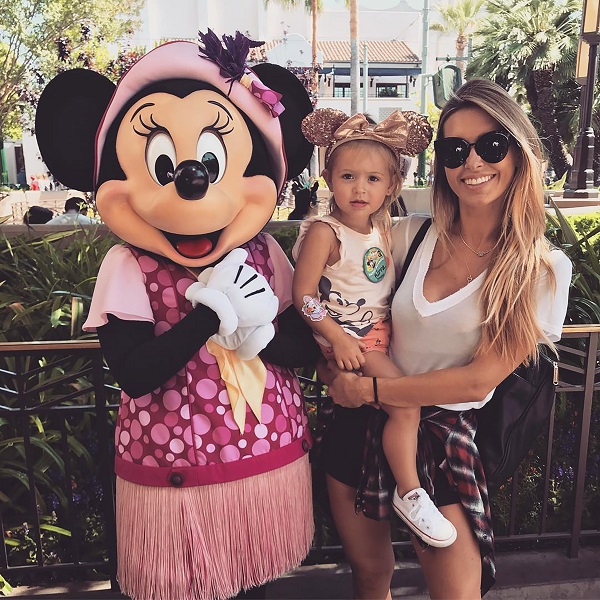 In November 2016, she wed BMX athlete from Australia Corey Bohan. They had started dating in 2008 but it was an on-off type of relationship. The couple has a daughter Kirra born on June 2016. But after 10 months of marriage, Audrina filed for divorce in September 2017. They had fights over whether Kirra should be on the show or not.
She started a relationship with one of her exes singer Ryan Cabrera. They were dating since April 2018 but Audrina labeled it a friendship. She said:
"We're just having fun. Nothing is forced. You know, great things happen when it's not forced and things are naturally just happening. And that's what it is. We just have the best time together."
By September, it was all over. Earlier in January 2010, the couple had dated for five months. Audrina then started dating the owner of a New-Orleans themed bar in LA, Matt Chase. This was from January to April 2019. She is now supposedly single.
Short Bio on Audrina Patridge
Audrina Patridge is an American television personality, television presenter, actress, and model. She is famous for her role in the MTV reality show The Hills. More Bio…
Source: PEOPLE, US Weekly, Seventeen magazine