Who is Austin Abrams? Know about his age, love life, relationship, net worth, social media, biography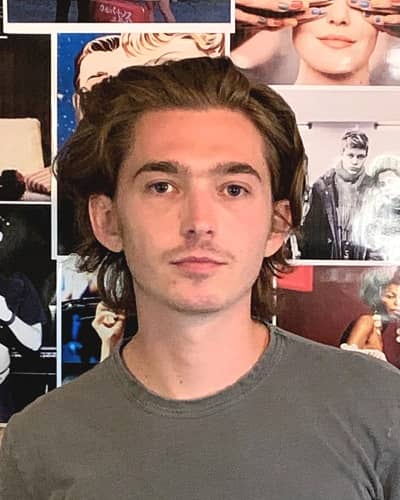 Austin Abrams is an American actor who played the role of Ron Anderson in The Walking Dead. 
His popular work includes Euphoria, Chemical Hearts, This Is Us, and Dash & Lily.
---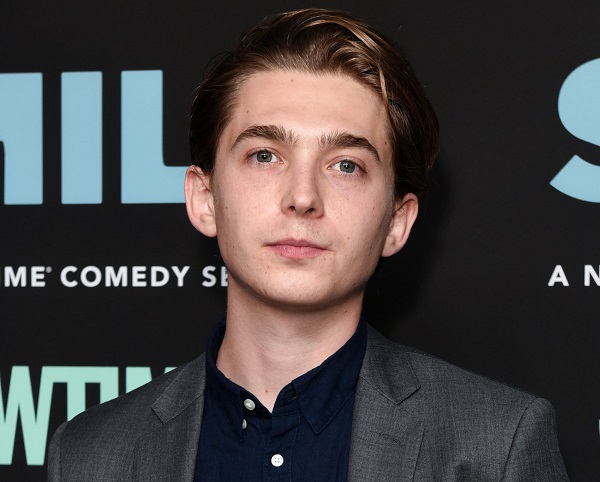 Austin is going to play the main role of Dash in Dash & Lily which wrapped filming in New York City in December 2019. It is a bittersweet escape into a pre-pandemic holiday wonderland.
What is the age of Austin Abrams?
Austin Abrams was born on 2nd September 1996 in Pennsylvania, USA. He is 24 years old at present. He is the son of doctors Bradley Abrams and Lori Abrams. Austin is of Russian Jewish descent.
Austin went to a public high school and his high school experience was similar to an average American teenager.
Also read Who is Lisa Loiacono? Know about her married life with Christopher Lloyd, married life, age difference, net worth, biography
Austin Abrams's love life and relationship
Even though it has been more than a decade since Austin Abrams was in the Hollywood industry, he has not dated anyone from the industry. He has not confirmed having a girlfriend yet.
Even though there is a lack of his real-life lover, he had great chemistry with his Chemical Hearts costar Lili Reinhart onscreen.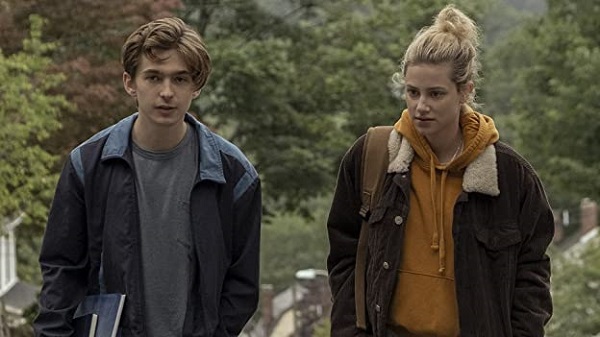 It is known that in his upcoming project Dash & Lily, he and his co-star Midori build a bond by overwriting each other notes, dares, and confessions in a shared notebook. They decided to keep a real-life notebook of their own to build their on-screen chemistry.
Austin is a private person when it comes to love life and relationship and chose to hide it from the media. He once said,
"I'm not very interested in showing people my life,"
Fans have been making speculations about his love life. Back in August 2020, a fan tweeted,
"austin abrams has a girlfriend. imagine how that post might've made her feel"
In Teen Vogue, Austin advised,
"Work on yourself as a person. If you love yourself, to have yourself a little bit figured out before you get into a relationship so that you can then love another person."
All this indicates that he is working on himself and might shed some light on his love life in the future.
How much is the net worth of Austin?
Austin Abrams has an estimated net worth of $500 thousand. He has appeared in films like Ticking Clock, Jewtopia, Gangster Squad, The Kings of Summer, Paper Towns, All Summers End, Brad's Status, Tragedy Girls, We Don't Belong Here, Dude, Puzzle, Scary Stories to Tell in the Dark, and Chemical Hearts.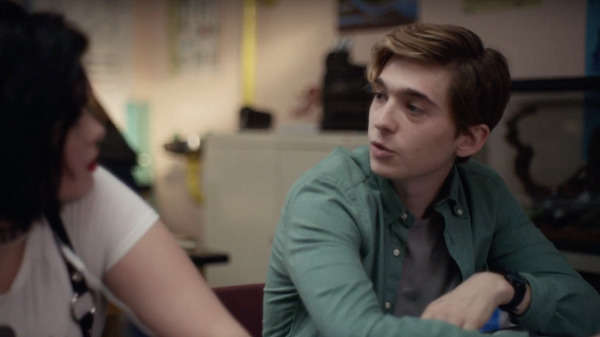 His TV series work includes The Inbetweeners, Shameless, Silicon Valley, The Walking Dead, SMILF, The Americans, Euphoria, This Is Us, and Dash & Lilly. 
He has appeared in TV shows like Hollywood First Look Features, IMDB on the Scene – Interviews, Talking Dead, Made in Hollywood, The Hollywood Fast Lane, and more.
Also read Cory Booker's gf Rosario Dawson's reaction after Cory Booker was re-elected as New Jersey's senator! Know about their relationship and net worth
Austin Abrams on social media?
Austin Abrams has worked on many popular projects and has gained several fans but he is not present on social media. He does not have Facebook, Instagram, Twitter, YouTube, and TikTok accounts.
Abrams has fan pages made on Instagram and Twitter with thousands of followers. Austin might join social media in the future but at present, he has kept his life private and away from the media.