Austin Butler Finally Credits his Ex Vanessa Hudgens for his Iconic Elvis Role!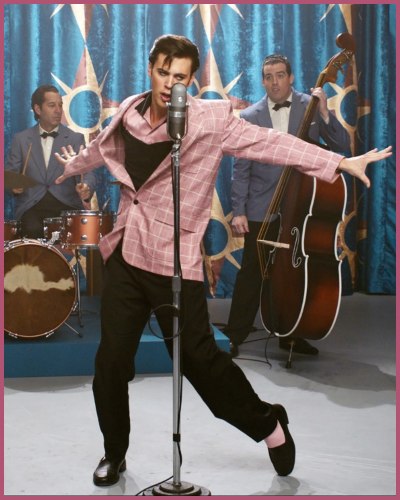 Austin Butler is finally crediting his ex-girlfriend Vanessa Hudgens for his role in the Elvis movie.
Previously Austin always used to refer to her as his unnamed friend.
Hudgens and Butler dated for nearly a decade and went separate ways in 2020.
---
Austin Butler reveals how Vanessa Hudgens manifested his role in Elvis
Austin Butler is finally opening up about how his ex-girlfriend Vanessa Hudgens helped him bag the role of Elvis Presley in this year's hit movie Elvis.
Butler finally credits Vanessa for his first-ever Oscar nomination.
The actor recently chatted with Los Angeles Times where he admitted that it was his former girlfriend who actually convinced him to audition for the famous role. Previously, he used to refer to his unnamed friend.
The 32-year-old explained,
"I was with my partner at the time,"

"We'd been together for so long and she had this sort of clairvoyant moment and so I really, I owe her a lot for believing in me."
Vanessa, 34, and Austin, 32, were together for nearly a decade and called off their relationship in 2020.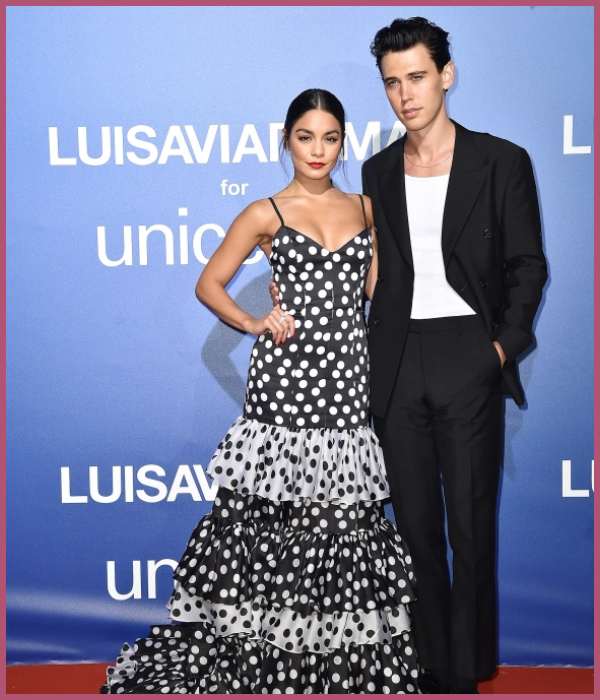 Before the couple parted ways, the Spring Breakers actress suddenly realized that Butler was born to play the role of Presley.
Hudgens said in a 2019 interview with Live with Kelly and Ryan,
"Last December, we were driving along and we were listening to Christmas music, and then an Elvis Presley Christmas song came on,"
The High School Musical star added,
"He had just dyed his hair dark. He's a natural blond, and I was looking at him and he was singing along and I was like, 'Babe, you need to play Elvis.'"
Also, Read Austin Butler Reveals He was Rushed to Hospital After Filming Elvis!
Vanessa joked about Austin's lingering Elvis accent
Butler retold the same story but in a bit different way. Last month on the Hollywood Reporter's Actors Roundtable, he said,
"The month before I heard that Baz [Luhrmann] was making the movie, I was going to look at Christmas lights with a friend, and there was an Elvis Christmas song on the radio and I was singing along, and my friend looked over at me and goes, 'You've got to play Elvis.' I said, 'Oh, that's such a long shot,'"
The Carrie Diaries star added,
 "A couple of weeks later, I was playing the piano. I never really sang for any of my friends or anything. That same friend was there and I was playing the piano.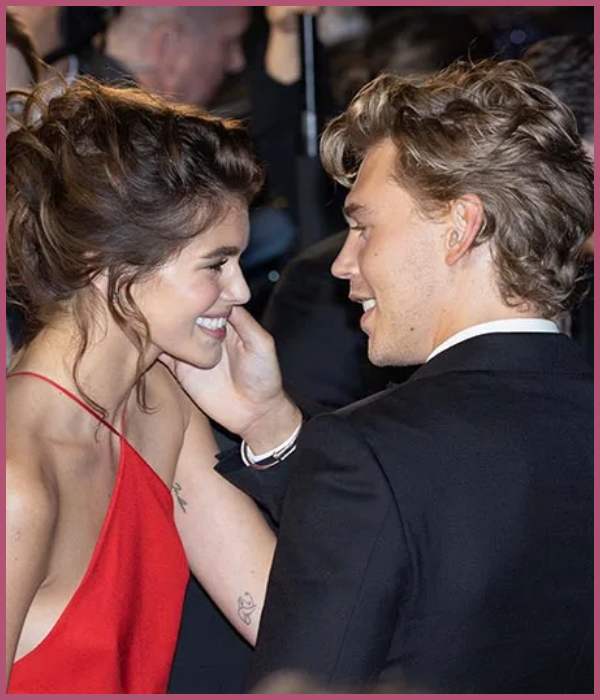 She said, 'I'm serious. You gotta figure out how you can get the rights to a script.' Then my agent called and said, 'So, Baz Luhrmann is making an Elvis film.'"
Hudgens later joked about Butler's Elvis accent which has stayed with him ever since doing the movie after his Golden Globes speech.
The Times also questioned Butler if he has any advice to offer to Jacob Elordi who will be portraying the King of rock & Roll in the upcoming biopic Priscilla. Interestingly, Jacob dated Butler's present girlfriend Kaia Gerber for over a year.
Talking about the advice, Austin said,
"No, I haven't,"

"I've met him before, but we haven't spoken about that at all…I wish him all the best."
Also, Read Kaia Gerber and Austin Butler PDA During the 2022 Cannes Film Festival