Australian coach Wayne Bennett-his weird handshake, career, childhood, and married life!
Wayne Bennett is an Australian professional rugby League coach. He is the head of the coaching of the South Sydney Rabbitohs. He is known for his ridiculously weird handshake.
Wayne Bennett and his handshake
The Australian coach of rugby is well-known for his strange handshake. Rabbitohs star Adam Reynolds had appeared on Triple M and the interviewer Emma Lawrence asked him on it. He said:
"A couple of the boys got a rude shock when he first turned up,"

"He shakes your hand at the start of the week and then a couple of the boys went to shake it again and he sort of left them hanging.

"Damien Cook is probably the best one, he tries to get him all the time but he's pretty smart Wayne and always on to it."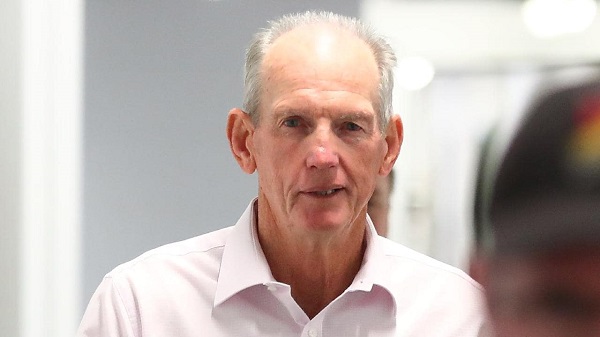 Wayne Bennett and his career in playing and coaching
Wayne started to play football in 1970. He played for various teams and represented Queensland 9 times between 1971 and 1973. Bob Bax was his coach and he had a profound impact on the training which Wayne provides now to his student players. He played tour matches in New Zealand for Australia. Besides this, he also played for Huddersfield in England.
He began coaching in 1976 in Ipswich. Wayne then moved to Brisbane Rugby League Premiership and took some break from coaching. He resumed back in 1983 and joined as coach of Souths Acacia Ridge under 16s and additionally was the coach of the Queensland Police Academy under 18s team.
In 1986, Wayne was the coach of the Queensland State of Origin team. The next year, he moved south and joined NSRL's Winfield Cup Premiership. He was also co-coach of Canberra Raiders. He took the team to wins.
Wayne then became coach of Brisbane Broncos. He was the first coach when the team was founded in 1988. He was a tough coach and made some difficult and unpopular decisions. Wayne had sacked Wally Lewis as club captain in 1990. He has been a coach for several Australian football teams after that.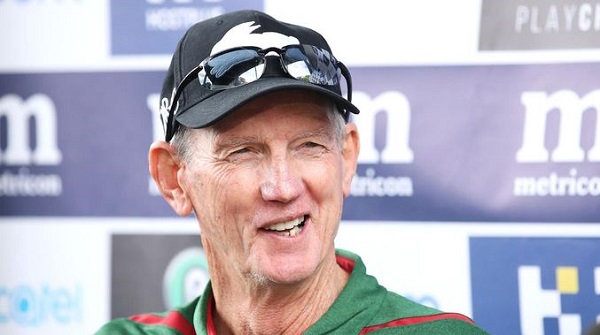 Wayne Bennett's return to Brisbane Broncos and his sacking
Wayne left Brisbane Broncos in 2008 but rejoined in 2015. But in December 2018, he was sacked after he had a bitter fight with the team officials. He said that he was happy and has left things at that with the management of Brisbane Broncos. In 2019, he has joined as coach of South Sydney Rabbitohs.
Wayne Bennett and his early life and childhood
Wanye was born on 1 January 1950 in Allora, Queensland. His father was an alcoholic and deserted the family when Wayne was 11. Wayne began work early in his life. He grew up in Warwick and has two sisters Gretta and Michelle and two brothers Robert and Dwight.
He worked as a police cop when he was 15.
Also, read Louise Redknapp talks about her only off Sundays going in watching her children play rugby since her ex-husband Jamie is away on work!
Wayne Bennett and his personal life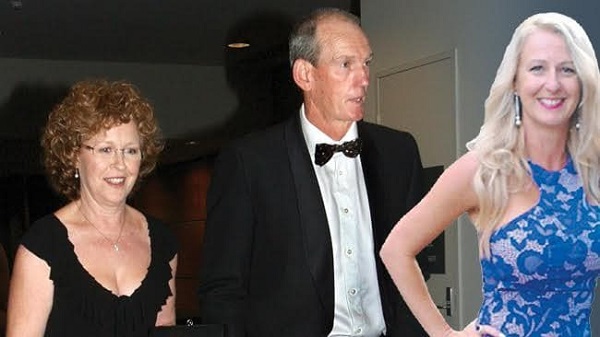 Wayne was married to Trish and has three children with her-Elizabeth, Justin, and Katherine. Two of these children are disabled. Elizabeth's husband is Ben Ikin who is a Fox Sports commentator and a former Queensland State of Origin player. The couple was married for 42 years but in 2016, he divorced his wife and started dating a blonde called Dale Tynan Cage, 53. She is a buxom secretary whom he met when he was working as a coach in Newcastle.
Dale moved to Queensland to be with Wayne, 69. They are now together.
Source: Wikipedia, Triple M