Australian cricketer Merv Hughes urges men to seriously start thinking about the health of the women in their life!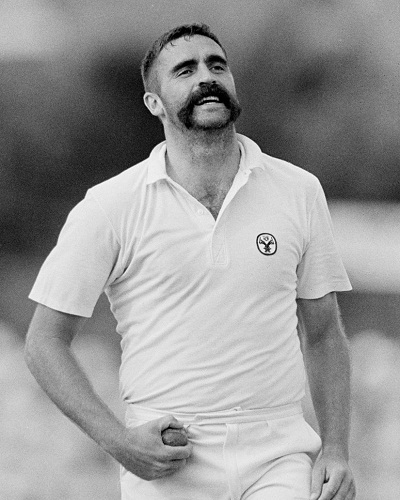 Australian cricket legend Merv Hughes has done a marvelous job on the pitch.
Now, he is using his fame and influence to make aware and encourage older Australians to begin taking their and women's health seriously.
---
Merv Hughes' new role
Merv Hughes is appointed as the first male ambassador of Priceline's Misterhood for Sisterhood fundraiser. He has to raise $ 1 million for the Priceline's Sisterhood Foundation. Merv stated that men from Australia need to start paying more attention to women's health issues.
Referring to women's health, in particular, Merv said:
"We just don't want to know, do we?"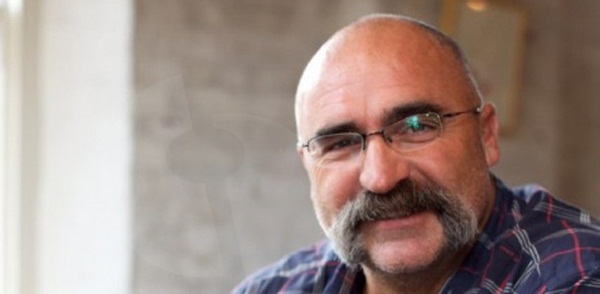 He added:
"It's as simple as that. I suppose over the years I've been involved with Andrology Australia, which is men's health, and you see all the problems that men, especially over 40 have. And you think if men over 40 are having problems, women over 40 are having problems, too."
Merv and his interview Starts at 60
'Starts at 60' is an online community for people over the age of 60. Merv told the reporters that he has been extremely lucky when it comes to the health of the women who are in his life. But he added that that still did not stop him from worrying about them.
Talking about his daughter, Merv said:
"You see the issues my daughter has been through. While there's been no health problems, there's certainly been other issues and you work through those,"
He continued:
"A lot of blokes just want to stick their head in the sand and not know about it. Obviously the more you know, the more supportive you can be."
Merv has been trying to make other men aware that the health of the women in their life is equally important and instead of ignoring it, the men need to start seriously looking at it and helping these women in it.
Merv pointed out rather candidly:
"When women get sick, the blokes sort of leave them alone, When we get sick, as blokes, we want our women to run around and get us chicken soup and make sure everything's done, but when they get sick we just think, 'well, you can handle it."
You may like to read:
Ruth Strauss, the wife of former England cricket team Captain Andrew Strauss dies at age 46 due to rare lung cancer!
Are Mollie King and English cricketer Stuart Broad truly dating?
Business tycoon Richard Northcott's wife is having extramarital affair with the cricket commentator Mark Nicholas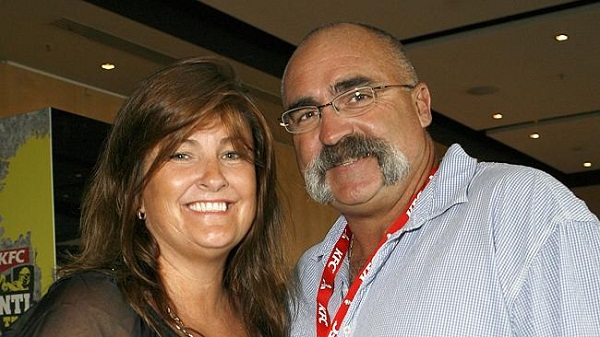 Merv further said:
"The women in our lives encourage us to see a doctor to just find out what's wrong. If they're going to encourage us, certainly, we should give a little bit back."
Merv started that he listens to the women in his life and that itself helps many cases.
He said:
"I think it's just listening, Listening to the concerns they have and being supportive. Trying to help out with suggestions about what can be done, encourage your wife to see a doctor. They encourage us to see a doctor and let's face it – women don't need too much encouraging. They get off their backsides. If there's something wrong, they get it checked."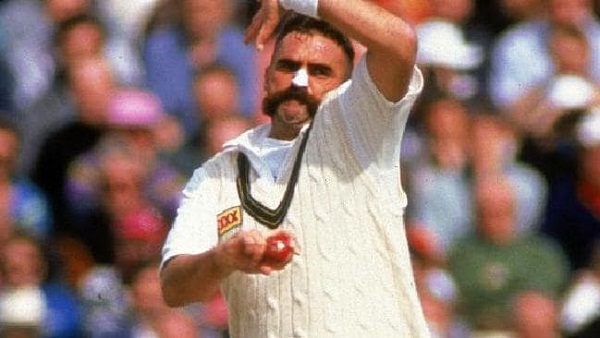 Merv said:
"I've always said that men should take a leaf out of a woman's book, If you've got a problem, get yourself to the doctor and get it checked out. That's something we can take from women and we can get a lot back by just supporting them."
He feels that health problems need to be nipped in the bud before they take large and unmanageable forms. He said:
"Don't let a little issue become a big issue. A lot of people, if it's not a cut and you can't see the problem, it's not a problem. There's so many inner-issues we have and mental health, Be prepared to go to your GP and have a chat and just make sure things are fine. If you're getting asked 20 times a week if you're okay, I'm tipping you're not."