Australian fitness trainer Kayla Itsines and her no-equipment workout!
Australian fitness trainer Kayla Itsines is popular for her intense and anyplace workouts. She often posts videos of the workouts on her Instagram for her 12.1 million followers. Recently, she uploaded a video of herself doing the exercises which ended no equipment and would be beneficial for body fitness and health.
Kayla Itsines and her Instagram video
On Saturday 1 February 2020, Kayla uploaded a video on her Instagram which her fans could do "anytime, anywhere," and requires only 30 minutes for completion. She herself demonstrated the exercises standing under the sun on a green lawn wearing a black sports bra, matching shorts, white sneakers, and an Apple Watch.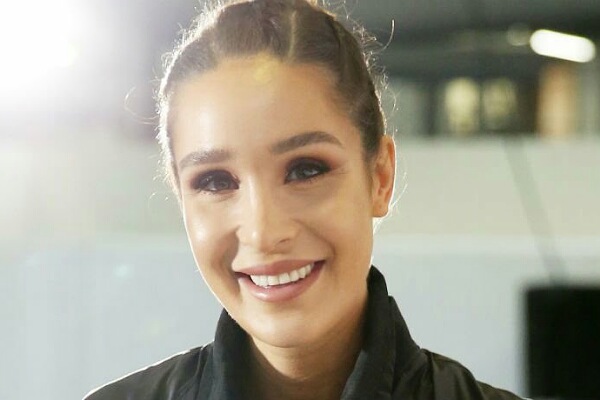 About the two-circuit intense fitness regime
The workout was in two circuits and each circuit was to be repeated twice. The first circuit started with a set of ten push-ups followed by a set of burpees. She went from a plank position to a squat and jumped in the air and then returned to her original position. After this was a set of jumping lunges and in the end were a set of 50 mountain climbers. This whole circuit can be repeated as many times as possible over a span of 7 minutes.
The second circuit commenced with split squats and later outward snap jumps. She went into the plank position and spread her legs apart and brought them together again. This was followed by rebound lunges, in which she lunged her one leg backward before lunging it in front of her.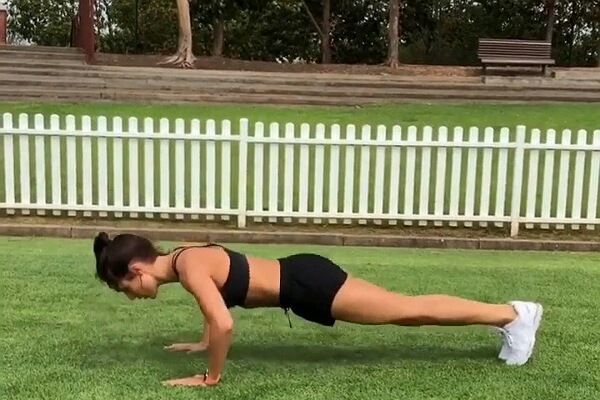 After this finally there was a set of 10 tuck jumps. For this, she jumped high in the air and bringing her knees up towards her chest. Like the first, the second circuit should also be done as many times as possible within seven minutes.
The reactions of her fans
Kayla's Instagram fans liked her new workout for them and the video had more than 300,000 views. It also garnered more than 18000 likes within 7 hours of upload. One fan commented:
"Love this workout thank you! No gym required, fantastic!!!"
A second fan wrote:
"Super! Today I will include this in my training,"
A third follower remarked:
"Just did this! Great workout!"
While a fourth said:
"I'm sweating just looking at this workout,"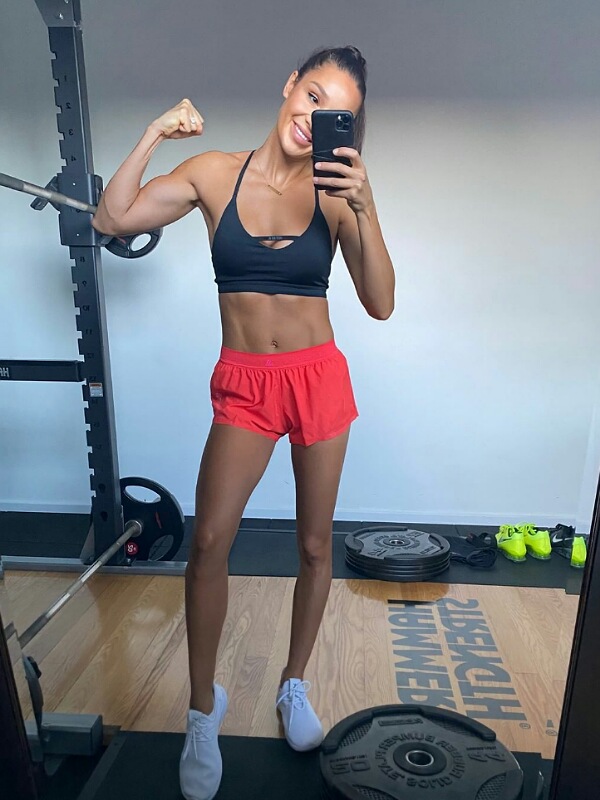 About Kayla Itsines
Kayla is 28 and of Greek ethnicity. She s also an author and an entrepreneur. She used to play basketball in her childhood and had an interest in exercise and gym. Kayla  liked the workouts and let go of her initial plans to become a beauty therapist.
Her first work was at a women's gym in Adelaide. She started concentrating on workouts without equipments and realized that her students loved it. Soon she took to online teaching through social media. She wrote ebooks on fitness which are selling well.
In 2015, she also took to doing tours globally to raise awareness on fitness and train people into doing it. She has, a boyfriend named Tobi Pearce with whom she is living since 2012. They did an engagement in April 2018 and in May 2019 she gave birth to a daughter.
Short bio on Kayla Itsines
Kayla Itsines is a famous Australian personal trainer, an author and is also one of the 30 influential people on social media according to Time in March 2016. In addition, she has launched ebooks titled Bikini Body Guides and workout app, Sweat with Kayla. More bio… 
Source: Inquisitr, Wikipedia