Australian Instagram star Riley Dashwood and her wonderful recreations of the looks of celebrities with household objects and food!
Riley Dashwood is an Australian child and an Instagram star. She uploads on her Instagram pictures of her recreations of celebrity outfits which she makes using only household food and other items. She states that it is a family affair.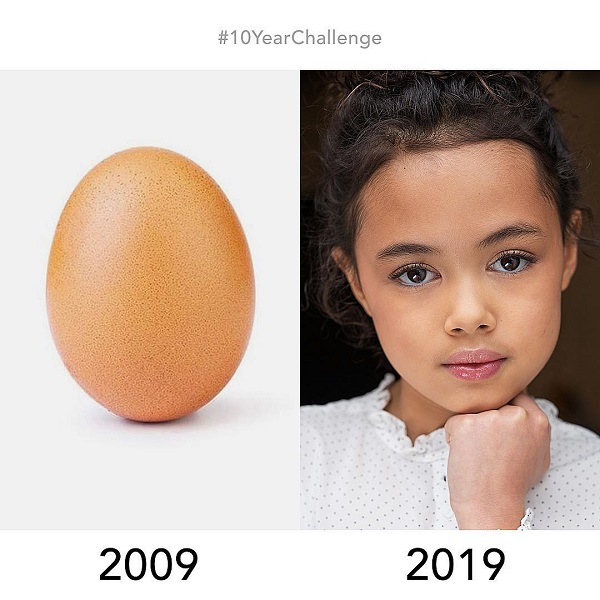 Riley Dashwood – the Instagram star
Riley Dashwood is just a 9-year-old star from Australia. She dresses, herself up as various, celebrities and uploads those pictures in her Instagram. She has garnered over 97k followers through these posts. Riley utilizes only household articles such as vegetables and the like to recreate the celebrity look.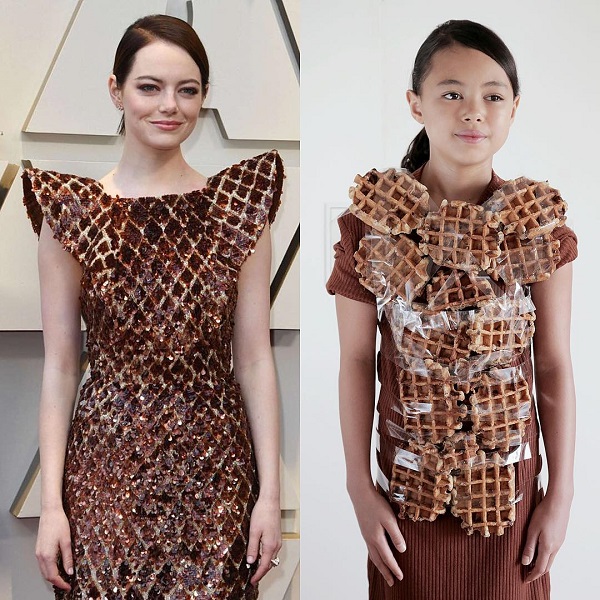 The various celebrity looks of Riley Dashwood
Riley has recreated looks if Kim Kardashian, Beyonce, Emma Stone, Nicki Minaj, Rihanna, Miley Cyrus and more. For the recreation of Kim Kardashian, she used tinfoil to make a dress which resembles the one Kim wore at the 2016 Met Gala.
To make herself look like Beyonce when the singer was pregnant in the year 2011, Riley put on a red dress and held an orange balloon in front of her body. For the look of Nicki Minaj, the pre-teen used lettuce, cauliflower, and broccoli to make it appear like the green and white wig of Nicki.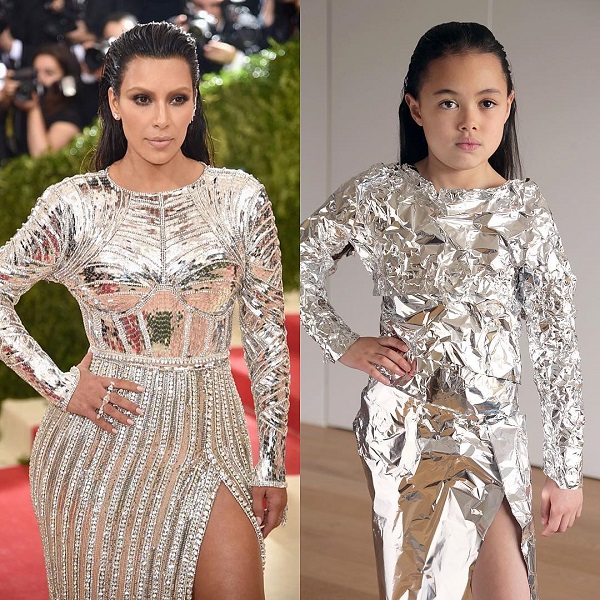 For the look of Emma Stone, Riley used waffles to make her outfit look like that of the Louis Vuitton dress of Emma which she wore at the Oscars 2019.
She used bread and other food to create the red and brown tracksuit dress of Zendaya which she wore at New York Fashion Week for the Michael Kors show. She used a saucepan and foil to copy Rihanna's look. For Miley Cyrus Grammys look, she used her dad's jacket and curled her hair on one side.
She used a cheese grater for Joy Villa look. For Ashanti's Bet sward look,  she used a cardboard box and felt-tip pen. She used a roll of toilet tissue paper for Sabrina Carpenter's 2018 VMAs dress.
For each of these transformations, Riley spends 15-45 minutes.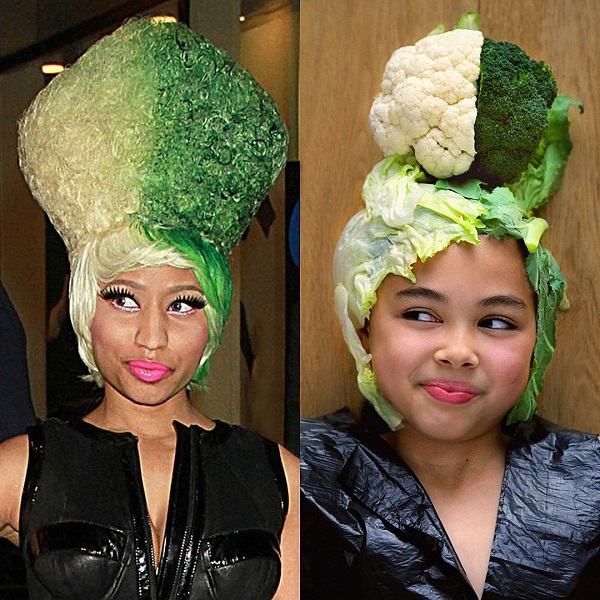 Riley Dashwood – The family affair
Riley Dashwood disclosed to Bored Panda that her father and mother help her in designing and making the outfits every weekend. She said:
"It's a family project we thought it would be funny to do together,"
She added:
"We started doing images on Instagram last year… We do one each weekend and it takes us somewhere between 15 to 45 minutes." 
The family use tinfoil, vegetables, pasta, cheese graters, and also thrash bags to add that something extra to the look and give it a resemblance that of the celebrity. Her posts get thousands of likes on her social media platform. Some of these posts are extremely hilarious like the one of recreation of Nicki Minaj. For the recreation of the look of fitness influencer Julian Daigre, Riley had used buns to make them appear like his toned abs.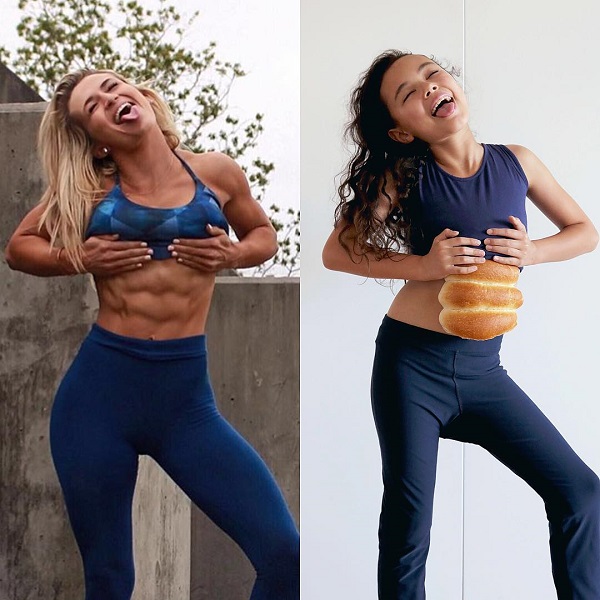 One of the social media users commented:
"I love these!"
Another if her fans wrote:
"Nailed it."
It is great creativity of the family of this little star! But more worthy is also Riley's expressions when she is posing for the camera! She has got a lot of positive reviews and appreciation on social media. This is what keeps her going!
Read the other intriguing stories of this week-Three of the four children of Danish billionaire Anders Holch Povlsen killed in 2019 Sri Lanka Easter bombings!
The disturbing trend of selling virginity! Jasmin, a Brit sells her virginity for £1 million to a Hollywood actor!
Source: the independent UK, The Sun