Australian tennis player, Nick Kyrgios introduces a new mystery girlfriend, Chiara Passari on his Instagram!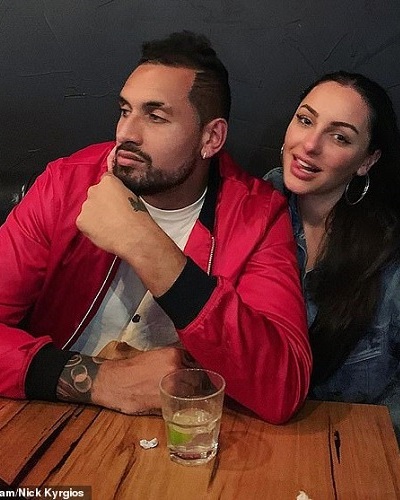 Australian tennis player, Nick Kyrgios has moved on after his split from his previous girlfriend, Russian tennis player Anna Kalinskaya.
He now has a new girlfriend whom he showed proudly on his Instagram for his fans.
---
Nick Kyrgios and his new girlfriend
Australian tennis player, Nick Kyrgios who is now 25 posted a series of photos on his Instagram. But he was not alone in the photos. There was a raven-haired beauty in the pics. It was his new girlfriend.
Nick captioned the photos:
'Happiness is found,'
In one of the photos, the two are out in Canberra for a drink. He also tagged the post to this new girlfriend, Chiara Passari. Other than that, there is no more information available on this rumored new girlfriend of bad boy Nick.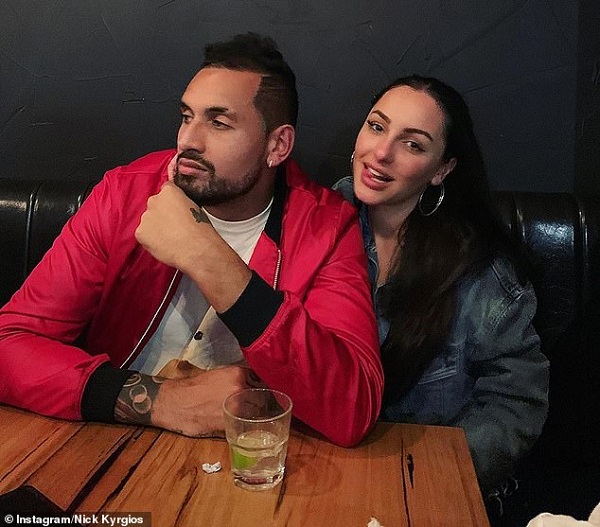 He also wrote:
"ride by our side."
The couple's relationship
Nick has not cleared the air during his first meeting with Chiara. How the two met and began dating is still unclear.
Recently, Nick did a Fortnite video game live stream which went on for four hours. He spoke about how he slept with some of his fans in the last few days.
The tennis player is now in self-isolation in Canberra. He had to stay put there due to the coronavirus pandemic which has created havoc in the world. The tours were canceled and he could not travel out due to the pandemic and no flights.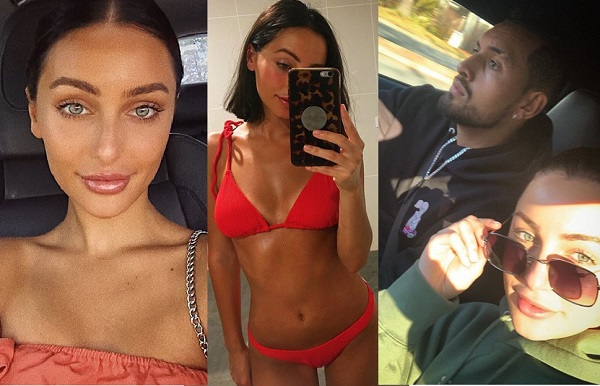 But he is doing his training. Additionally, Nick is enjoying the free time at hand by playing video games. He also often hangs out with friends. Currently, he is in world position no. 40 in world tennis.
Nick and his relationship with Anna Kalinskaya
The exact details of the relationship of Nick with his ex-girlfriend Anna Kalinskaya are not very clear. But in August 2019, Nick was spotted cheering Russian tennis player Anna Kalinskaya at the Citi Open Washington. Later, they were together but in March 2020, they had split.
Anna told over an Instagram Live session:
"No I don't! We broke up. We aren't friends. I understand you are his fans and it's cool but I'm not going to talk about him. I have some respect for me as well, please. Thanks,"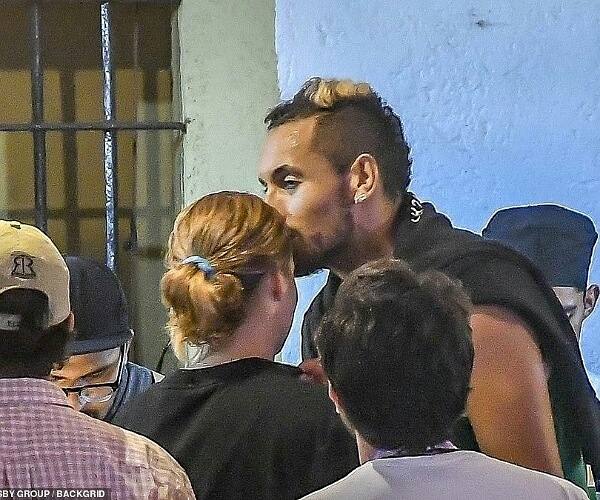 She was responding to a question from a fan about an update on her relationship with Nick.
Last month, Anna told that there was no bitterness or bad blood between the two during and after the split. On an earlier occasion, she had called him a bad person.
This she had called him in a cryptic message on her Instagram which read:
'you're not a bad boy, you're simply a bad person'
Her followers believed that the message was meant for Nick. Later, Anna deleted the post and said that people were misinterpreting her message. Anna is in position no. 115 in world tennis now.
Before Anna, Nick was dating Croatian-Australian tennis ace Ajla Tomljanović for nearly two years. The couple broke up in 2017. Ajla is now dating Matteo Berrettini.