Australian tennis player Nick Kyrgios has split from his Russian girlfriend, tennis player Anna Kalinskaya!
The two, Australian professional tennis player Nick Kyrgios and Russian tennis player Anna Kalinskaya were a couple. But now the two have split and Anna iz single again. She gave this information to her fans during an interactive session on Instagram.
Nick Kyrgios and Anna Kalinskaya have split
People knew that the Australian tennis player Nick Kyrgios is in a romantic relationship with Moscow sportswoman Anna Kalinskaya. But now Anna has confirmed that the two have separated. She was talking with her fans in an interactive session on Instagram. One of her loyal friends wanted her to throw light on her current relationship with Nick Kyrgios.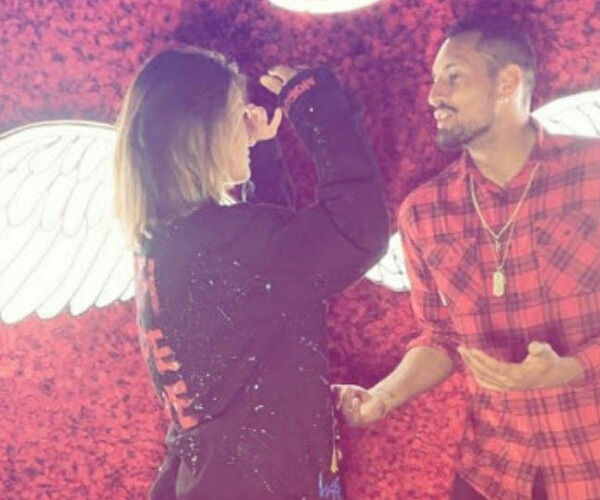 And Anna answered:
"We aren't friends."
She mentioned that they broke. She wanted her fans to respect her privacy. Her answers to the question were lukewarm in nature. When asked whether she is dating Nick, Anna replied:
"No I don't! We broke up. We aren't friends. I understand you are his fans and it's cool but I'm not going to talk about him. I have some respect for me as well, please. Thanks," 
The relationship timeline of Nick and Anna
It appears that the couple was dating in 2019 as well. Because Nick was cheering for Anna at 2019 Citi Open held in Washington, the USA. And rumors of their romance started circulating in the earlier part of this year. And by the time the month of March started it was more or less confirmed that the two were dating each other. The two were spotted at a basketball match of the LA Lakers team which took place at the Staples Center.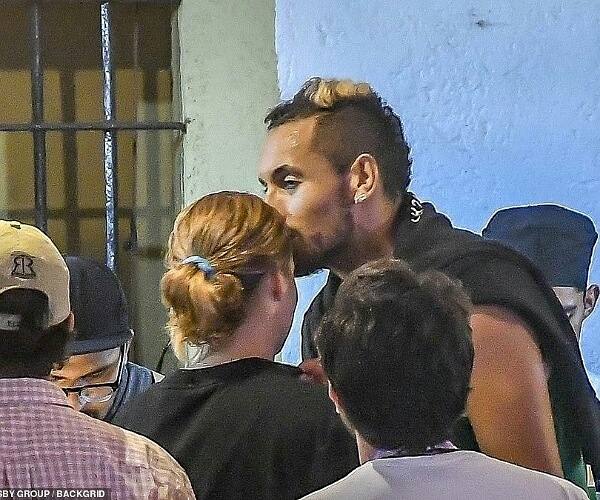 But their romance was short-lived and now the couple has gone their separate ways.
Click the link ahead to get details on Splitsville! Caterina Scorsone splits from her husband of 10 years Rob Giles!
Careers of Anna and Nick
Anna is now on position number 95 in the world in tennis. She was born on 2 December 1998 in Moscow, Russia and is aged 21 now. She began to play tennis at her age of five. Anna won the girls' doubles match at Australian Open (w/Mihalikova) in 2016. Her first major win was at US Open last year. She progressed to round two. She defeated Sloane Stephens, former champion in the opening round of Flushing Meadows major.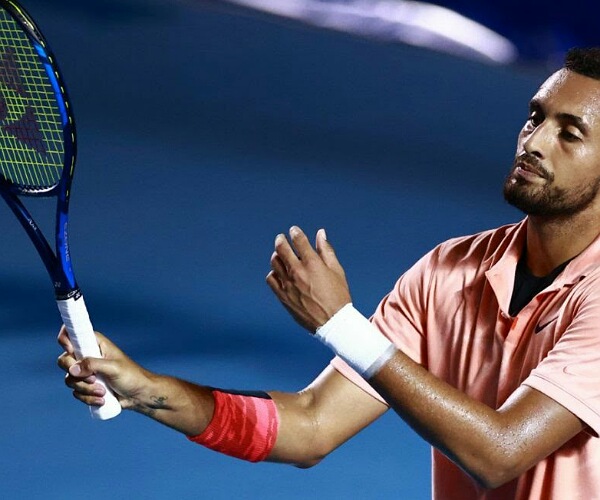 On the other hand, for Nick, his major win was when he defeated Rafael Nadal in 2014 at Wimbledon. He is the first male newcomer to reach the Wimbledon quarter-finals after Florian Mayer in 2004. He was fined several times in his career for unsportsmanlike conduct.
Nick endorses a number of brands. In 2020, he started the season in a phenomenal way with some match wins at ATP Cup. Later, he reached the fourth round of Australian Open. But February saw him injured at the wrist and could not play. Therefore, the Aussie could not defend his ATP 500 title on the Mexican court.
Click the link ahead to get more information on Serbian tennis player Novak Djokovic enjoys a romantic beach break with wife Jelena Djokovic after his Wimbledon win 2019!
Source: Essentially Sports