The Australian Vlogger Alex Hirschi married to Nik Hirschi. Alex to buy Koenigsegg Agera RS for the luxury drive for its power!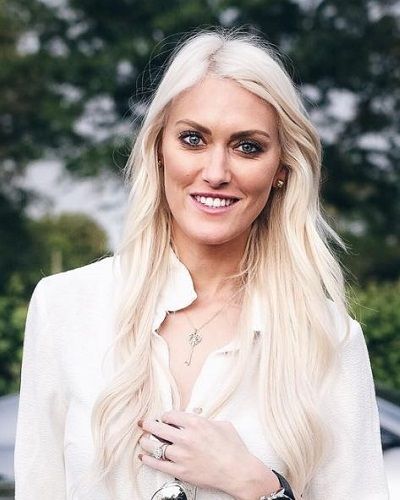 The Australian vlogger Alex Hirschi aka Supercar Blondie thinks car much more than just a mode of transportation. One of her latest videos uploaded in her social media handle, Instagram is as follows:
She said,
"I moved to Dubai 10 years ago as an automotive journalist. I used to cover track events for my radio show, and one day, as a thank you gesture, Bentley called me asked me whether I would like to test drive the Flying Spur. I was in dreamland. Then I got to review a McLaren 650S and a Ferrari California T. Things just went on from there."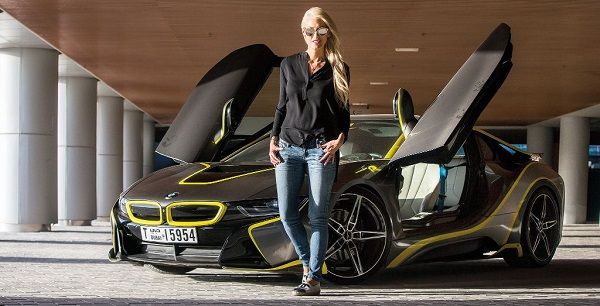 She even talked about cars and said,
"There aren't too many women out there who talk about cars. So that one person who I talk the most to about cars is my husband. It constitutes about 90 per cent of our conversations. I can always find men who want to talk about cars,"

Likewise, talking about her dream car she added,
"Do you know what it is about watching other people drive? I don't like it because I'm not getting the personal experience. When I go to rallies and I see other people driving, I feel I would much rather be behind the wheel myself,"

Also Read Rapper Tyga sued for non-payment for the lease of two cars-Ferrari and Rolls-Royce! His other legal issues revealed!
Who is Alex Hirschi married to?
Alex Hirschi is married to Nik Hirschi. Similarly, the date of their marriage is unknown. Also, they moved to Dubai after the wedding and are residing in Dubai, UAE after that. They don't have any children yet. In the year 2018, on Valentine's day, her husband surprised her with Ferrari. It was decorated with bunches of red, pink and white roses.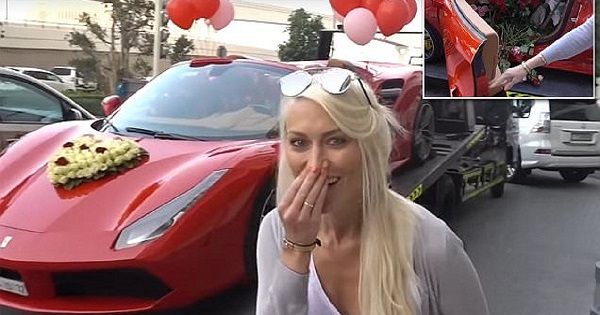 Alex Hirschi life and career
Alex Hirschi was born on 21st September 1985 in Brisbane, Queensland, Australia. Similarly, she attended the Queensland University of Technology where she studied Journalism and Business.
Similarly, she shares automotive videos, that she posts on a regular basis on Facebook, Instagram, and YouTube. Likewise, her Facebook page has more than 1 billion views with over 5.1 million followers and her Instagram over 3.5 million followers.
Likewise, her Facebook page was globally the fastest growing Auto page in the year 2018. In March 2018, Arabian Business listed her as one of the 50 Most Influential Women In The Arab World.
Also, she was nominated as one of the Top 30 most influential women in the Arab World in February 2019. Likewise, Esquire Magazine Middle East named her Influencer of the Year.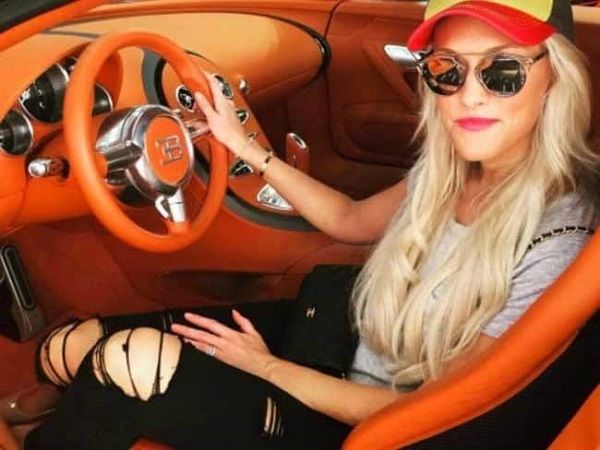 Also Read Rachael Leigh Cook splits from her husband Daniel Gillies after 15 years of marriage!
Short Bio on Alex Hirschi
Alexandra Mary Hirschi known as Alex Hirschi is an Australian Social media celebrity, presenter, and vlogger. She is famous for her automotive videos, that she posts on a regular basis on Facebook, Instagram, and YouTube. She has been covered by publications such as The Sun and in the Dubai Gulf News. See more…
Source: economictimes.indiatimes