'The Bachelorette': Are Aven Jones and Rachel Recchia Dating Now?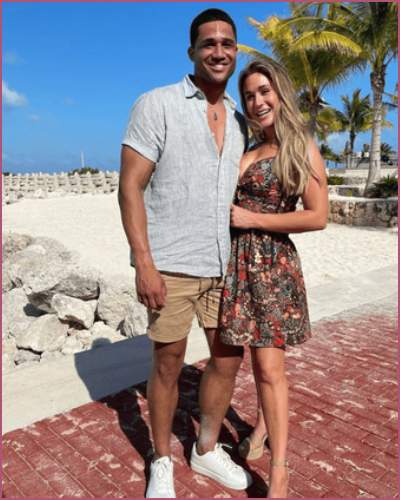 Fans are wondering if Rachel Recchia is dating Aven Jones after she walked out with him in The Bachelorette.
Recchia was left heartbroken in season 19 of the Bachelorette as Tino Franco cheated on her.
Are there any chances for Aven Jones as Rachel Recchia called off her engagement with her partner Tino?
---
Rachel Recchia after her dramatic split with fiance Tino Franco walked out with her runner-up Aven Jones. Is she moving any forward with Aven as her last man standing Tino Franco cheated on her by kissing another woman?
Are Aven Jones and Rachel Recchia dating post 'The Bachelorette' Season 19 finale
Rachel Recchia had seriously strong feelings for Aven Jones during The Bachelorette Season 19 finale but she happened to choose Tino Franco.
Rachel had the three men, Tino Franco, Aven Jones, and Zach Shallcross in the rose ceremony but turned out Zach left the show.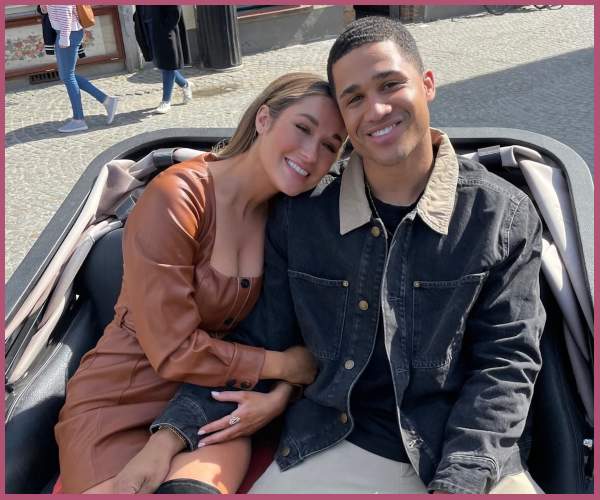 Talking about the brief romance of Aven and Rachel, they indeed shared good chemistry back in the show. They had a good time in April 2022 in Salem, Massachuttes
Aven also went to meet Rachel's friends and family but as expected he was not ready for commitment and proposal immediately saying,
"I just want to make sure that it's 100% right for both of us right now. I know that there's somebody still involved in this, that's another thing and I really care about you and I really care about us. This is a big deal."
The answer remains quite unclear if the show leads Rachel Recchia is ready to date her co-star Aven Jones. It's not the first time that the Bachelorette is left heartbroken. Even in season 15 Bachelorette Hannah Brown approached her runner-up, Tyler Cameron, after her split from her winner, Jed Wyatt.
Also, Read Who is Kyle Abrams Dating after Split with his 'Love is Blind' co-star Deepti Vempati?
Did Tino Franco cheat on The Bachelorette Rachel?
Rachel Recchia was seeking her soulmate through The Bachelorette but her fiance from the show Tino Franco shattered her. During the emotional confrontation, the general contractor revealed that he kissed someone saying,
"I messed up, and I kissed another girl. The second I did, I knew I belonged with you, and this was the tiniest thing ever, so I just tried to … get past it."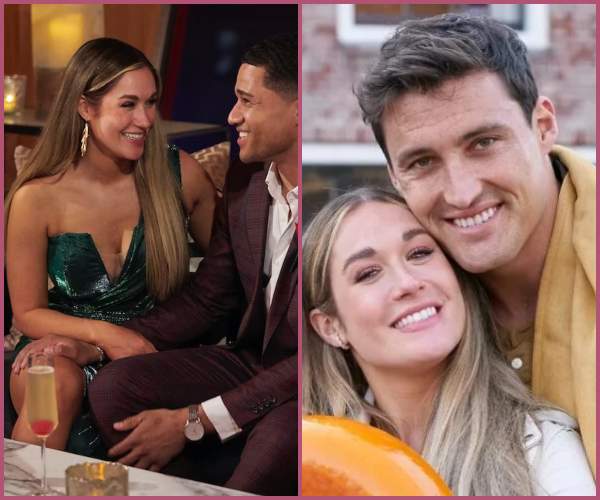 Though Tino insisted he never dated that girl and it was just a kiss Recchia doubted if he was cheating on her. Franco was continuing to apologize for his actions but Recchia despite being sweet to him argued that he broke her heart. The drama continued and the couple is now separated for good with Tino expressing,
"You were amazing, and you didn't deserve what I did."
The former couple who were hitched over a proposal in Mexico has gone separate ways. It's after the proposal that Tino experience difficulties in finding clarity in his love for the flight attendant Recchia.
Also, Read Garcelle Beauvais' son Oliver Saunders cheated on his wife with Raquel Leviss