Award-winning Olympian swimmer Michael Phelps retires to Scottsdale, Arizona! His new luxurious home, his struggles with ADHD, and how he overcame it!
A new place to call Home!
The most famous and award-winning Olympian swimmer from America Michael Phelps has decided to end his career and take retirement. He had participated in this summer's games and broke even more records in swimming. He has officially called it quits and is said to have retired now. Michael Phelps has been preparing and looking forward to this new phase in his life. He has purchased a lavish house in Scottsdale, Arizona where he plans to move soon with his wife and child.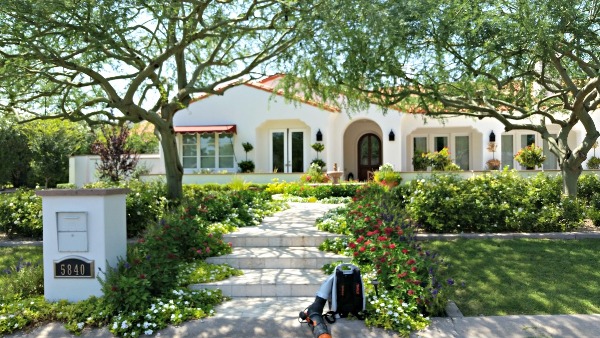 This house also has a pool where Michael Phelps will not relax and not compete. The spacious home costs $ 2.5 million.
The house is one of the best in Arizona. It is built with European stone and terra cotta roof tiles. The interior of the house is totally marvelous. There are high ceilings, a lot of skylights, with shiny marble countertops. The accents are of stainless steel and the house allows a lot of air and sunshine. The bedrooms total 5 and there are 6-and-a-half bathrooms. The house measures 6000 square foot. There are 4 fireplaces. There are 2 kitchens-an indoor and an outdoor. They are fully equipped with the best appliances. There is an intimate breakfast corner with benches. There is also a bar with four seats. It has been rumored that Michael Phelps has chosen Scottsdale since he plans to coach there. Besides, he loves the ample sunshine of the area and the pool could be used the year-round.
Michael Phelps and ADHD
Michael Phelps is such a celebrated swimmer and has won more than 28 awards during his career. But his childhood was not that easy! In a recent video shot for the Child Mind Institute, Michael Phelps has opened up about his struggles during his childhood in dealing with his attention and concentration problem. Little Michael Phelps was diagnosed with ADHD (Attention Deficit Hyperactivity Disorder). Due to this problem, he had to face insensitive taunts from his teachers. He remembers that one of his teachers had said that he would never succeed in his life. Michael Phelps said:
"I [saw] kids who, we were all in the same class, and the teachers treated them differently than they would treat me. I had a teacher tell me that I would never amount to anything and I would never be successful."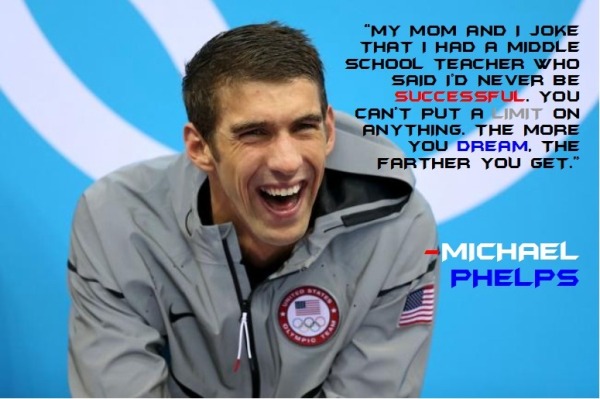 Michael Phelps admitted that he has lived with this condition through his entire life and continues to live with it. Elaborating on his attention problem, Michael Phelps said:
"Growing up, I was someone who was constantly bouncing off the walls — I could never sit still,"
He felt that the turning point for him was when he spoke about the condition to someone. He said in the video:
"I think the biggest thing for me, once I found that it was okay to talk to someone and seek help, I think that's something that has changed my life forever,"
These videos help to minimize the stigma associated with a mental condition in our society since when celebrities speak about it people realize that they are not alone. They become aware of it and know where to seek assistance. The wrongly acquired shame due to the problem and shyness is overcome and they come out with their issues in public. Phelps said that ADHD had been a struggle and challenge for him but it did help him to become the person that he is today. He further added:
"I think the biggest thing for me, once I found that it was okay to talk to someone and seek help, I think that's something that has changed my life forever,"
ADHD defined
ADHD is Attention Deficit Hyperactivity Disorder. In this, the person has diminished attention span and also is hyperactive and impulsive. He/she cannot sit at one place. This condition affects his development and functioning. Some amount of inattention and hyperactivity is noticed in children but it is labeled as ADHD only when it is severe amount to affect his learning and development. Such children and people are unable to persist with the task they are doing and make silly mistakes repeatedly.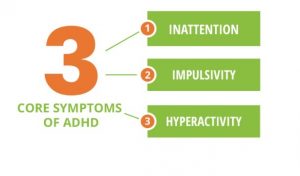 They do not like tasks which require sustained efforts. The cause of this disorder is genetic, cigarette smoke and other toxins exposure during pregnancy, low birth weight, birth brain injuries, and exposure to environmental toxins such as lead. The treatment is multidisciplinary with drugs, psychotherapy, and educational training.
Short Bio on Michael Phelps 
Michael Phelps is American former competitive swimmer and the most decorated Olympian of all time, with the most medals, 28, of any Olympic athlete in history. Phelps also holds the all-time records for Olympic gold medals (23), Olympic gold medals in individual events (13), and Olympic medals in individual events (16). In winning eight gold medals at the 2008 Beijing Games, Phelps broke fellow American swimmer Mark Spitz's 1972 record of seven medals, and at the 2016 Summer Olympics in Rio de Janeiro, he won five gold medals and one silver. This made him the most successful athlete of the Games for the fourth Olympics in a row. More Bio…