Awesome and unique articles collected by celebrities over the years! Learn about them!
Humans nurture some hobby in their life. Some collect rare and vintage articles. Some love to collect antiques while others collect coins. But there are some who collect very unusual articles in their lifetime and preserve them! Celebrities are also not spared of this habit!
They usually have a full wardrobe and footwear collection. This is usual and normal! But some of the famous people have disclosed to their fans what they enjoy picking up and particularly store it in a safe place! So let us quickly go through their collections.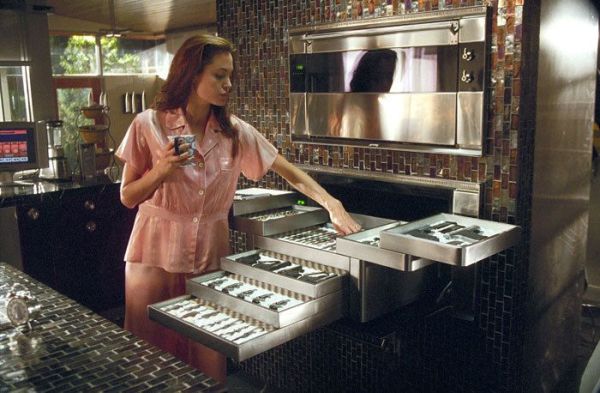 The first lady of Hollywood on the out list in actress Angelina Jolie. Do you know what she loves collecting? She has a huge collection of knives. And also collects first edition books.
You will be surprised to know that actor Johnny Depp has an enormous collection of Barbie Dolls in his house. He had once said:
"I've played with a lot of Barbies and Kens for my kids. It's actually one of the things I'm good at," 
It seems to be a stereotype-breaking and amazing hobby!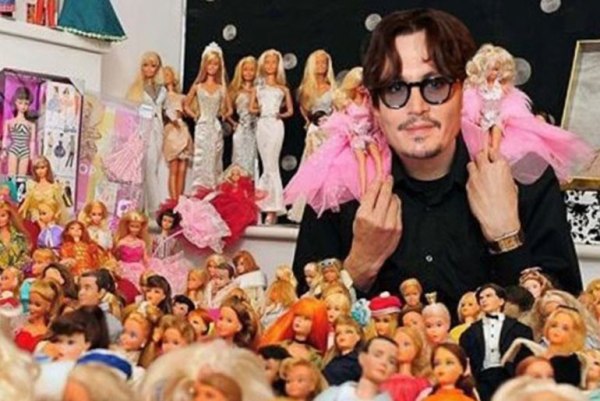 3. Angelina Jolie's former husband Brad Pitt collects metal furniture and metal art. He is also good at designing some of them. It definitely would be a costly affair for Brad Pitt. But then, with his sort of fame and money, it will not be all that difficult!
4. Actor Leonardo DiCaprio loves vintage toys and gradually over the years had a large number of them. In the year 2001, he had auctioned this collection and raised $110000 which he donated to charity.
5. Demi Moore has an unusual fixation for collecting porcelain dolls. She has many thousands of them in her home.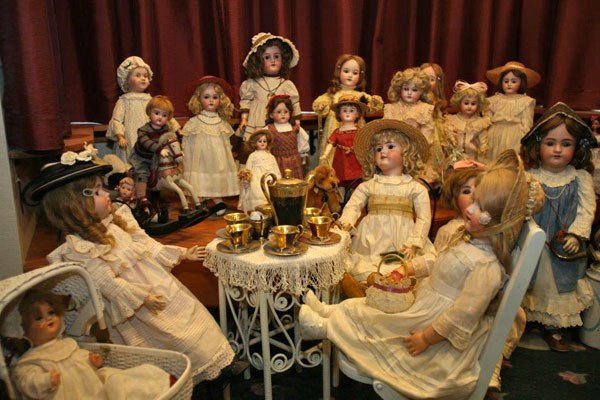 6. Singer Jay-Z has a fascination for expensive watches. He has a huge collection of them. He also collects unusual and costly accessory items. He owns the most expensive watch in the world which was gifted to him by his wife Beyonce. It is a Hublot's Big Bang which costs around $ 5 million, maybe more!
7. One can say that Penelope Cruz has the habit of collecting the weirdest object. She has around 500 non-metal varieties of coat hangers in her collection.
8. Who would have thought that in this era of computers, some person and that too a celebrity would be keen to collect old typewriters? But it is true. Tom Hanks has in his collection more than 50 old typewriters. He had revealed that he types letters on these typewriters.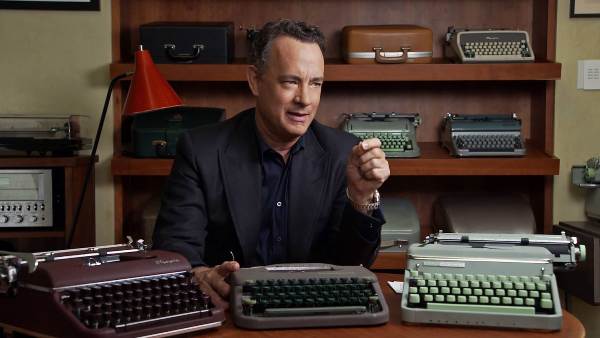 9. Reese Witherspoon likes hand-made embroidery and such craft. She collects antique linen and old embroidery. She has a classic collection of these articles.
10. Some people like to remain in touch with their childhood by keeping the articles which remind them of it. Rosie O'Donnell seems to be one of them. She has kept her toy collection of childhood intact. Most of these are the Happy Meal prizes and she seems to not have grown out of them! Of course, they are so fascinating and joy-giving! So who would like to?
11. Neil Young is a collector of model trains. He has not only collected them but also runs them on the 700-foot track that he has specially laid down in his barn.
12. Whoopi Goldberg had her footwear collection, Quentin Tarantino collects pop culture board games. while Janet Jackson is fond of pig figurines.
13. Amanda Seyfried collects objects which animal activists may not be very pleased to hear about! She has a collection of taxidermy. She had said:
"I love animals and they're very easy to look after when they're dead."