Ayesha Curry Madly in Love with her Husband! Shows her Love Posting the Stemy pic-Check out! Also See their Relationship History and Career journey!!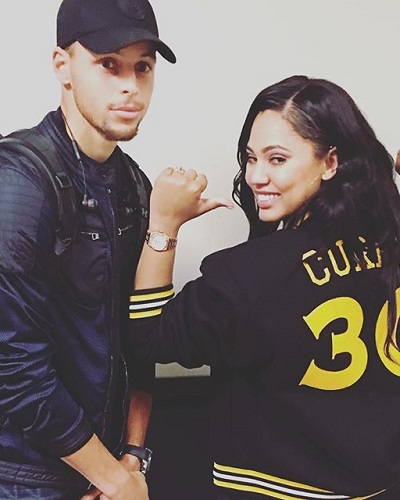 Drooling in Love!
Ayesha Curry is head over heels in love with her basketball husband Stephen Curry.
The couple enjoying the vacation in Hawaii.
Let's check out more about deep-in-love couples!
---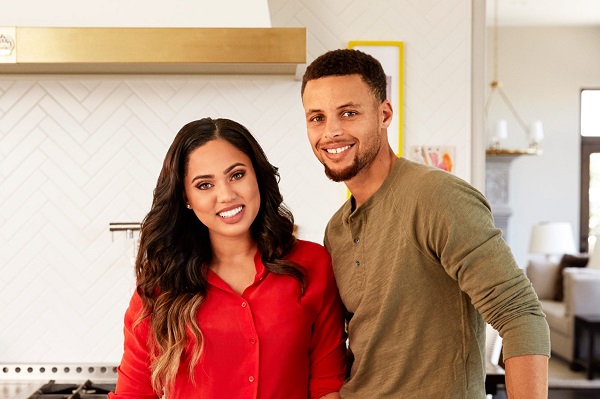 Also read Steph Curry And His Wife Ayesha Curry's Fun-Filled Vacay! Love Life Of Husband And Wife Of A Decade Holiday!
Ayesha Curry-'Can't Keep My Hands to Myself'
Having the superstar NBA player as a husband, Ayesha is fully appreciating the quality product she has!
She posted a picture of her half-naked husband with the sexy toned body. He looked tanned on the beach of Hawaii who played for six years and was seen with a football while shirtless on a beach in the Aloha State.
In the Instagram post, she shared the picture of her handsome husband with the caption,
"'Can't keep my hands to myself' Selena couldn't have said it better. Oh my heart. Oh my glory. Oh my Waikiki. Oh my yay area. OH!"
She ended the post by calling her husband her #MCE and proclaimed,
"Candid and all mine. Thank you, Lord! Appreciate what God blesses you with ladies."
The Food Network host also uploaded Instagram stories of herself digging her feet into the white sand and posing in front of the ocean. She also shared pictures of their adorable daughter, Ryan, making silly faces.
The family time was well spent as there were fun and smiles in the face of everyone. Since it was the Golden State Warriors' recent win over the Cleveland Cavaliers in the finals, making point-guard Curry a two-time NBA champion the family is enjoying the downtime now.
Relationship History of Ayesha and Stephen
Ayesha and Stephen married on July 30, 2011. According to the Canadian-American chef, she never thought that she would end up with the NBA player because everyone had a crush on him,
"We were just kids.  was the cute boy at church that all of the girls were obsessed with, so I made a generalization that maybe he wasn't for me."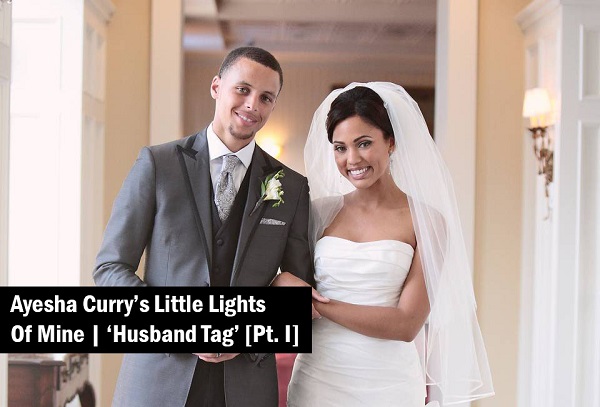 Although Ayesha remembers every detail s of their first meet, her husband can't really remember the details of it. He joked,
"I don't remember the exact first day I saw her. There was no wind blowing in her face with a backlight,"
The couple met when Ayesha started acting and modeling in Los Angeles while he was playing college basketball for Davidson. They met again in town for the ESPYs, which Ayesha had no idea about how famous he had become because she was not into sports before she met her husband,
They then started dating, and Ayesha was the one who took the first step and confess her feelings,
"I told him I loved him first and he said, 'I feel like I love you too, but I don't want to say it unless I'm sure because I just want to be sure that when I say it, I really mean it. I had to get in my car and drive home. I was crying."
That was the start of the happy love story which is still going on and hopefully, see them happy and in love always as they are now!
You may like to read Ayesha Curry reveals the secret of her lasting marriage with Stephen Curry-Putting husband over kids, she says!
Short Bio on Ayesha Curry and Stephen Curry
Ayesha Curry is a  Canadian/American chef, cookbook author, television personality, businesswoman, actress, and model. She is also known for demonstrating food in her YOUTUBE channel Little Lights of Mine. More Bio at…
Stephen Curry is an American professional basketball player. He currently plays for the Golden State Warriors of the National Basketball Association (NBA). In 2015 and 2016, he won the NBA Most Valuable Player Award and led the Warriors to their first championship in the 2014-2015 season since 1975. Many players and analysts have called him the greatest shooter in NBA history. More Bio at…