Azealia Banks came after Nicki Minaj for collaborating with Doja Cat! Know about her and Dace Chapelle's affair
Azealia Banks is not only known to be an American rapper but also for her feuds with other celebrities. Recently, Azealia launched a scathing attack on Nicki Minaj for collaborating with Doja Cat. She criticized Nicki on her Instagram stories for collaborating with the pop star who had been accused of releasing music containing racial slurs.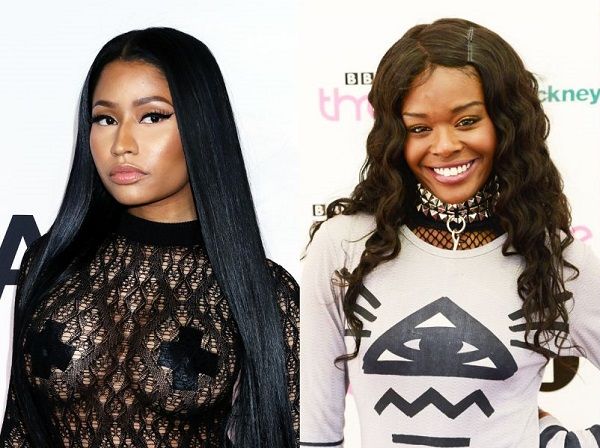 Banks said,
"Another thing that I find f***ing funny, Nicki, is for all the f***ing mouth you have for Cardi B for talking s*** about black women, now you quiet because you got your little number one with this white bi***."
She added,
"You a p***y a** b**** for that. You should've got right on that Queen Radio and you put that bitch down in the ground where the f*** she belongs."
Azealia continued,
"Now I'm looking back at it, you was just jealous of Cardi. You was just jealous because she's got more swag than you."
Banks said that she is disappointed with Nicki but would never think Cardi as a better artist than Nicki. She is disappointed with Minaj for selling out. Doja suffered weeks of controversy and she finally denied about being part of a white supremacist chatroom. Banks had also talked about Nicki in the year 2017 but apologized to her later.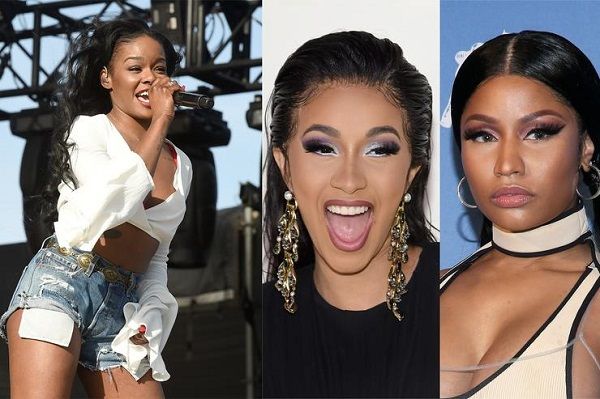 Also read Conflict Between The Exes; Clare Crawley And Her Ex Juan Pablo Galavis Are Having Feud On Twitter!
Azealia Banks and Dace Chappelle's affair
Not only Azealia Banks pointed finger on Nicki Minaj but she claimed that she slept with comedian Dave Chappelle while he was married. Her statement has made the internet crazy. Dave is married to wife Elaine Mendoza Erfe since 2001 and has three children with her.
Banks have got graphic with her details and used explicit language to describe how their encounter went. She even told that she would do it again if she had a chance as Dave is legendary. She said,
"I should ruin your f**king marriage, I should tell the world that we f**ked,"
But people on Twitter were saying that Azealia is trying to destroy her own career and Dave's as well. They are unhappy about how she had feuds with other famous celebrities like Cardi B, Iggy Azalea, Zayn Malik, Kanye West, Elon Musk, and many others.
Azealia Banks describing sex with (married) Dave Chappelle is something I never expected to hear.. pic.twitter.com/qytMOHPVUg

— GlockTopickz (@GTopickz) May 25, 2020
How much is Azealia's net worth?
As per Celebrity Net Worth, the American rapper Azealia Banks has an estimated net worth of $3 million. When she was 17 years old, she signed with XL Recordings. Likewise, her singles are 212, Liquorice, and Yung Rapunxel. Her single Anna Wintour managed to earn a top 40 hit on the British charts.
Also read Channing Tatum took Covid-19 test after celebrating 40th birthday with friends! How much is his net worth?
Short bio on Azealia Banks
Azealia Banks is an American rapper, singer, and songwriter. She is best known as a rapper and an outspoken voice on social media. Read more bio…