Who is Baba Neem Karoli? Meet the Guru Who is an Inspiration for Many Including Mark Zuckerberg, Steve Jobs, and Julia Roberts!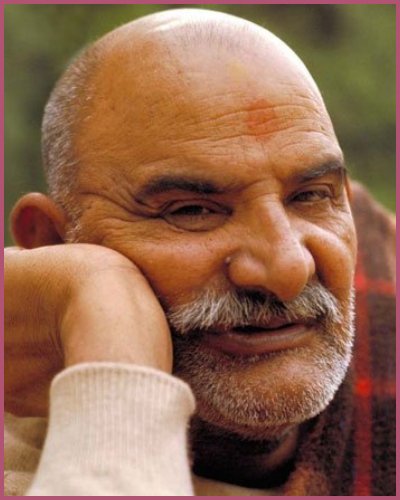 Baba Neem Karoli was a Hindu guru and an ardent devotee of Lord Hanuman.
All his life, he encouraged service to others and considered it his greatest form of devotion to God.
Even after 50 years of his death, he continues to inspire many individuals including athletes, billionaires, and actors.
---
Some interesting facts about Baba Neem Karoli
Baba Neem Karoli was a Hindu Guru who is also famously known as Neeb Karori Baba. His followers lovingly call him Maharaj Ji.
He was born Lakshman Narayan Sharma around 1900 in a small village in the Firozabad district of UP. Karoli was born into a wealthy Brahmin family. His parents married him when he was only 11 years old but he left home to become a sadhu.
Upon his father's request, Lakshman returned home and led a settled married life. He then welcomed two sons and a daughter with his wife.
In 1958, Lakshman left home from where he started his spiritual journey. As a religious Hindu devotee, he believed in bhakti yoga, which means he always believed that offering service to others was the highest form of unconditional devotion to God.
Maharaj Ji was also the spiritual master to numerous Westerners who traveled to India in the 60s and 70s.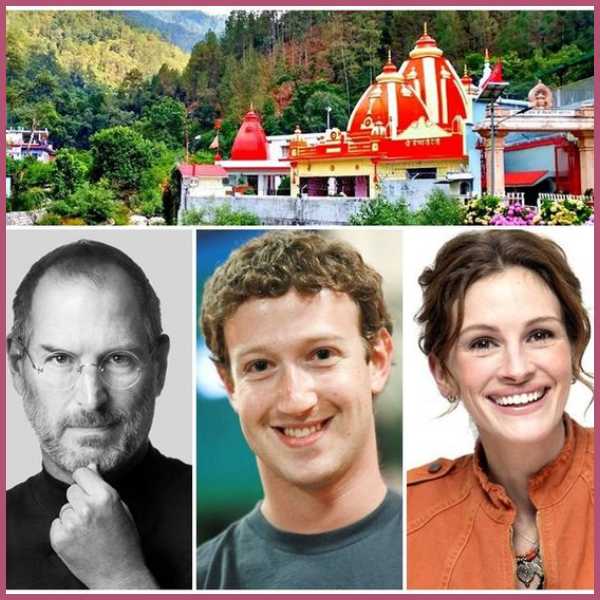 The spiritual master passed away on September 11, 1973, in a hospital in Vrindavan. He passed away after slipping into a diabetic coma.
One of the most famous faces in the world, Mark Zuckerberg, Facebook's founder visited Maharaj Ji's ashram in Kainchi in 2015. It was the time when Facebook was going through a tough time.
Zuckerberg arrived at the holy place with just a book in his hand. Mark spent two days there when he was just supposed to spend a day.
It was Steve Jobs, Apple's founder, who suggested that he visited the place in India.
Jobs once came to India alongside his friend Dan Kottke to meet Neem Karoli. Unfortunately, Karoli passed away before Jobs' arrival.
Hollywood legend Julia Roberts, who is now a Hindu said that it was because of Neem Baba's influence that she was drawn to this religion.
Indian cricket team's batsman Virat Kohli also recently visited Baba's Ashram in Vrindavan, Mathura, with his wife and daughter. The family spent an hour meditating inside a hut.
Also, Read Know Five Gods Who Fought Against Humanity in Netflix Upcoming Anime, Record of Ragnarok
Karoli Baba's Ashrams and temples around and outside India
There are many ashrams of Neem Karoli around the world. They are in Kainchi, Vrindavan, Rishikesh, Shimla, Farrukhabad, Bhumiadhar, Delhi, Taos, and New Mexico. Over time, more than 100 temples have been built in his name.
In a book named Miracle of Love, a devote of Maharaj Ji shares,
''There can be no biography of him. Facts are few, stories many. He seems to have been known by different names in many parts of India, appearing and disappearing through the years. His non-Indian devotees of recent years knew him as Neem Karoli Baba, but mostly as "Maharajji"."
She added:
"Just as he said, he was "nobody". He gave no discourses; the briefest, simplest stories were his teachings. Usually, he sat or lay on a wooden bench wrapped in a plaid blanket while a few devotees sat around him.

Visitors came and went; they were given food, a few words, a nod, a pat on the head or back, and they were sent away. There was gossip and laughter for he loved to joke."
The devotee  concluded:
"Orders for running the ashram were given, usually in a piercing yell across the compound. Sometimes he sat in silence, absorbed in another world to which we could not follow, but bliss and peace poured down on us."

"Who he was was no more than the experience of him, the nectar of his presence, the totality of his absence, enveloping us now like his plaid blanket."
Also, Read The Twins are All Grown-up! Julia Roberts Celebrates Her Twins Hazel and Finn's 18th Birthday with a Throwback Picture!