Baby's Gender Revealed? Pregnant Stacey Solomon Accidentally Hints at the Sex of her Future Child after an Ultrasound!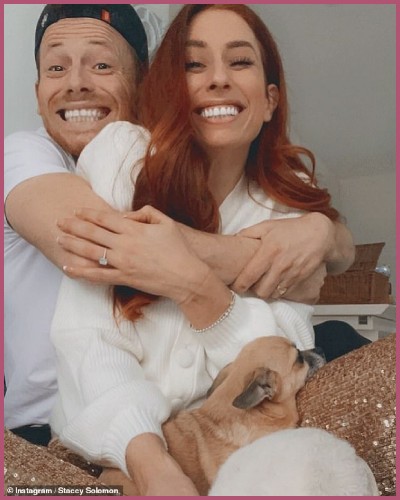 Fans believe Stacey Solomon accidentally revealed her upcoming baby's sex on Instagram.
The singer uploaded a video after she went for an ultrasound with her husband Joe Swash.
This is her fifth child and a third one with Joe.
---
Stacey Solomon accidentally revealed her fifth baby's gender
Stacey Solomon appeared to accidentally reveal her future baby's gender after going for an ultrasound with her husband Joe Swash.
The Loose Women presenter is expecting her fifth child, the third with Joe.
On Tuesday, the singer uploaded a video of her scan after going to the appointment for her ultrasound on Monday. But she unknowingly dropped a big hint about what the sex of the baby might be. There she chatted with her husband about whose lips their future child will inherit.
Despite not publicly announcing the baby's gender, the 33-year-old, who is eight months pregnant referred to her child as a 'he' in the clip.
Stacey said in the video: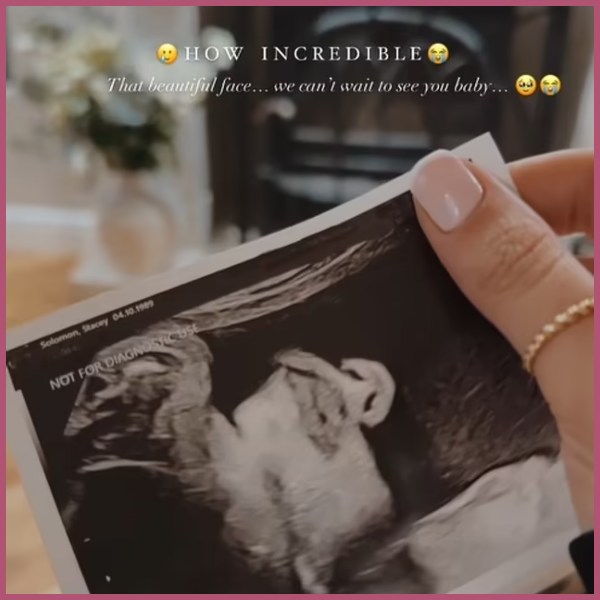 "Me and Joe are sitting here having a full blown discussion about whose lips the baby has got,"

 "Because yesterday we got to go and see baby for the scan and the sonographer lady was so incredible that she got the most amazing picture of its mouth and nose."
The TV personality added:
"And Joe thinks its got his mouth and I think he's got my mouth. He's got my lips."
The X Factor star told her fans:
'I'm going to show you the picture in a second but whose mouth do you think he's got?'
Also, Read Stacey Solomon is expecting her fifth- her third child with husband Joe Swash
Stacey's other children from her previous relationships
The soon-to-be mom and her husband pout for the camera and then she said:
'What is that face? What the hell just do a normal relaxed mouth. Why do you look like a carp?'
Solomon then went on to share pictures from her scan with her fans and she excitedly wrote:
'How incredible. That beautiful face. We can't wait to see you baby. This little one looks so different from all of my other scans… but who's lips are those?'
Just last week, the TV presenter announced that she would soon be welcoming her baby no. 5.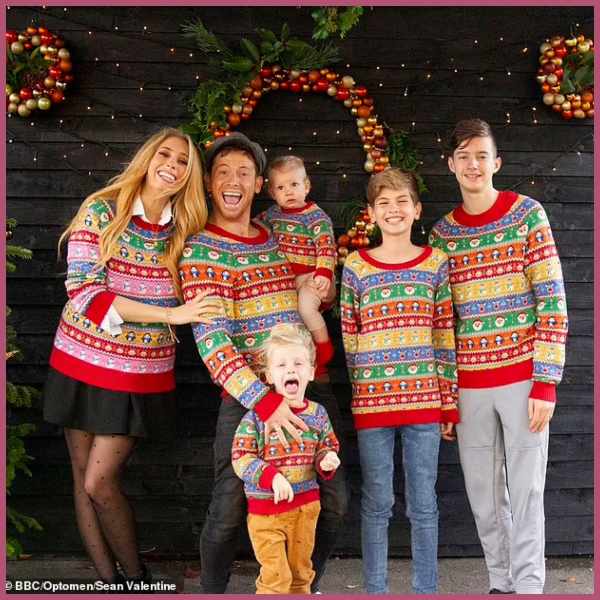 Talking about why she chose to keep her pregnancy for so long, she explained:
"We really wanted it to ourselves for the beginning bit, but we missed the beginning bit if that makes sense."

"We didn't have to keep it a secret for 8 months because we didn't know for 8 months."
Solomon added:
'My periods were irregular from breastfeeding, we were planning a wedding then getting married, and then just crazy life and it honestly didn't register.'
Stacey also shares Rose, 14 months, and Rex, 3 with Joe. Moreover, she also has a son Leighton, 10, with her former partner Aaron Barham. She is the mother to her eldest child, Zachery, 14, who she shares with Dean Cox.
Joe, for his part, is the father to Harry, 15, who he shares with his ex-fiancee Emma Sophocleous.
Also, Read Lauren Collins is pregnant, expecting Baby No. 2 with husband Jonathan Malen