'Baby's Instagram Debut!' Paris Hilton Shares Her Son Phoenix's Photos for the First Time on Social Media!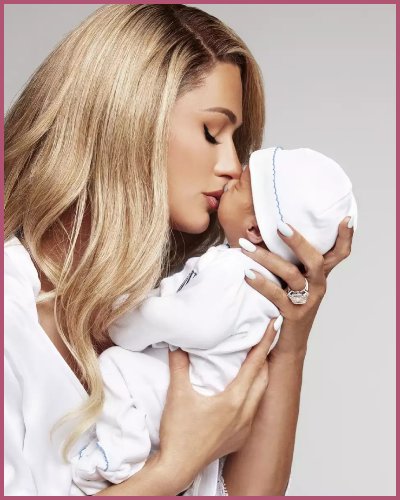 Paris Hilton recently shared pictures of her adorable son, Phoenix on her social media.
The baby boy's first pictures came just days after Hilton revealed his name.
Paris and Carter Reum welcomed their son via surrogate last month.
---
Paris Hilton and Carter Reum pose with their baby boy for his first Instagram pictures
Paris Hilton finally shared some adorable photos of her baby boy, Phoenix, on Instagram.
After announcing that she and her husband Carter Reum welcomed a baby boy last month, the hotel heiress, 42, finally introduced her son, Phoenix to the world.
A few days back, Hilton treated her fans with some new snaps of her baby on Instagram.
The new mother appeared in the pictures alongside her husband and baby and planted a sweet kiss on her boy's head as he calmly slept in his mother's arms.
Phoenix was bundled up in a white romper and a tiny matching hat for his first official pictures. At the same time, the Simple life alum looked stunning in a white robe while carrying her baby.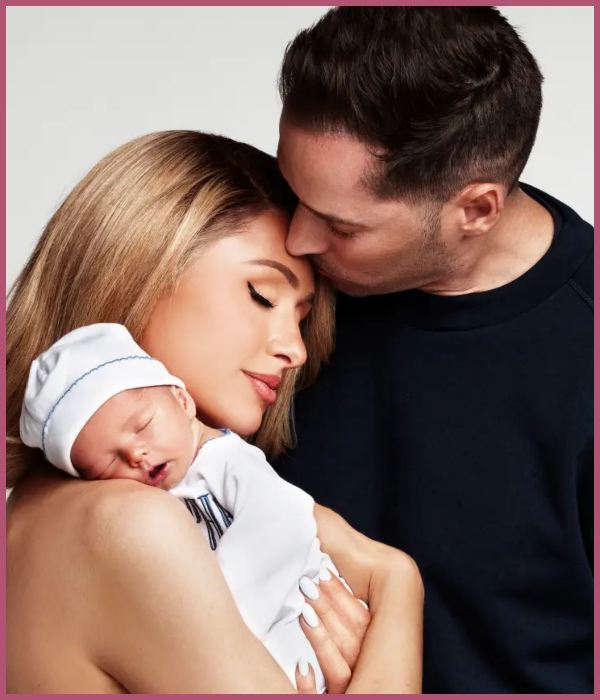 The doting dad, Reum, 42, also joined in the photo session where he planted a lovely kiss on his wife's forehead as she closed her eyes.
In her recent interview with Glamor magazine, The Stars Are Blind singer talked about how much she adores her little boy, saying,
"I'm so obsessed with my little angel and when he looks into my eyes, I just melt,"

"He's such a good baby."
Also, Read Paris Hilton Opens Up about How an Older Man Physically Assaulted Her When She was Just 15!
Paris talked about surrogacy and the meaning behind her son's name
The reality star also shed some light on why she decided to keep her surrogacy journey away from the public eye. Hilton explained,
"I felt my life has been so public, I really wanted to keep it private,"

"Of course, it was hard not to tell anyone, because it's such an exciting time. But I also loved being able to share this with just Carter."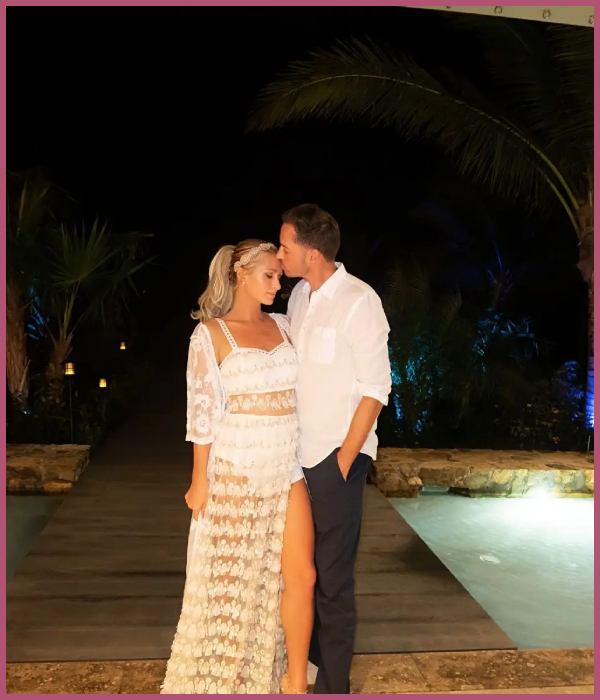 Paris unveiled her baby's face on the gram just a day after announcing his name, which of course has a very special meaning.
She spoke on her This is Paris podcast on Wednesday, saying,
"My beautiful baby boy's name is Phoenix Barron Hilton Reum. And Carter and I are so proud to welcome him into the world,"

"I've been planning my children's names for years and years."
The businesswoman also revealed his middle name which held a very special place in her heart. The reason why it was so meaningful was that it was Hilton's late grandfather Barron Hilton's name.
She said,
"He was always my mentor, and I looked up to my grandfather so much, and we were so close, and I miss him every day, so I really wanted to honor him by having his name in my first son's name,"
Hilton and Reum started their romance in late 2019 and the two got engaged in February 2021.
Just nine months after announcing their engagement, the couple tied the knot in a star-studded ceremony.
Also, Read Paris Hilton Reveals Her and Carter Reum's Baby Boy's Name Which has a Special Meaning!