Baby No 2. of All Of Me singer, John Legend and his wife, Chrissy Teigen is here! Announced it by wifey via Twitter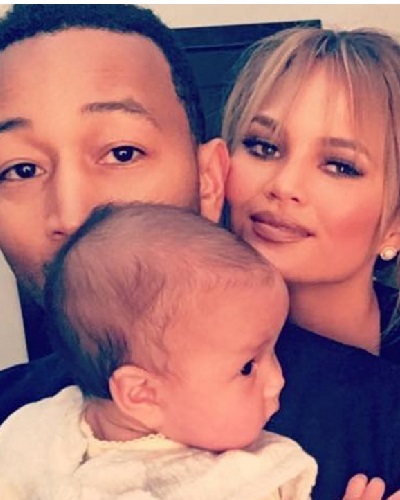 All of me singer, John Legend and his wife, Chrissy Teigen's baby has arrived!
Chrissy announced the big news via her social media handle on 17 May 2018, Twitter,
"Somebody's herrrrrrre!"
Somebody's herrrrrrre! ????????????????

— christine teigen (@chrissyteigen) May 17, 2018
Then her husband, John retweeted her tweet. In November the couple announced that they were expecting their second child. Later she also shared the gender of the baby via her Instagram post.
It's a baby boy this time for the couple. Their first child is a baby girl named Luna Simone Stephens and she is two and a half years old.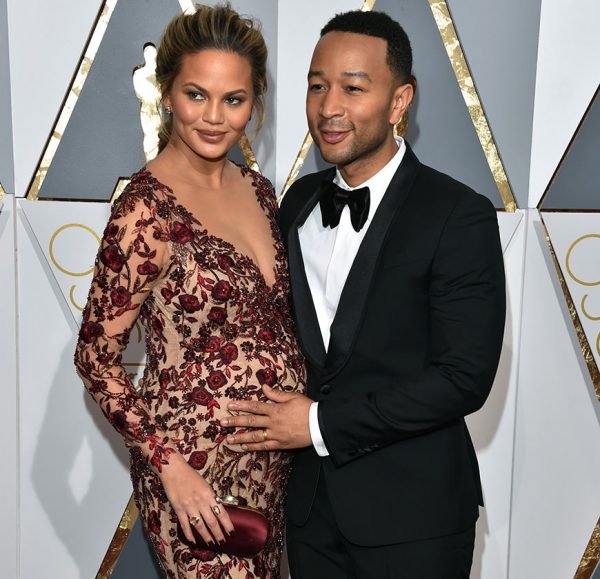 Also read Chrissy Teigen is at it again! Know her latest anti-Trump tweets!
The baby was due in June but he arrived early. Just last week 32 years old model, Teigen shared that she was feeling over pregnant and now the baby's here. She has tweeted,
"Happy pregnant Chrissy is gone. meet OVER IT Chrissy. Wanna hold my boy let's do thisssssss."
In March 2018, when John was asked how his elder child reacted to having a younger sibling, he replied,
"Luna has a concept of exactly what it means to have a little sibling yet. She'll figure it out sooner or later, and she'll probably have some moments where she regrets it! But we're excited."
Chrissy is a fun-loving and humorous woman. She is always in limelight because of her funny and entertaining satire. As Chrissy's baby bump was growing in March, she hilariously tweeted that she was not a big fan of a baby bump but instead she wanted a bigger butt. Read More…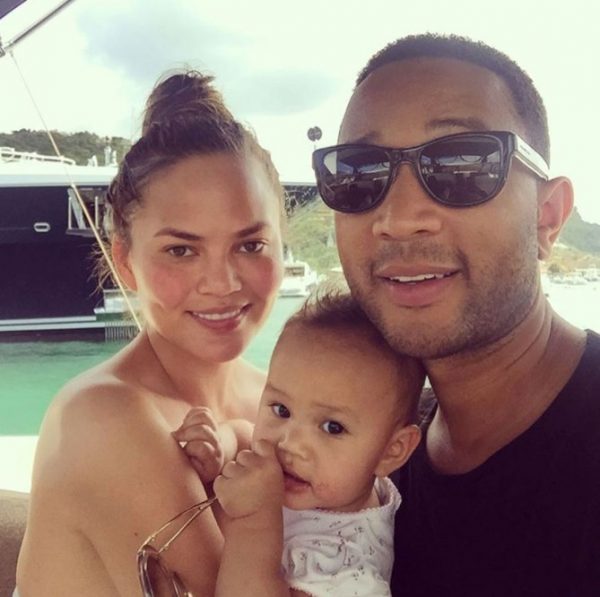 Trying to be pregnant
Chrissy is a very outspoken lady and does not hesitate to share what's inside her mind. Likewise, she shared the difficulties she faced to become pregnant.
Also read Chrissy Teigen: Her fun-loving personality, her tweet wars and more: Know all that here!
For this couple, John and Chrissy, it was very difficult for them to conceive even after trying for a very long time. In an interview in 2016, she said,
"The big question was why this wasn't working for us when I was young and he was healthy. I thought people get pregnant by accident all the time! How does this happen?"
After fertility treatments, doctor's visits, and pills, Chrissy was pregnant but she was amused by the fact that how other couples become pregnant so easily. Both children were conceived through an IVF treatment.
She was also criticized by people for not conceiving through traditional way to which she had replied them,
"Oh wow I didn't know you could do that. Would have saved me a ton of money."
Update: John and Chrissy's son Miles Theodore Stephens was born on 16th May 2018.
Short Bio on Chrissy Teigen
Chrissy Teigen is an American model. She appeared in the Sports Illustrated swimsuit issue in 2010 and was named Rookie of the Year. She is the wife of famous American singer John Legend. More Bio…
Short Bio on 

John Legend
John Legend is an American singer-songwriter. He first became popular with the 2005 single "Ordinary People". He has collaborated with many different artists, such as Jay-Z and Kanye West. He has also won ten Grammy Awards and a Golden Globe Award. More Bio…