The Bachelor alum Ben Higgins is in a relationship again after his breakup with Lauren Bushnell!
The Bachelor alum Ben Higgins is dating again. But he does not want to reveal the name of his girlfriend yet.
Ben Higgins is in a new relationship
Ben Higgins has moved on after his breakup from Lauren Bushnell. He was talking to Colton Underwood on the 14th January episode of The Ben and Ashley I. Almost Famous podcast.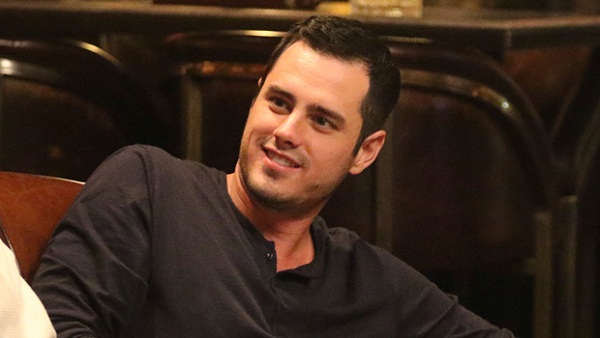 Ben Higgins who was season 20 Bachelor and also a host of the show said spontaneously:
"I was just telling someone the other day, I've started dating again. This is big news, right? I am dating."
Colton, 26 wanted to know whether Ben is on a dating app. Ben replied that he is seeing a particular person. He said:
"I'm actually dating one person that we'll talk about in a couple of weeks on the podcast. I'm excited about it."
Ben gives more details about his budding relationship
Giving more details of the relationship, Ben said:
"Here's the thing … The Bachelor is a really great thing because it forces you to have conversations and right now, the girl that I'm talking to is long-distance. So we FaceTime a lot, and it feels very similar because we don't get time together. It's very intentional. It's very focused. And if we're going to spend any time with each other, it's going to be in conversation."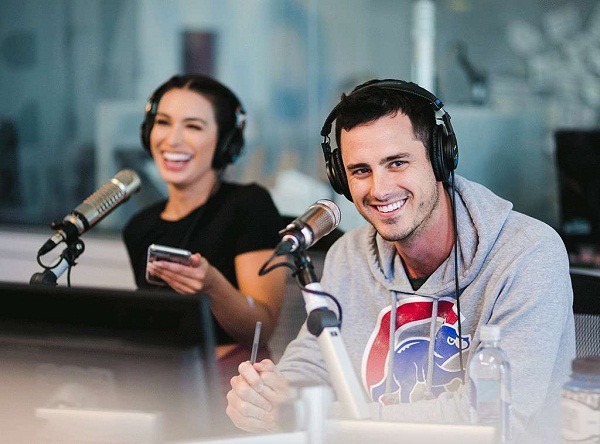 He added:
"She's like, the best, purest person I know, so a lot of those conversations are about our lives,"
Ben Higgins and his relationship with Lauren Bushnell
Ben and Lauren were on the show and during the season finale which aired in March 2016, Ben had proposed to her. But everything was not right from the start. Ben had told I love you to Lauren as well as the runner up Jo Jo Fletcher.
In April Lauren who was a flight attendant relocated to Denver,  Colorado to be with Ben. But she did not seem happy with this move. She also could not forget that he had told I love you to her castmate as well. She said:
"I'm only so strong … watching the man you love tell another woman he loves her … is extremely difficult. But honestly, it's made us way stronger and it's forced us to communicate and have really awkward, hard conversations."
Their problems increased and they had to seek counseling sessions in October 2016.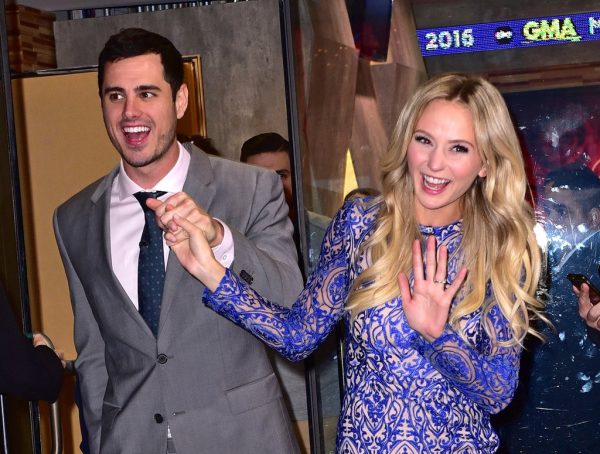 In November, Ben decided to not go ahead with the marriage plans as planned. He put his wedding to Lauren on hold. Ben wanted some time. They also celebrated their one-year anniversary.
They realized that living and working together was affecting their relationship negatively. They also retrospectively felt that some of their life details should have remained private. Breakup rumors surfaced in February 2017 but the couple denied it. By May 2017, the couple had split. They said:
"It is with heavy hearts that we announce our decision to go our separate ways,"
The statement continued:
"We feel fortunate for the time we had together, and will remain friends with much love and respect for one another. We wish nothing but the best for each other, and ask for your support and understanding at this time."
A short Bio on Ben Higgins
Ben Higgins is an American business analyst/software salesman for Talisys, a financial services company in Denver. He is best known for competing on The Bachelorette season 11 for Kaitlyn Bristowe's heart but ended up being a third runner-up. He was the star of The Bachelorette season 20. More Bio…
Source: People,  life and style magazine