Bachelor in Paradise couple Joe Amabile and Kendall Long brokeup? Know about their relationship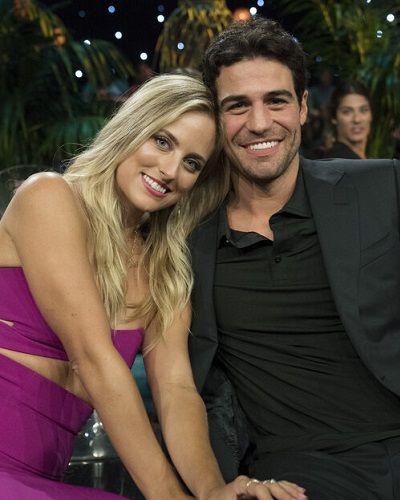 Yet another celebrity couple separated! The 5th season contestant of Bachelor in Paradise Kendall Long and Joe Amabile announced their separation. The lovely couple called it quit after a year of filling their Instagram feed with a couple of posts.
Joe Amabile and Kendall Longs's breakup
They released a joint statement citing the desire to be closer to their respective families and friends,
"We have decided mutually to go our separate ways. Joe has made the decision to move back to Chicago while Kendall will be remaining in her hometown of Los Angeles. Our family and friends have always been an extremely important element to who we are as people. We can't imagine continuing our lives without them closer, especially when thinking of starting a family of our own one day. We both respect each other's decision and still have a great deal of love for each other. We appreciate all the love and support everyone has given us throughout our relationship."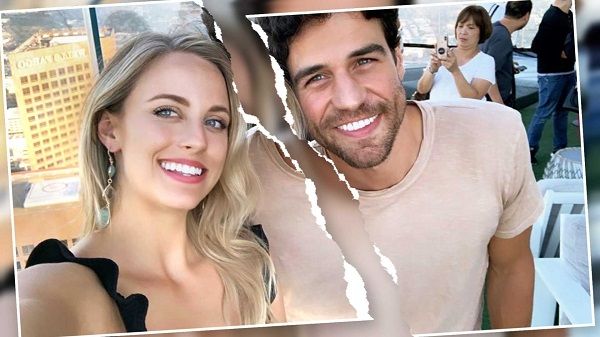 This is not the first time the two love birds parted ways. When they were in Bachelor in Paradise, Kendall said that she was not sure if she was truly in love with Joe or not. But it was clear afterward that she had gone out to Chicago to reconnect with Joe.
During the time, Kendall said,
"He said so many things, and hearing those things made me realize I could be running away from the best thing that ever happened to me…I let him walk away and that was one of the biggest things that I regret."
Also read Cole Sprouse and Lili Reinhart separate after 2 years of relationship this summer! Despite the breakup, in good terms and working together
Kendall Long and Joe Amabile relationship
Kendall Long and Joe Amabile met each other during Season 5 of Bachelor in Paradise. Joe and Kendall were attracted to each other and had feelings. But they did not leave the sands of Mexico together.
After the show, they announced their reconnection. They started dating and went on to compete on Dancing With the Stars. Likewise, Kendall supported him through the process.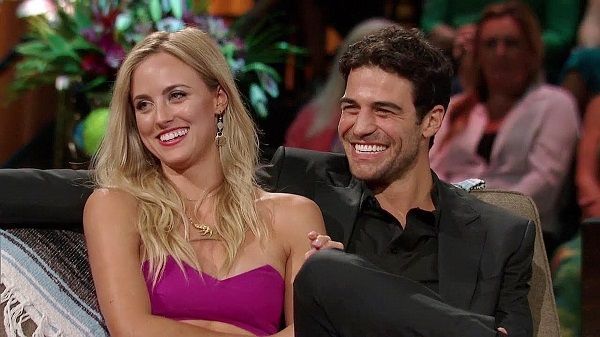 Also, she continued to do so when he hit the road for the live tour in the fall of 2018. She also went with him on tour to keep their romance alive. During the time of April, they announced they were moving in together in West Hollywood.
Everything seemed right between them. They spent Thanksgiving with Joe's family the same year. Their relationship was loved by their fans and were waiting impatiently for a proposal.
Also read Caitlyn Jenner breaks down into tears on the show I'm a Celebrity-. Get Me Out of Here! Her lesbian partner Sophia Hutchins is worried!
Facts of Kendall Long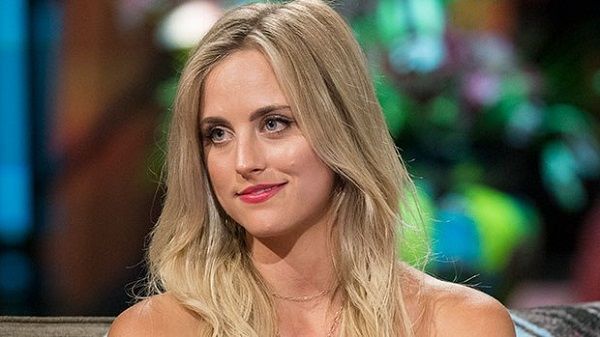 Kendall was born on 17th August 1991 in Santa Clarita, California.
She is 5 feet 6 inches tall.
Kendall is a creative director by occupation.
The five things she cannot live without are reading, family, love, curiosity, and cheese.
Her favorite fictional character is James Kirk from Star Trek.
Source: Cosmopolitan, Fandom, Popculture